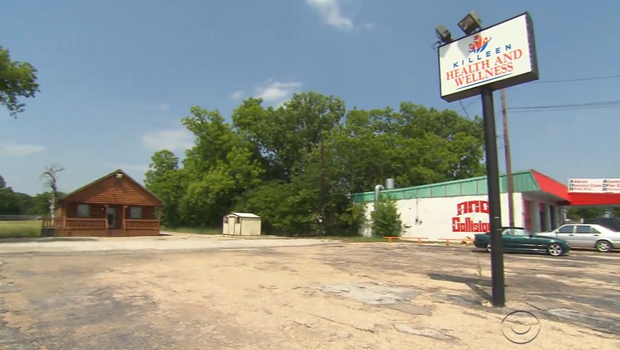 U.S. military members duped to help pull off insurance fraud
CBS News is exposing an insurance scam -- and you, as a taxpayer, are a victim.
It is especially egregious because members of the U.S. military are being duped to help pull off the fraud.
A club in West Hollywood, with pulsing music, might not seem like the ideal location for a business meeting. But this was where we were invited by Dustin Warren, a salesman working with a lab that conducts genetic testing and drug screening.
CBS News recorded the meeting undercover.
Warren gave us a taste of his hardball pitch he uses to get doctors to order the tests.
"If you're not doing this, you're a pile of s**t. You don't care about people. You don't care about cancer. And you don't care about your patients. Bottom line," he said.
With the right contacts, Warren told us, we could expect to make big money.
"Sixty f***** grand a month," he said.
Thanks, in part, to genetic tests that assess cancer risk. He said military insurance, called Tricare, reimburses the most for a single test.
"We were banging them for 12 to 16 grand and we dialed it back to 8,000 because we're like, we're going to get f***... this isn't going to be good for anybody," Warren said.
The tests are conducted and billed by a lab in Dallas, Cockerell Dermatopathology, which offers another test -- a drug screening. And that screening made the lab more than $5 million dollars from Tricare last year.
To entice soldiers to be screened -- so Tricare could be billed -- others working with the Cockerell Lab set up a makeshift clinic in a strip mall just a mile from the gates of Fort Hood.
CBS News has learned that beginning last summer and running all the way through this past February, soldiers would line up every day in this parking by the dozens and provide their DNA, urine and Tricare ID cards in exchange for a $50 Wal-Mart gift card.
"It was a lot of people. It was full," said Linda Bozeman.
Bozeman -- the wife of a soldier -- told us she visited the clinic a few times last year to make a little extra money for Christmas presents.
"They said they had this clinical research going and that they paid you by Wal-Mart cards, so you'd give your urine," she said.
But it wasn't for research.
Documents show Cockerell Dermatopathology used Bozeman's samples to bill Tricare 418 separate times, unneeded screening for dozens of drugs like PCP, cocaine and methadone. Nearly $7,000 at tax payers expense.
And this wasn't the only place near Fort Hood where soldiers lined up. There was also a storefront a few blocks away. They were only there a little while before setting up shop at a more professional looking site.
A few months ago, they moved a few miles down the road, to another location. Now from the looks of things they are no longer in business there either, but CBS News found plenty of evidence in the trash, that they had been.
Soldiers' social security numbers, medical information, DNA specimens and more than 60 photocopies of military IDs, including Linda Bozeman's were found.
Which left us with a lot of questions for Cockerell Dermatopathology, and its owner Dr. Clay Cockerell, a dermatologist.
"I run a dermatopathology laboratory, I've been doing that for well over 20 years," he said.
Our producer caught up with him outside the lab.
"I'm going to take off ... that's not my lab," he said.
He said he is not running the lab.
In a written statement, representatives of Cockerell Dermatopathology confirmed it is his lab.
They also said, "There is a possibility that individuals were operating outside of the organization's strict compliance requirements."
The lab said it is voluntarily refunding what it calls "significant amounts of money" -- but wouldn't say how much or to whom.
CBS News asked the Pentagon if it's investigating -- they told CBS News they can't discuss it.
On July 12, 2017, an Information was issued charging four of the marketers involved in the TRICARE insurance scam with conspiracy to commit health care fraud. At this point in time, Dr. Clay Cockerell has not been charged with any crime. Dr. Cockerell maintains that he had no involvement with the alleged criminal activity referred.
Thanks for reading CBS NEWS.
Create your free account or log in
for more features.