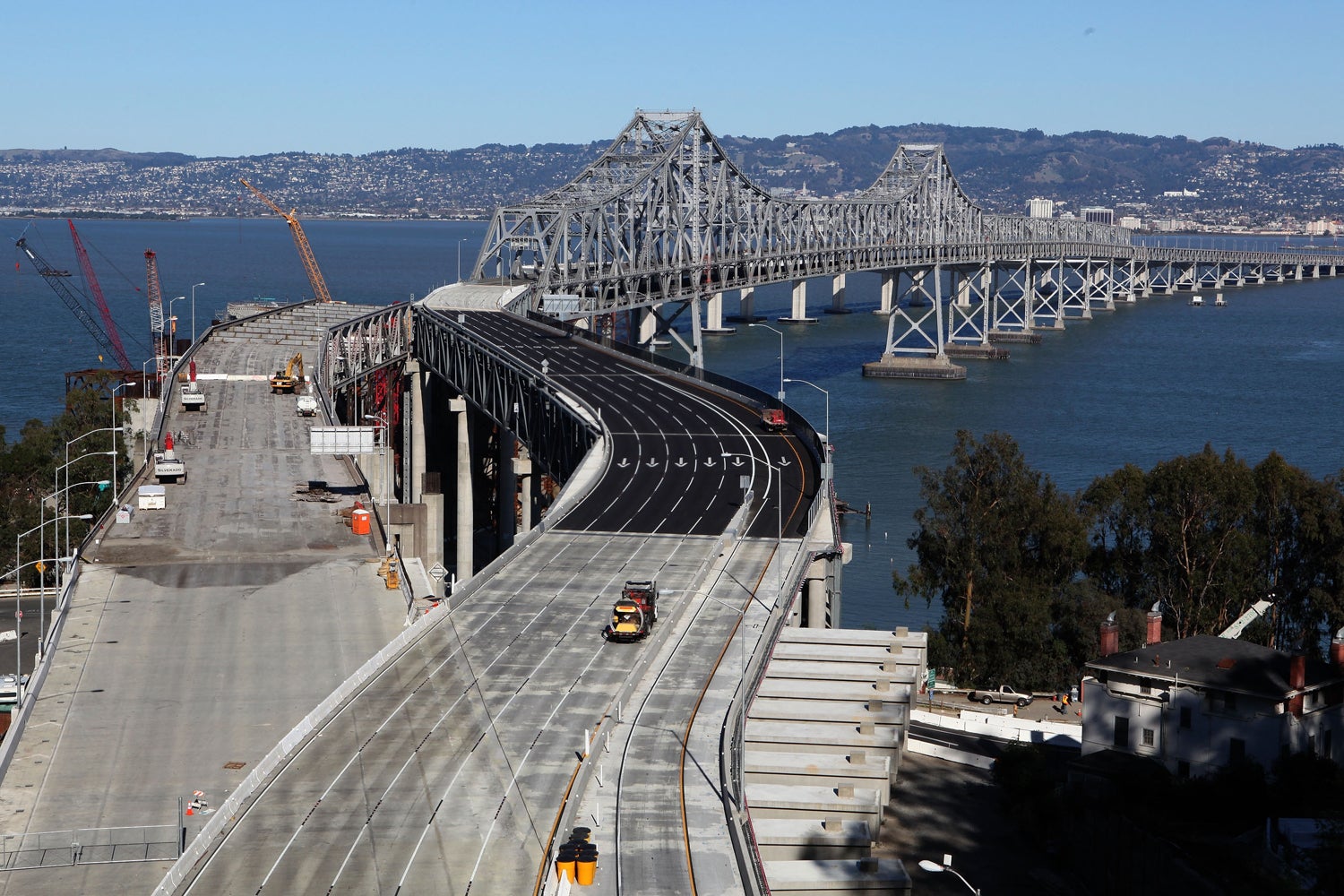 U.S. gets D+ on infrastructure report card
The American Society of Civil Engineers (ASCE) announced Tuesday that the U.S. earned a grade of D+ in its 2013 Report Card for America's Infrastructure.
The latest report card, which is issued every four years, is actually a slight improvement on the "D" grade issued in 2009. But it found that the nation had significant work to do to shore up its infrastructure. ASCE estimates that the U.S. needs to spend $3.6 trillion on infrastructure by 2020 -- $1.6 trillion more than current funding levels allow.
The highest grade within the report was a B- for solid waste systems. Americans recycled 34 percent of their 250 million tons of trash in 2010, more than double the rate of 14.5 percent in 1980.
The lowest grade, a D-, went to levees and inland waterways. "The U.S. does not have a levee safety program," according to ASCE. "Public safety remains at risk as roughly $100 billion is needed to repair the nation's estimated 100,000 miles of levees that increasingly are protecting developed communities." The report said that many portions of inland waterways have not been updated since the 1950s despite the fact that inland waterways and rivers carry the equivalent of 51 million truck trips per year.
Many areas received D grades. They include roads, due to a 42 percent congestion rate on highways; dams, which have an average age of 52 years old; drinking water, because "frequent water main breaks, pipes and mains that are frequently more than 100 years old are reaching the end of their life cycle and require significant investment"; hazardous waste systems, because Superfund and brownfield site cleanups face a "severe" budgetary shortfall; transit, which faces challenges tied to increasing ridership and declining funding; schools, which the report says need $270 billion or more in funding to modernize public school buildings; and aviation, with the FAA estimating that airport congestion and delays cost nearly $22 billion in 2012.
The relative good news: The grade for bridges improved to a C+ with the number of structurally deficient bridges on the decline; still, the report says, one in nine remain structurally deficient. Rail also improved to a C+, with Amtrak recording its highest ridership level ever in 2012 thanks in part to federal investment in tracks, bridges and tunnels.
The grade for public parks and recreation remained unchanged at C-, with the report finding that localities facing an $18.5 billion budget shortfall and the National Park Service seeing an $11 billion maintenance backlog. The grade for energy also held steady, at D+, with an aging electrical grid and distribution system facing coming population increases.
"We must commit today to investing in modern, efficient infrastructure systems to position the U.S. for economic prosperity," said ASCE President Gregory E. DiLoreto, P.E. "Infrastructure can either be the engine for long-term economic growth and employment, or, it can jeopardize our nation's standing if poor roads, deficient bridges, and failing waterways continue to hurt our economy."
Thanks for reading CBS NEWS.
Create your free account or log in
for more features.