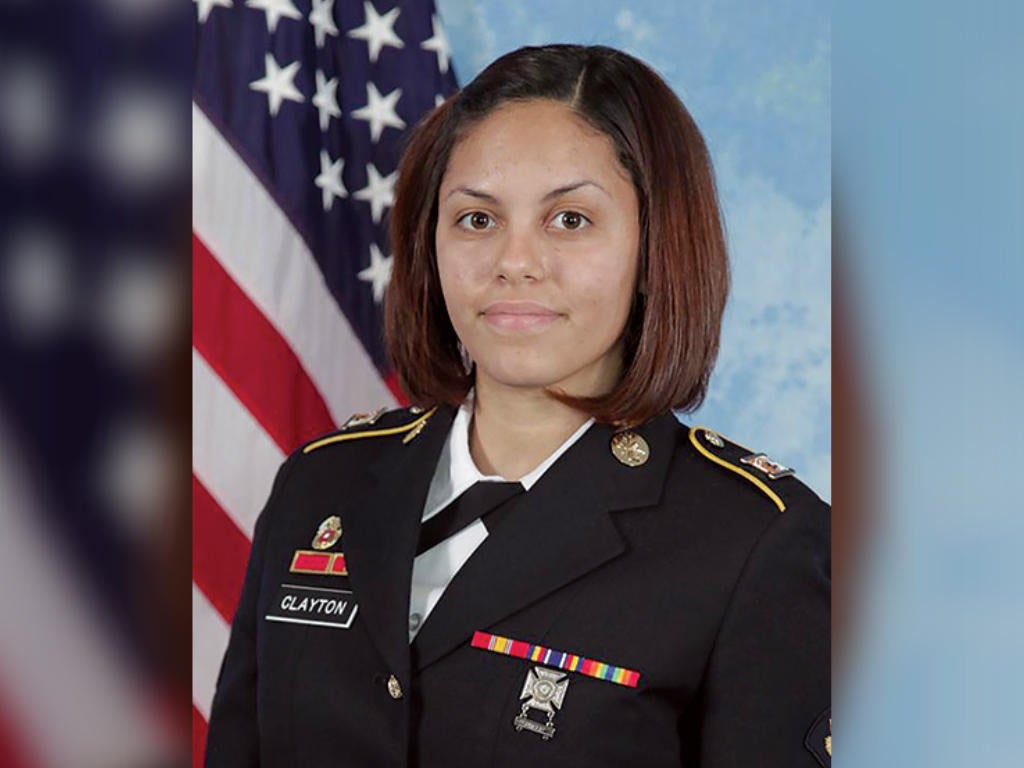 Army combat photographer's last picture is of her own death
FORT MEADE, Md. -- July 2, 2013, was the very last moment of Army Spc. Hilda Clayton's life. She took a photo in the split-second between when a mortar tube accidentally exploded and the blast killed her and four Afghan soldiers.
Spc. Shenee Brooks was in the same unit as Clayton.
We asked her if it's hard remembering that day and if in a way Clayton left a memorial.
"Yes sir," Brooks said. "She died doing what she loved."
Two photos taken by Clayton and an Afghan photojournalist remained private for nearly four years, but have now been published in an Army journal with her family's permission.
We asked Brooks if she's glad to see that photo now out there in the public.
"I don't think any photo that I've seen can compare to that photo," Brooks said. "She has the last shot of how she died in that photo."
Clayton was a combat cameraman assigned that day to photograph the training of the Afghan army by their American advisers. She was a small part of a largely unknown effort by the Pentagon to create a visual record of U.S. military operations.
Most of what Sergeants Teddy Wade and Christopher Adell shoot with their cameras is never released to the public, but is used instead to give commanders far from the battlefield a "boots-on-the-ground" view.
"We cover everything from patrols to raids," Wade said.
"That's how a lot of us operate, so close to the action, so that we can get the real-life feel of what's going on," Adell said. "So when they make those decisions they're making accurate decisions based on what is actually happening."
Spc. Hilda Clayton left us a record of what actually happened the moment she died. Now we all can see it and know who she was.
Thanks for reading CBS NEWS.
Create your free account or log in
for more features.