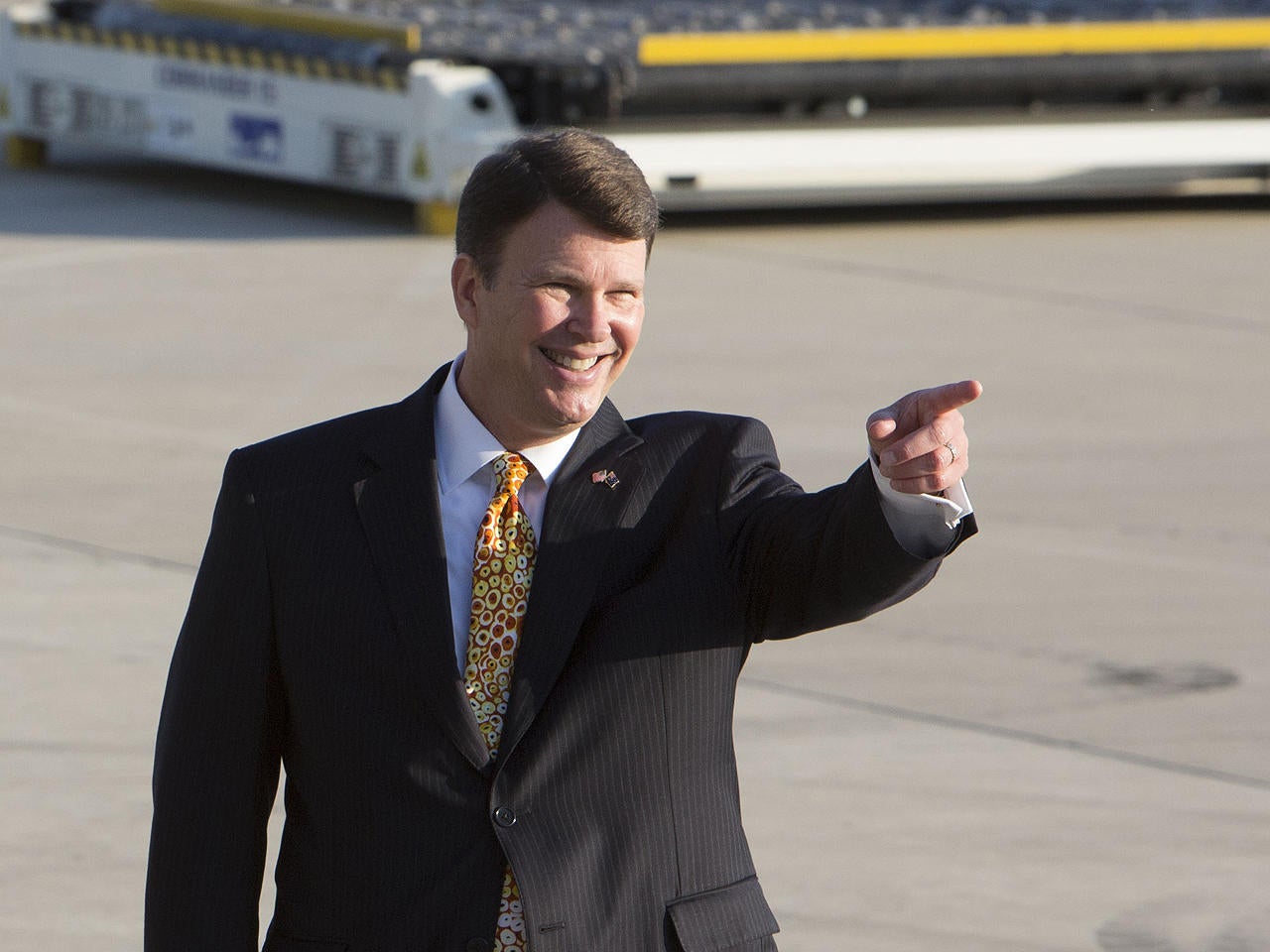 U.S. shocked by China's "undue influence" in major ally's politics
CANBERRA, Australia -- The American ambassador to Australia has voiced U.S. concerns over China's impact on Australian​ politics, saying the United States wants the system reformed to remove the influence of Chinese political donations.
Ambassador John Berry said in an interview with The Australian newspaper that the United States is "surprised" by the amount of Chinese money and influence in Australian politics and wants Australia to resolve the foreign donation issue. The embassy confirmed in a statement that Berry had been accurately quoted in the interview, published Wednesday.
Last week, the opposition Labor Party called for foreign political donations to be banned after Labor Sen. Sam Dastyari stepped down from a senior role for asking a Chinese company to pay a 1,670 Australian dollar ($1,250) travel bill. While Dastyari broke no law, he acknowledged that having the Sydney-based company Top Education Institute pay a personal bill was wrong.
Prime Minister Malcolm Turnbull pointed to a Chinese language news report that quoted Dastyari as saying, "The South China Sea​ is China's own affair."
Turnbull said that statement contradicted both the government and the opposition's foreign policy position that China should respect international law in territorial disputes. The prime minister accused Dastyari, who has been dubbed Shanghai Sam, of saying what Chinese donors paid him to say.
Dastyari said he might have misspoken during the Chinese interview, but said he supported his party's policy.
The issue is broader than Dastyari, with Top Education Institute donating more than AU$230,000 to both Labor and the ruling conservative Liberal Party.
Unlike the United States, which bans foreign donations, Australian law has never distinguished between donors from Australia and overseas.
Berry said the United States hopes that Australia will protect its "core responsibilities against undue influence from governments that don't share our values."
He said the U.S. objects to Beijing being able to fund political candidates in an Australian election campaign to advance Chinese interests.
"That, to us, is of concern," Berry said in the newspaper interview. "We cannot conceive of a case where a foreign donation from any government, friend or foe, would be considered legitimate in terms of that democracy."
"We have been surprised, quite frankly, at the extent of the involvement of the Chinese government in Australian politics," he added.
A Labor government introduced a bill to ban foreign donations to Parliament in 2010, but it never became law. The minor Greens party has proposed a similar bill in the current Parliament, but conservative government ministers have said there is no need for reform.
Australian Broadcasting Corp. reported last month that businesses with Chinese connections gave Australia's major political parties more than AU$5.5 million from 2013 to 2015, making them easily the largest source of foreign-linked donations.
Australia struggles to balance its relationships with the United States, its most important strategic partner, and China, its most important trade partner.
Top Education Institute declined to comment on Wednesday and the Chinese Embassy in Australia did not immediately respond to a request for comment.
Thanks for reading CBS NEWS.
Create your free account or log in
for more features.