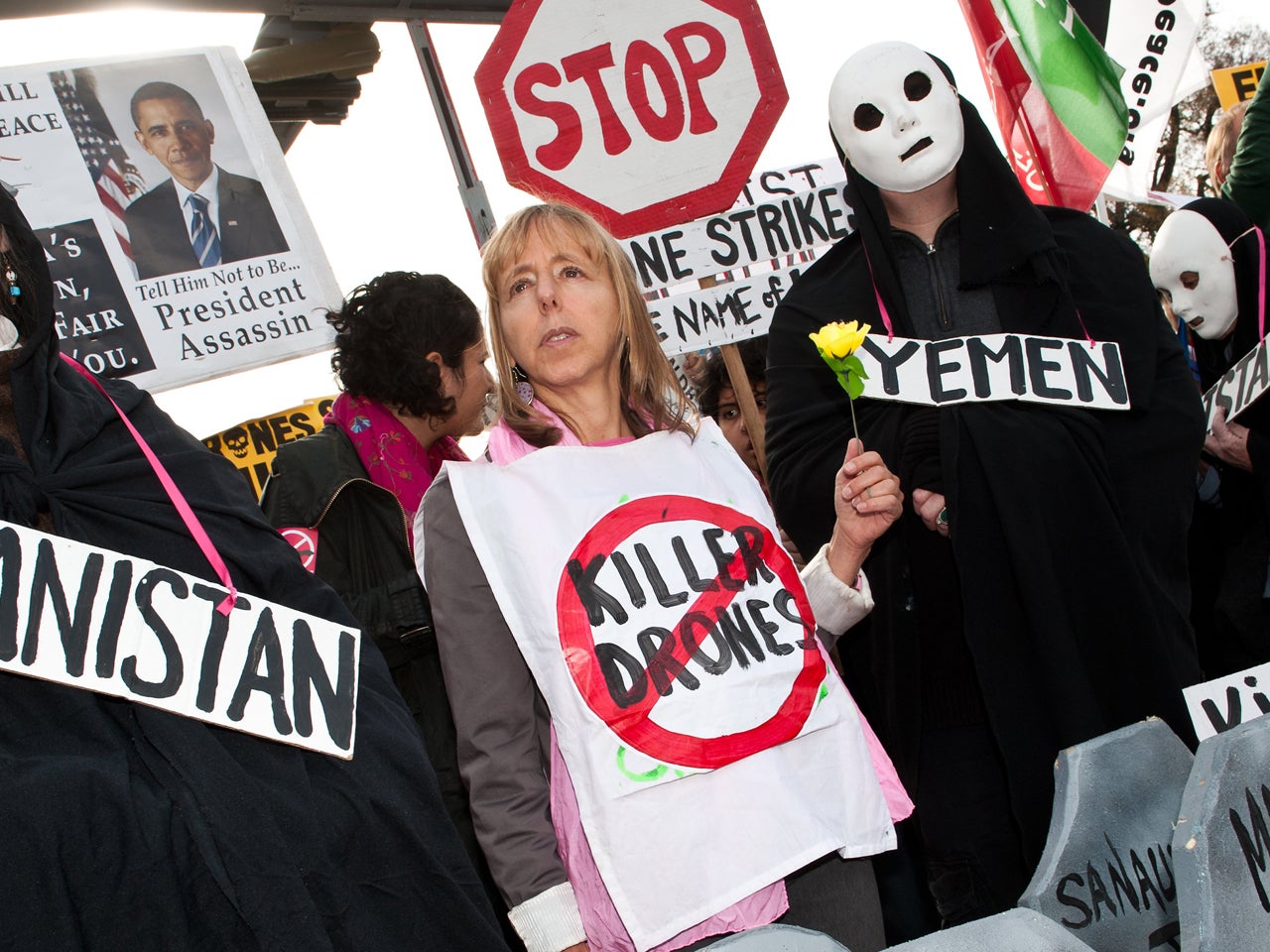 U.S. activist, CODEPINK co-founder Medea Benjamin held overnight in Egypt jail, claims abuse
LONDON -- American rights and peace activist Medea Benjamin said Tuesday that Egyptian police held her at an airport jail without explanation and that they had broken her arm.
"Help. They broke my arm. Egypt police," Benjamin, who co-founded the CODEPINK anti-war group, said on Twitter.
CODEPINK said that she has been deported to Turkey.
U.S. Embassy spoeksperson Mofid Deak confirmed to CBS News' Alex Ortiz that Benjamin had left the country after the embassy provided consular assistance. However, CODEPINK's Alli McCracken told CBS News that the U.S. embassy in Egypt did not help Benjamin.
"I was brutally assaulted by Egyptian police, who never said what I was being accused of," Benjamin said later in a statement. "When the authorities came into the cell to deport me, two men threw me to the ground, stomped on my back, pulled my shoulder out of its socket and handcuffed me so that my injured arm was twisted around and my wrists began to bleed. I was then forced to sit between the two men who attacked me on the plane ride from Cairo to Istanbul, and I was (and still am) in terrible pain the whole time."

Benjamin said she was detained upon arrival in Cairo, where she was meant to join a delegation and then travel to the Palestinian territory of Gaza for a women's conference.
Benjamin tweeted earlier that the jail cell was cold, the food given to her consisted of "dirty stale bread and dirty water," and that the guards refused to allow another woman in the cell to see a doctor despite the fact that she was ill and "moaning all night."
Egypt's government has cracked down harshly in recent years on opposition members, arresting dozens of supporters of ousted Islamist president Mohamed Morsi. Several international journalists have also been arrested and held on terror accusations for merely speaking to members of Morsi's now-banned Muslim Brotherhood.


Muslim extremist groups, based largely in Egypt's Sinai peninsula, have carried out a number of deadly attacks on Egyptian military and security forces.

In the latest move to counter the threat from fundamentalists, Egypt reportedly banned all activities in the country by the Islamic extremist group Hamas on Tuesday.

Hamas, a significant power in Middle Eastern politics, was elected to lead the local government in Gaza. It wasn't immediately clear whether Benjamin's overnight detention was in any way linked to the crackdown on Hamas by Egypt.
Thanks for reading CBS NEWS.
Create your free account or log in
for more features.