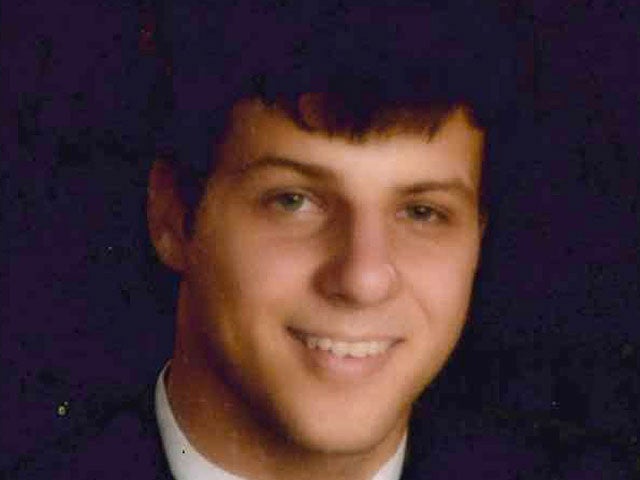 University of South Alabama freshman Gil Collar took LSD before fatal campus shooting, police say
(CBS/AP) MOBILE, Ala. - Authorities say the University of South Alabama freshman fatally shot by a university police officer over the weekend had taken LSD, assaulted others and chased the officer before being killed. He was not armed at the time of the shooting.

Mobile County Sheriff Sam Cochran held a news conference to release details about the death of 18-year-old Gil Collar of Wetumpka, Ala. The nude student was fatally wounded early Saturday after allegedly confronting the officer on campus.
Collar went to a music festival and took the drug before assaulting two people in vehicles and attempting to bite a woman's arm, Cochran said.
Authorities said Collar then went to the campus police headquarters, where he was shot by university police officer Trevis Austin. Austin is on leave while investigators review the shooting.
Surveillance video showed Collar nude and covered in sweat as he pursued the retreating officer more than 50 feet outside the building, Cochran said. Collar got within fired feet of Austin and the officer fired once, striking the student in the chest, Cochran said.
Investigators are trying to determine who provided Collar with LSD and could charge that person with murder, Cochran said.
While campus police typically carry pepper spray and a baton, Cochran said Austin was armed only with a gun during the confrontation.
Cochran said he had "serious concerns" about the killing of an unarmed student when he first heard what had happened, but he better understood the officer's decision to fire after watching the videotape of the shooting.
"It's very powerful," said Cochran.
Cochran said authorities will allow Collar's family and media representatives to view the recording later, but it will not be released publicly.
Collar graduated earlier this year from Wetumpka High School, where a vigil planned in his remembrance will be held Tuesday night.
More on Crimesider
October 8, 2012 - Gil Collar Shooting: Naked University of South Alabama student killed by officer
Thanks for reading CBS NEWS.
Create your free account or log in
for more features.