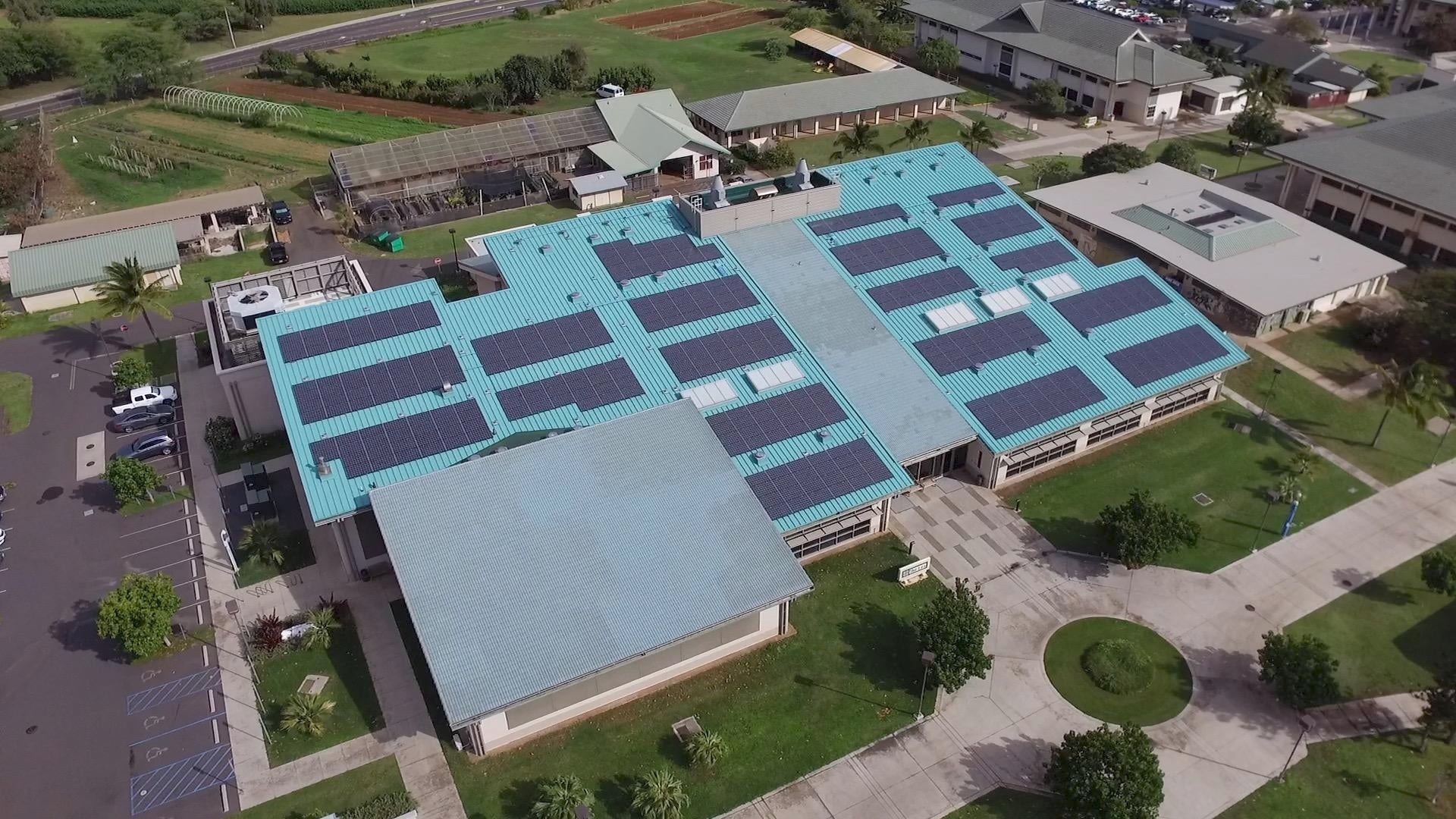 Hawaii university campus aims to become first to use 100 percent renewable energy
A university in Hawaii says one of its campuses will soon become one of the first in the United States to use 100 percent renewable energy. The University of Hawaii Maui College will generate its energy from solar photovoltaic (PV) systems and with battery storage, the university said this week.
"In 2015, Hawaiʻi became the first state in the country to make an unprecedented commitment to achieve 100 percent renewable energy by 2045," the university said. "Concurrently, UH and the Hawaiʻi Legislature established a collective goal for the university system to be 'net-zero' by January 1, 2035, meaning the system would produce as much renewable energy as it consumes across its campuses."
The University of Hawaii Maui College -- one of the University of Hawaii's ten campuses -- "is on target to be the first to supply 100 percent of its energy needs through renewable energy," the university said.
University spokesman Michael Unebasami said a network of solar panels will power the campus' 78-acre grounds by next year -- part of a growing trend of schools going green across the country, the Thomson Reuters Foundation reports.
Over the last two years, about six universities and colleges have announced commitments to use renewable energy sources instead of fossil fuel, which emit greenhouse gases that warm the planet when burned, according to Bronte Payne of Environment America, a non-profit organization. They include Colorado State University, Boston University and Cornell University, Payne said, according to the Thomson Reuters Foundation.
Fast Company reports that energy and tech company Johnson Controls designed the solar array.
Four other University of Hawaii campuses will also be reducing their use of fossil fuel between 70 and 98 percent, depending on the campus.
Thanks for reading CBS NEWS.
Create your free account or log in
for more features.