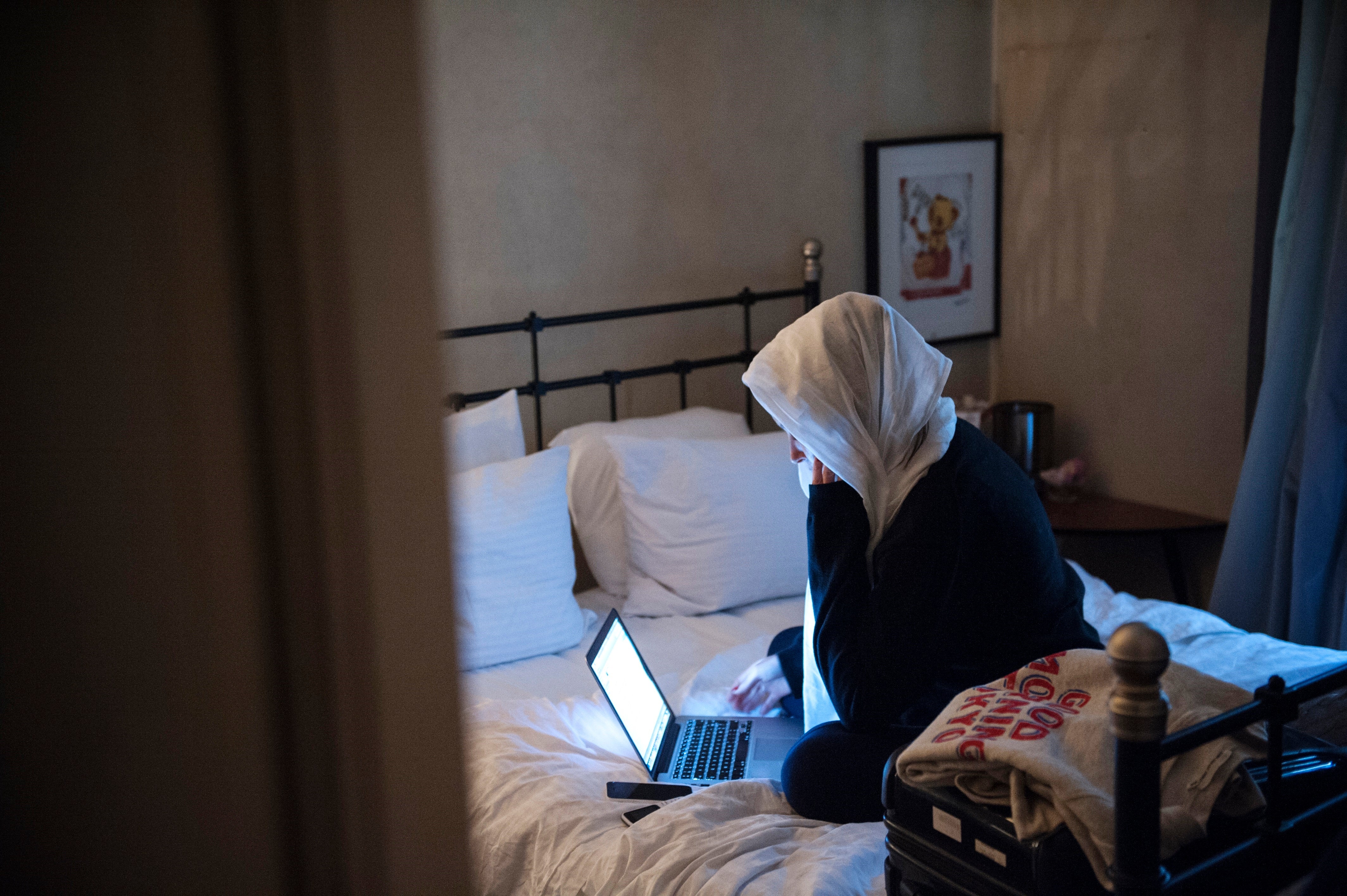 Journalist fears for her life after duping ISIS
Analysts say ISIS has recruited tens of thousands of men and women from around the world to come to Syria and Iraq to join its movement. A French reporter, now afraid she'll be murdered, is telling her story of meeting a reputed ISIS member online.
Her book came out this week, and CBS News correspondent Anna Werner spoke to her for "CBS This Morning."
CBS News could not independently verify her story, but the French journalist calling herself Anna Erelle says she was just trying to understand why young women and teenagers would leave their homes and families to join the extremist group in Syria -- by pretending to be one of them.
She says she never expected to end up in contact with an ISIS terrorist, or to be fearing for her life. She asked CBS News not to show her face during the interview, because she has received death threats.
Abu Bilel is the man she says contacted her, a Frenchman who joined ISIS in Syria. As part of her research, the reporter had set up a fake Facebook account under the name "Melodie," posing as a 20-year-old girl who had recently converted to Islam. She started following jihadists like Bilel. One night, he messaged her.
"He asked me three questions, like, 'are you Muslim? Do you want to come in Syria? And what do you think of the Mujahideen?'" Erelle said.
Erelle -- not her real name -- had been reporting about young men and women who left their homes to wage Jihad with ISIS, like the three teenaged girls caught on an airport security camera in February leaving the U.K. for Syria.
Within days, Erelle got her own recruiting pitch: Bilel told "Melodie" she should leave her home in France and join him in Syria, to become his wife.
"He really told me one time it's the paradise here," Erelle said. "I was thinking 'My God! How many others trust this kind of man?' Because it's really, you enter hell. So you can enter but you cannot go out."
Which leads to the question, how did he explain all the killing?
"He told me that Allah said this life is not important and it's only for fun," Erelle said. "All the murders was for Allah."
They communicated for a month, then "Melodie" told Bilel she wasn't coming. She says he was furious. Then early last year, she wrote an article for a French magazine about their interaction. And that's when ISIS put out a video, calling on group members to find her and kill her.
"I was afraid -- this video with my face on it and they called to rape me and to kill me. When you saw that and especially when you are a woman, it's not easy, so I start to be afraid," Erelle said.
But despite everything that has happened, Erelle has no regrets.
"Not at all, because I've learned a lot about the Islamic State," Erelle said. "And I learned too a lot about me. And my life changed a little, but I think it changed for the best. So I don't regret anything."
There are reports that Bilel was killed in a battle last year. But, Erelle says even if it's true she is still worried about the future, after the attention to her book fades and she goes back to daily life. She says she understands the mentality of people like the ISIS terrorists now. And she knows they never let go.
Thanks for reading CBS NEWS.
Create your free account or log in
for more features.