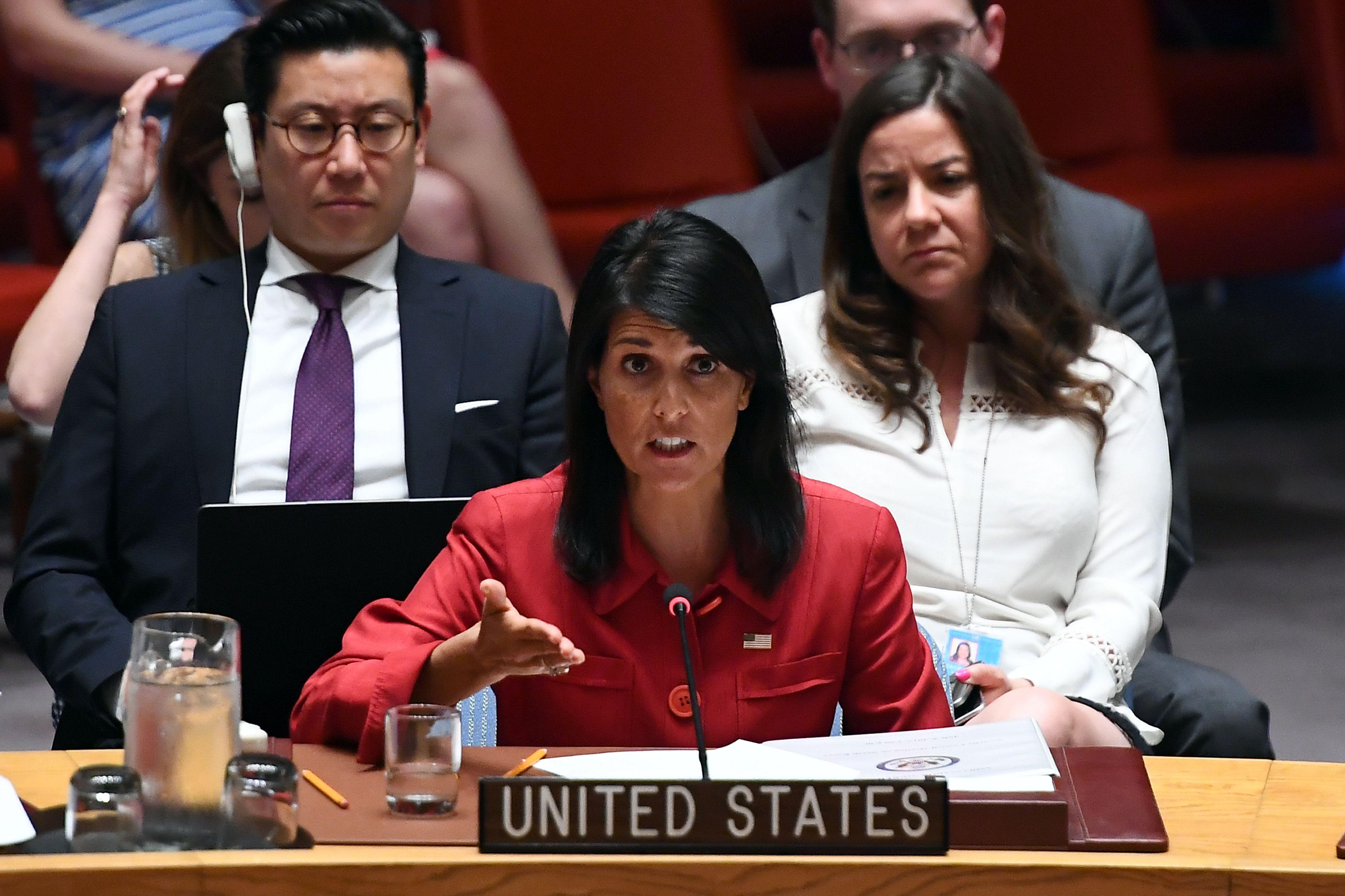 U.S. wants emergency Security Council meeting over second North Korean ICBM test
UNITED NATIONS -- The U.S. is hoping to set up an emergency meeting of the Security Council on Monday in response to North Korea's latest test of an intercontinental ballistic missile (ICBM), U.N. diplomats familiar with ongoing negotiations tell CBS News.
The U.S. wants the Security Council to meet and discuss the international community's response to the North Korean test, its second ICBM launch in a month, although no formal request for an emergency meeting has been made. "We have not called for a meeting," U.S. Ambassador Nikki Haley told CBS News on Saturday.
The missile launched on Friday traveled 1,000 km before landing in the Sea of Japan. Analysts said the missile puts cities like Los Angeles, Chicago and New York within range of a North Korean strike.
Secretary of State Rex Tillerson denounced the missile launch, saying in a statement Friday that North Korea was "in blatant violation of multiple United Nations Security Council resolutions that reflect the will of the international community."
Tillerson also called Russia and China "the principal economic enablers of North Korea's nuclear weapon and ballistic missile development program."
North Korea conducted its first successful launch of an ICBM on July 4, firing a missile that analysts said was capable of reaching Alaska. Following that test, the Security Council was unable to agree on a statement condemning Pyongyang after Russia objected to language referencing an ICBM.
The U.S. and China have since been negotiating over the terms of a new resolution against North Korea.
After the July 4 launch, Haley called for existing sanctions on the North Korean regime to be tightened. She also pushed the Security Council to levy new sanctions to cut off currency that the North uses to finance its nuclear program.
The new sanctions proposed by the U.S. include restricting oil imports, increasing air and maritime restrictions and naming additional officials to sanctions freezing assets and banning travel.
Two diplomats familiar with the negotiations told CBS News that the U.S. wants to add Kim Jong Un's name to the list of officials subject to the assets and travel ban. China, North Korea's closest ally, is unlikely to allow such a move against Kim.
China's Ambassador to the U.N. Liu Jieyi confirmed to CBS News that the U.S. and China are working on a new resolution.
"The context of a new resolution is that we both agree on the denuclearization of the Korean peninsula," Liu said. "But we have to try to get back to talks and de-escalate tension."
Western allies of the U.S. on the Security Council support additional sanctions against the regime.
"[North Korea] is a 4G threat: global, grave, given and growing," French Ambassador to the U.N. Francois Delattre said. "That's why we call for a firm and quick reaction including the adoption of strong additional sanctions by the Security Council."
---
This story has been updated to clarify that while the U.S. hopes for an emergency meeting on Monday, the U.S. delegation has not made a formal request one be held.
Thanks for reading CBS NEWS.
Create your free account or log in
for more features.