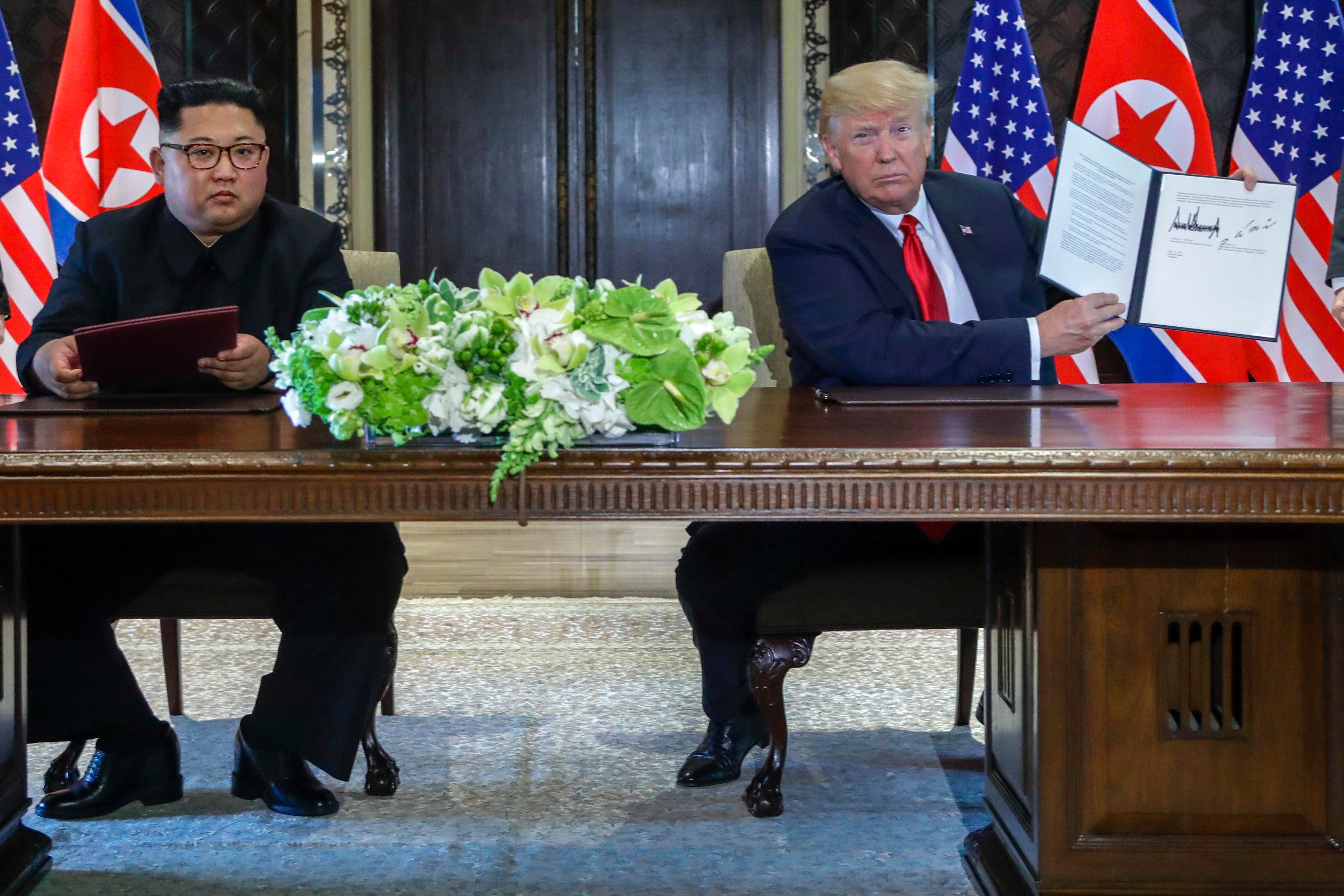 Mattis says no more halt to U.S.-South Korea joint military exercises
There are no future plans to halt joint U.S.-South Korea military exercises in the Korean Peninsula, Secretary of Defense Jim Mattis said Tuesday. This is a departure from the announcement in June that he had "indefinitely suspended" military exercises with South Korea after President Trump said at his summit with North Korean leader Kim Jong Un that the U.S. would stop its "war games" with South Korea.
Facing a standstill in diplomatic efforts with the North Koreans, this is the latest indication that the Trump administration is not willing to give concessions to Kim without tangible steps on denuclearization.
"We have no plans at this time to suspend any more exercises," Mattis told reporters Tuesday.
As a result of the president's decision, the U.S.-South Korea August exercise, Freedom Guardian, did not take place. On Wednesday Mattis put out a statement clarifying that the US military posture had not changed since the Singapore summit. But what appears to have changed is the appetite from the US to massage relations with North Korea – sometimes using military tools – to draw them into negotiations. Mr. Trump himself indicated in June that the stoppage was an overture from the U.S. to keep the North Koreans at the negotiating table as the two sides worked together productively.
"We will be stopping the war games, which will save us a tremendous amount of money, unless and until we see the future negotiation is not going along like it should," Trump said in June, at the Singapore summit. "But we'll be saving a tremendous amount of money. Plus, I think it's very provocative."
Mattis explained that the exercise had been halted in good faith, to grease the wheels for U.S.-North Korea negotiations. He reiterated that sentiment on Tuesday and left open the possibility that future exercises could be halted if it would enable negotiations.
"I do not have a crystal ball right, now. Let's see how the negotiations go," Mattis said. "Let's let the diplomats go forward. We all know the gravity of the issue they are dealing with, and we will deal with supporting the diplomats as I have said repeatedly."
The United States has about 28,500 troops in South Korea. Mattis avoided characterizing future U.S.-South Korean exercises as provocative or not.
The resumption of regular U.S.-South Korea military exercises may be one of a few signs that the Trump administration is growing impatient about having made the concession while North Korea wins itself time and space.
On the same day as Mattis' announcement, U.N. Ambassador Nikki Haley said that "it's possible" that North Korea is rethinking its promise to denuclearize the Korean peninsula.
"Are [the North Koreans] wishing or maybe changing their minds on denuclearization? It's possible," Haley said at an event at the Foundation for Defending Democracy, adding, "but we're not changing our minds on the sanctions. We're not changing our mind on the denuclearization."
She also said, however, that the good news is that there has been no missile testing in months and there is a dialogue between the world and North Korea.
Last week, Mr. Trump declared that Secretary of State Mike Pompeo would be cancelling his trip to North Korea. The visit, which would have been Pompeo's fourth time travelling to North Korea this year, had only just been announced a day before it was cancelled. The State Department said that there had been progress in the U.S.-North Korea talks broadly because there were ongoing discussions. But Mr. Trump insisted in a tweet that there had not been "sufficient progress with respect to the denuclearization of the Korean Peninsula."
Earlier in June, after meeting with top North Korean negotiator Kim Yong Chol, Mr. Trump said that the U.S. was holding off on "hundreds" of sanctions while talks were going "nicely."
"We have very significant sanctions on right now but we have hundreds that are ready to go. But i said I'm not going to put -- why would I do that when we're talking so nicely?" Trump said.
In August the U.S. rolled out three rounds of sanctions targeting North Korea. The administration says that additional sanctions are likely, as the administration shifts back towards a harsher North Korea stance.
Plans to continue U.S.-South Korean games, implement additional sanctions, and interrupt talks all come as the U.S. has yet to cite any progress from North Korea on efforts to denuclearize.
Even progress in other realms, like efforts to build trust between the two parties, has been slow. North Korea did return remains said to be of American prisoners of the Korean War. Department of Defense officials, however, said it could take years to verify that the bodies are actually Americans. They also described the remains as being in moderate-to-poor condition.
Eleanor Watson contributed to this report.
Thanks for reading CBS NEWS.
Create your free account or log in
for more features.