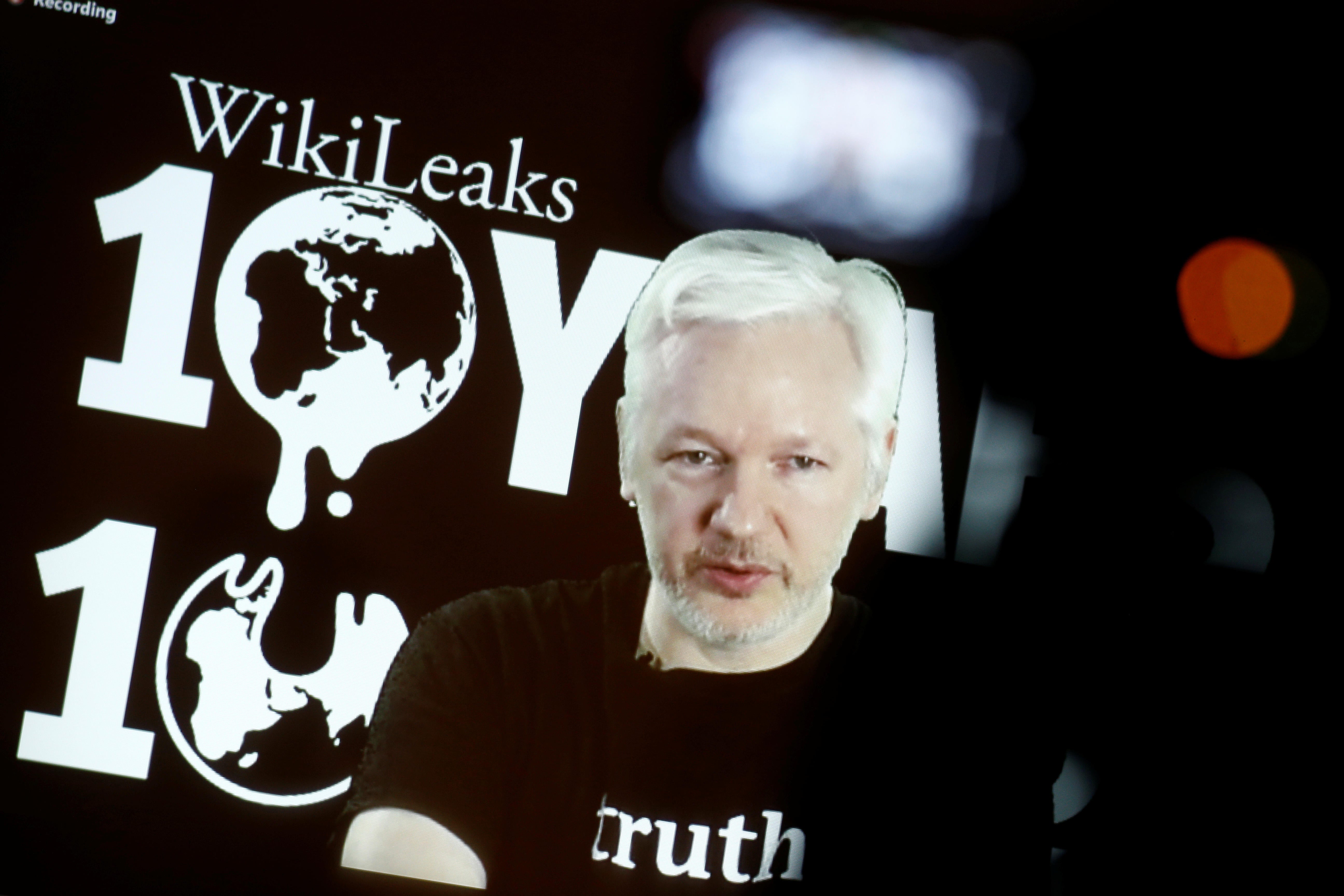 U.S. officials re-examining intel leak cases
U.S. officials are re-examining cases involving intelligence leaks -- including those against WikiLeaks founder Julian Assange and other members of the organization -- sources told CBS News on Thursday.
Prosecutors are assessing whether charges should be filed related to the dissemination of stolen U.S. information by WikiLeaks, sources said.
The CIA and FBI are conducting a joint investigation into who leaked classified information that was posted on WikiLeaks in March, CBS News reported on Wednesday. Much of the material was classified and stored in a highly secure section of the intelligence agency, but sources say hundreds of people would have had access to the material. Investigators are going through those names.
The Obama administration was criticized for aggressively prosecuting people who gave information to the press, and it appears that the Justice Department under the Trump administration is continuing this policy.
Investigating intelligence leaks are a priority, Attorney General Jeff Session said Thursday.
"We are going to step up our effort and already are stepping up our efforts on all leaks," Sessions said at a press conference in El Paso on Thursday. "This is a matter that's gone beyond anything I'm aware of. We have professionals that have been in the security business of the United States for many years that are shocked by the number of leaks and some of them are quite serious. So yes, it is a priority."
The rhetoric by the Trump administration is a departure from Mr. Trump's comments on the campaign trail, when he said he "loved" WikiLeaks.
Mr. Trump also referred to WikiLeaks as a "treasure trove" of information. Days before the election in late October, he said WikiLeaks caught his "crooked" opponent, Hillary Clinton, "in the act," after WikiLeaks emails claimed the Clinton Foundation received $12 million in donations from Morocco's king.
CIA Director Mike Pompeo last week called WikiLeaks a "non-state hostile intelligence service," despite the fact that he had approvingly referenced WikiLeaks material at least once during the presidential campaign.
CBS News' Andres Triay contributed to this report.
Thanks for reading CBS NEWS.
Create your free account or log in
for more features.