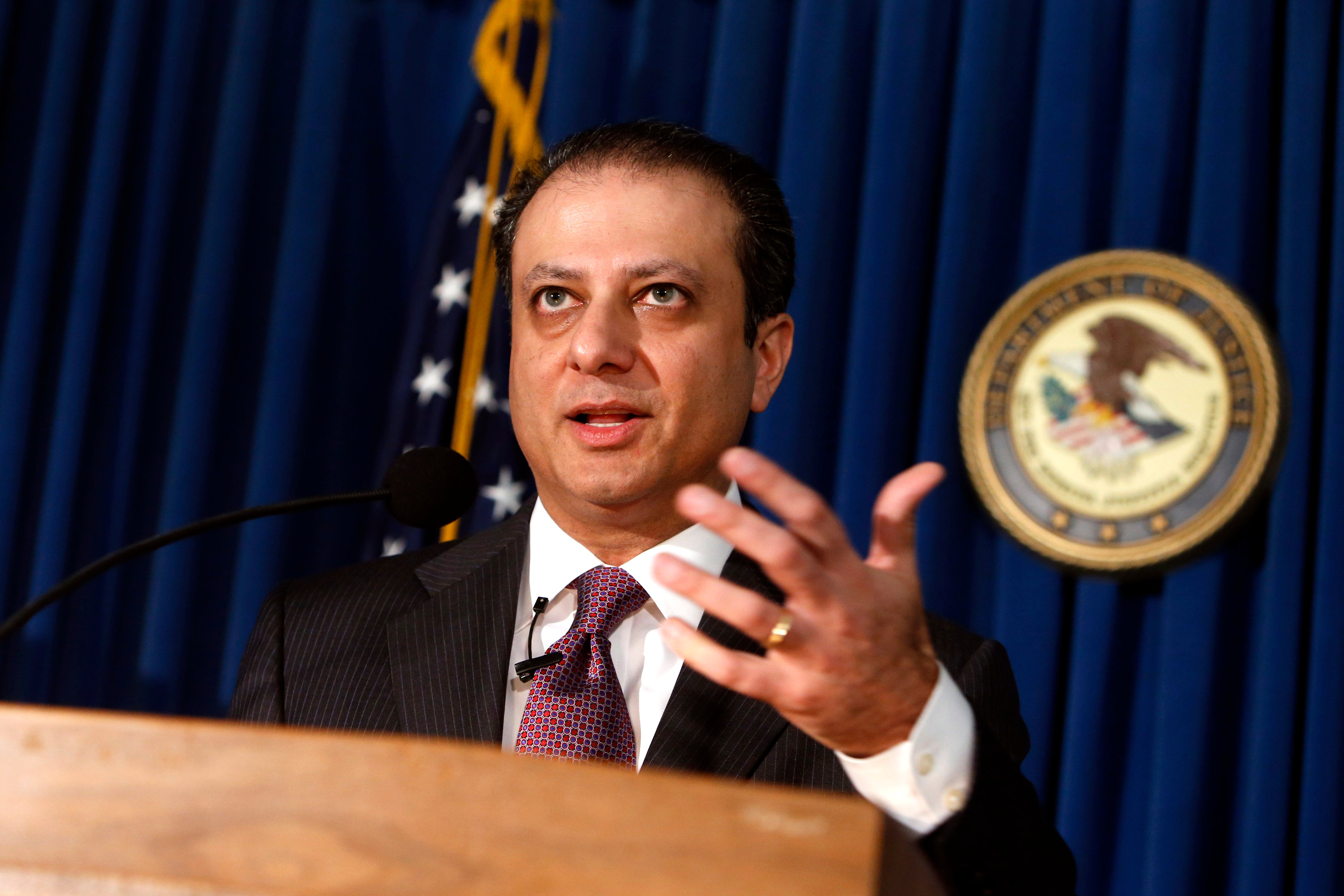 U.S. charges 3 men in alleged Russian spy ring in New York
NEW YORK -- Three Russian citizens were charged Monday in connection with a Cold War-style Russian spy ring that tried to recruit New York City residents as intelligence sources, authorities said.
The defendants were directed by Russian authorities "to gather intelligence on, among other subjects, potential United States sanctions against Russian banks and the United States' efforts to develop alternative energy resources," according to a complaint filed in federal court in Manhattan.
The case was announced Monday by U.S. Attorney General Eric Holder, U.S. Attorney Preet Bharara and FBI officials.
The Russian Foreign Ministry and the Foreign Intelligence Service could not immediately be reached for comment on the case.
Prosecutors say one of the defendants, Yevgeny Buryakov, posed as an employee in the Manhattan office of a Russian bank. The others, Igor Sporyshev and Victor Podobnyy, held low-level diplomatic positions.
Buryakov, who is in the U.S. on a work visa, was arrested Monday in the Bronx. The two other suspects are at large.
The names of their lawyers were not immediately available.
The three men "regularly met and communicated using clandestine methods and coded messages, in order to exhange intelligence-related information while shielding their associations with one another as (foreign intelligence) agents," the complaint said.
The charges come five years after Anna Chapman, the woman dubbed the "femme fatale" of an alleged Russian spy ring busted by the FBI, was among 10 spy suspects arrested in the U.S. All 10 pleaded guilty in federal court in Manhattan to conspiracy charges and were ordered out of the country as part of a spy swap for four people convicted of betraying Moscow to the West.
Bharara referenced the 2010 case when announcing the new charges.
"Following our previous prosecution with the FBI of Russian spies, who were expelled from the United States in 2010 when their plan to infiltrate upper levels of U.S. business and government was revealed, the arrest of Evgeny Buryakov and the charges against him and his co-defendants make clear that - more than two decades after the presumptive end of the Cold War - Russian spies continue to seek to operate in our midst under cover of secrecy," Bharara said.
The new case demonstrates "our firm commitment to combating attempts by covert agents to illegally gather intelligence and recruit spies within the United States," Holder said in a statement.
Thanks for reading CBS NEWS.
Create your free account or log in
for more features.