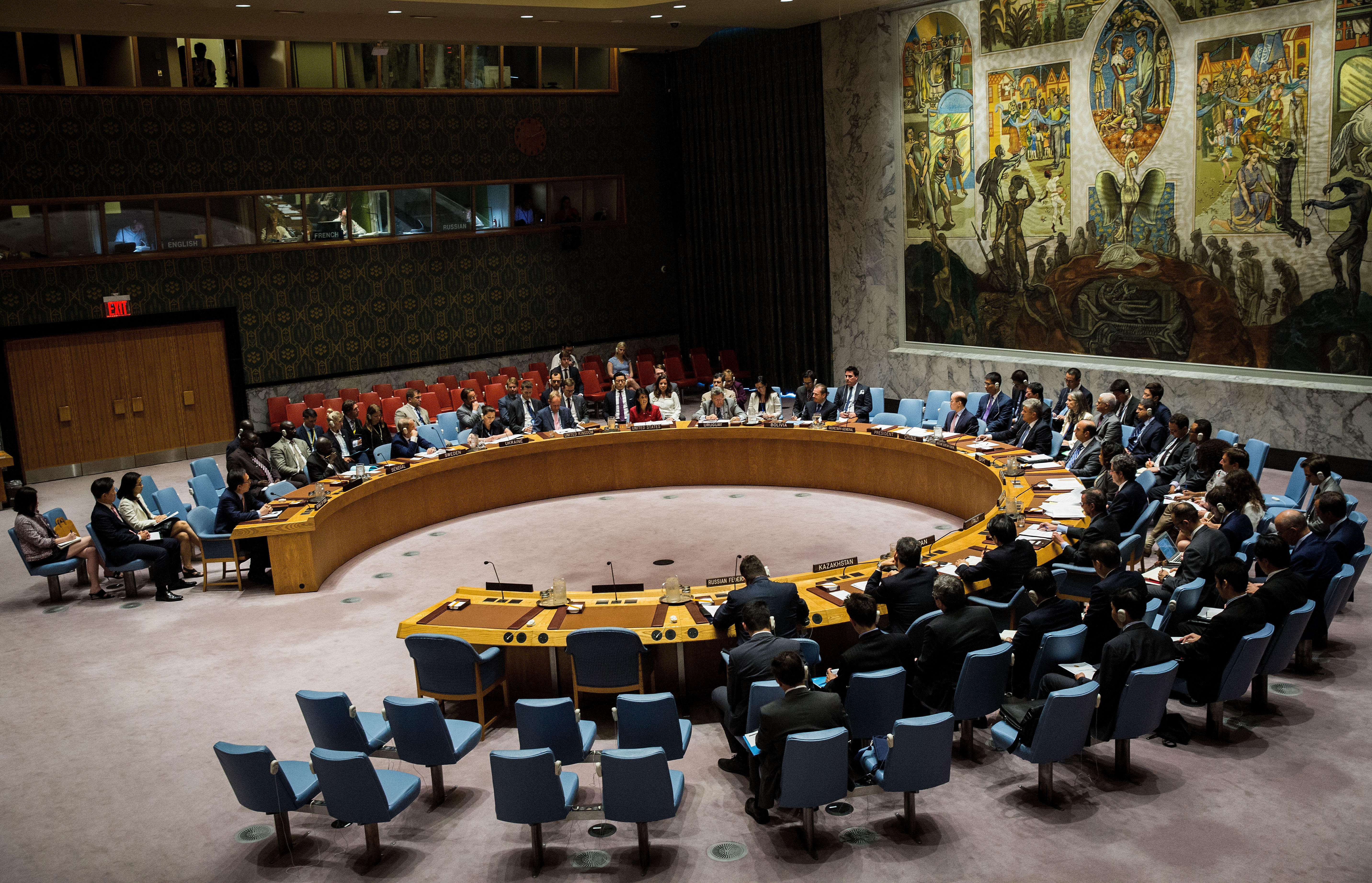 UN Security Council unanimously adopts new sanctions on N. Korea over missile tests
The United Nations Security Council has voted to adopt a new round of sanctions against the North Korean government over the reclusive regime's tests of two intercontinental ballistic missiles and its pursuit of nuclear weapons.
All 15 member nations on the council voted in favor of the resolution Saturday afternoon.
U.S. Ambassador to the U.N. Nikki Haley said the vote showed the Security Council came together to put North Korean leader Kim Jong Un "on notice" by "matching its words with actions."
"North Korea's irresponsible and careless acts have just proved to be quite costly to the regime," Haley said after the successful vote. She hailed the resolution as the "single largest economic sanctions package ever leveled against the North Korean regime."
The resolution was adopted in direct response to the North's firing of two ICBMs in the past month. It will ban exports of mineral and seafood products worth over $1 billion -- a third of the country's total exports last year.
According to a U.S. mission to the U.N. factsheet, the resolution bans the purchase of North Korean exports of coal, iron ore, seafood and lead. The Security Council says North Korea uses proceeds from those exports to fund its missile programs.
The resolution would also prohibit countries from granting any new permits to North Korean overseas guest workers, ban new joint ventures with North Korean companies and slash new foreign investment in joint ventures that are already operating, CBS News' Pamela Falk reports.
Haley added that the new sanctions on the North will give the government a "taste of the deprivation they inflict on the North Korean people."
China's ambassador to the council said that the Chinese has "always insisted" for denuclearization in the region by "upholding peace" and "seeking a solution through dialogue."
"The fact the council adopted the resolution unanimously demonstrated that international community is united," said Liu Jieyi.
Meanwhile, Russia Ambassador Vassily Nebenzia said following the vote, "All must understand progress towards denuclearization of the Korean Peninsula will be difficult so long as the DPRK sees a direct threat to its security."
The resolution notes that the council will take "further significant measures" if North Korea conducts another nuclear test or ballistic missile launch in the wake of the measure's adoption.
The key issue going forward will be if these sanctions will be enforced and whether the sanctions will lead to the opening of negotiations with North Korean leader Kim Jong Un, which the resolution also calls for, in order to denuclearize the Korean Peninsula, Falk reports.
Thanks for reading CBS NEWS.
Create your free account or log in
for more features.