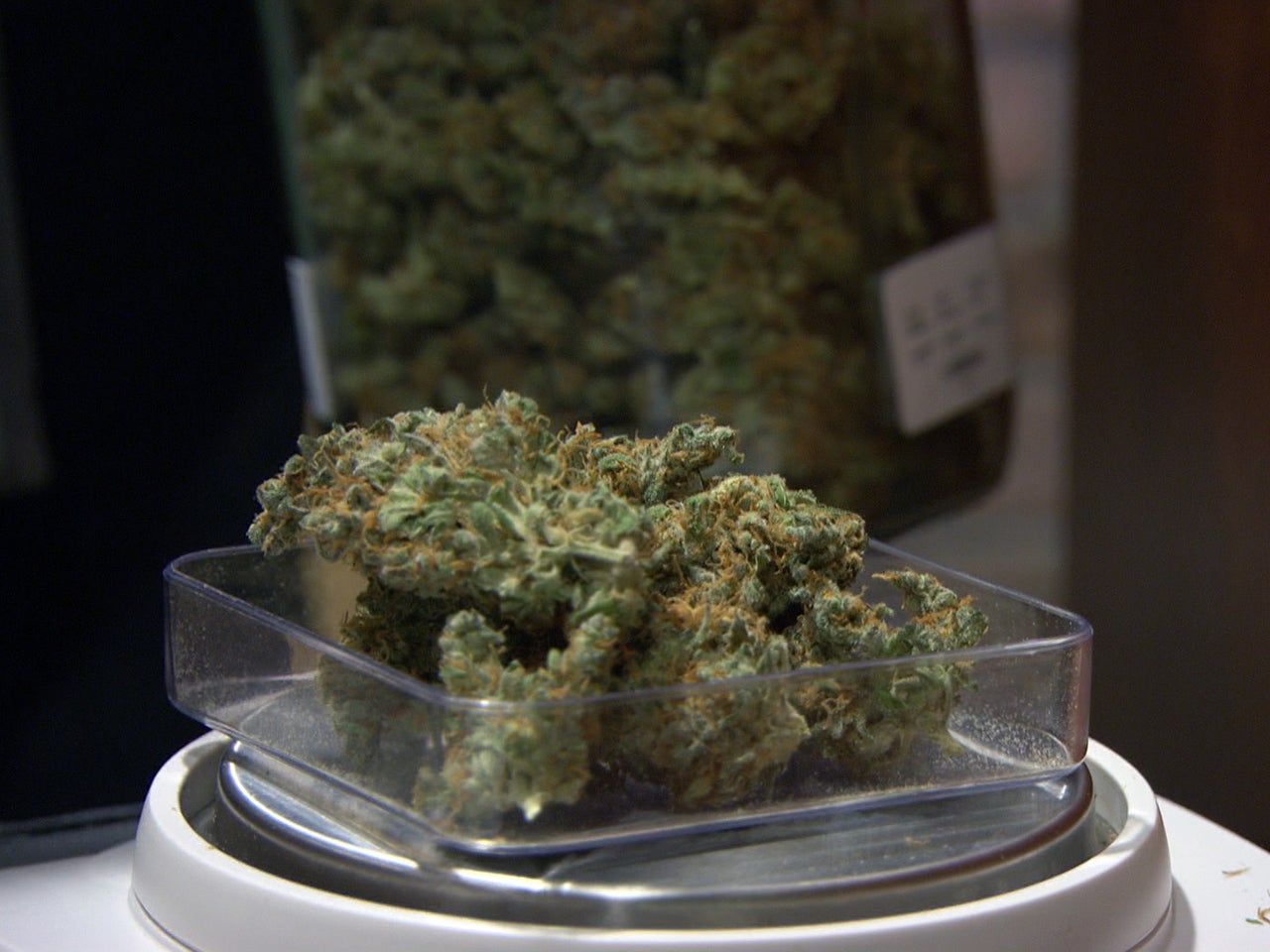 Two states legalize pot-- but is it really legal?
This week, voters turned out to support their candidates, but in some states, they also went to the polls to pass judgment on social issues like the legalization of marijuana. In Colorado and Washington, voters passed an initiative to legalize marijuana for recreational use. "The world of voters spoke and we heard them," said Colorado Gov. John Hickenlooper. "Obviously, the majority felt it should be treated more like alcohol," he added.
But there's a big catch: marijuana is still listed as a Schedule One drug under the federal Controlled Substances Act, which makes it every bit as illegal as heroin. Gov. Hickenlooper is aware of the challenge: "If we can't legalize it, how do we decriminalize it? How do we get as close as we can to the will of the voters? It's not immediately apparent," he told Scott Pelley in an interview early Wednesday morning.
The Justice Department weighed in on Wednesday, according to the Associated Press, issuing identical statements in Denver and Seattle. "The Department of Justice's reinforcement of the Controlled Substances Act remains unchanged," the statement said. "The department is reviewing the ballot initiative here and in other states and has no additional comment at this time."
Last month, 60 Minutes reported on the issue in Denver, where marijuana dispensaries outnumber Starbucks and McDonald's restaurants combined. "We found that medical marijuana has become a normal, and fairly noncontroversial part of Colorado life," says 60 Minutes producer Frank Devine, who worked with Steve Kroft on that report. The drug, once known as "the devil's weed," has helped provide thousands of new jobs and revenue for the state of Colorado, but the state's legal dispensaries, which service as many as 100,000 people, stand in violation of federal law.
Below, watch 60 Minutes' full report on the flourishing marijuana industry in Colorado.
Thanks for reading CBS NEWS.
Create your free account or log in
for more features.