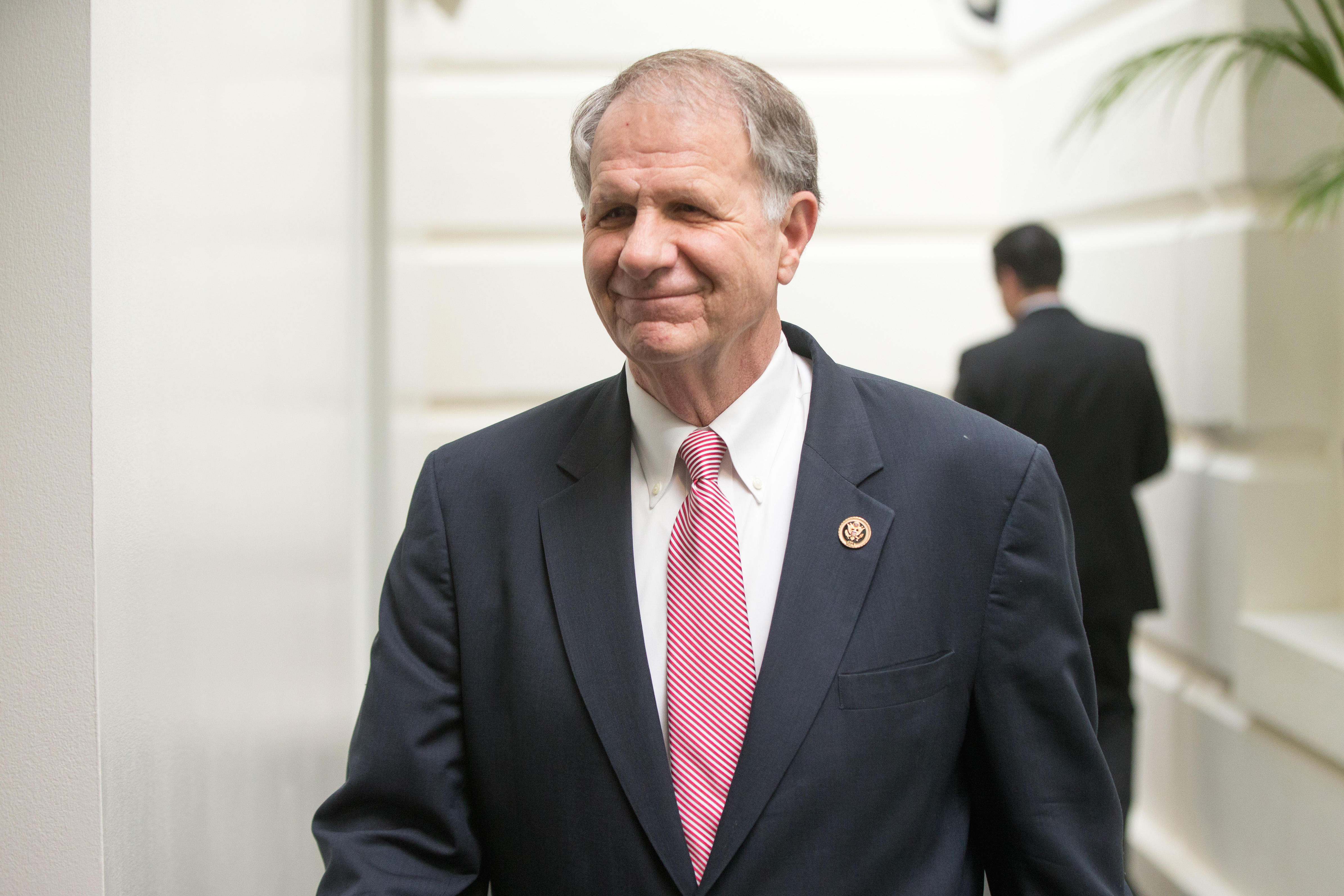 Two more House Republicans announce retirement
Two longtime GOP lawmakers announced their retirements Tuesday from the House of Representatives, adding to the growing list of Republicans electing to leave Capitol Hill under the Trump administration rather than face voters in next year's midterm elections.
Twelve-term Rep. Frank LoBiondo of New Jersey declared in a statement that "our nation is now consumed by increasing political polarization" and "there is no longer middle ground." The 71-year-old became the latest moderate Republican to leave Congress and open up a seat that will be ripe for Democrats to pick up as they fight to retake control of the House next year.
Then, several hours later, seven-term Rep. Ted Poe of Texas, a conservative, announced that he too plans to retire rather than seek re-election to another term next year. Poe, 69, whose district covers parts of Houston and northern suburbs, said in a statement that "Thanks to the lord, I'm in good health, but it's time for the next step." He added that he was looking forward to spending more time with his grandkids.
Poe's district is solidly Republican and would be a struggle for Democrats to win.
With the announcements from LoBiondo and Poe, the list of Republicans who have announced plans to retire rather than seek re-election is now near two dozen, compared to fewer than half-a-dozen Democrats. Although only a handful of the GOP seats opening up are highly competitive for the Democrats, the many retirements nonetheless are adding up to an increasingly rosy scenario for Democrats, who must pick up two dozen seats to win back the House.
LoBiondo said the time is right for him to leave anyway because of term limits on his service on the Intelligence Committee and as chairman of the Transportation Committee's subcommittee on aviation. But he also delivered an indictment of the current political climate.
"As some of my closest colleagues have also come to realize, those of us who came to Congress to change Washington for the better through good governance are now the outliers," LoBiondo wrote. "In legislating, we previously fought against allowing the perfect to become the enemy of the good. Today a vocal and obstinate minority within both parties has hijacked good legislation in pursuit of no legislation."
LoBiondo joins several other House GOP moderates, including Reps. Charlie Dent of Pennsylvania and Ileana Ros-Lehtinen of Florida, who have decided not to seek re-election in next year's midterms. Also Tuesday, Arizona Republicans confirmed that another establishment-friendly House Republican, Rep. Martha McSally, plans to run for Senate for the seat being vacated by GOP Sen. Jeff Flake.
Taken together, the departures of GOP moderates could result in an even more polarized House than exists today. In years past large blocs of moderate Blue Dog Democrats and centrist Republicans could sway outcomes on legislation, but the ranks of the Blue Dogs have already been decimated while the GOP moderates are dwindling fast.
Thanks for reading CBS NEWS.
Create your free account or log in
for more features.