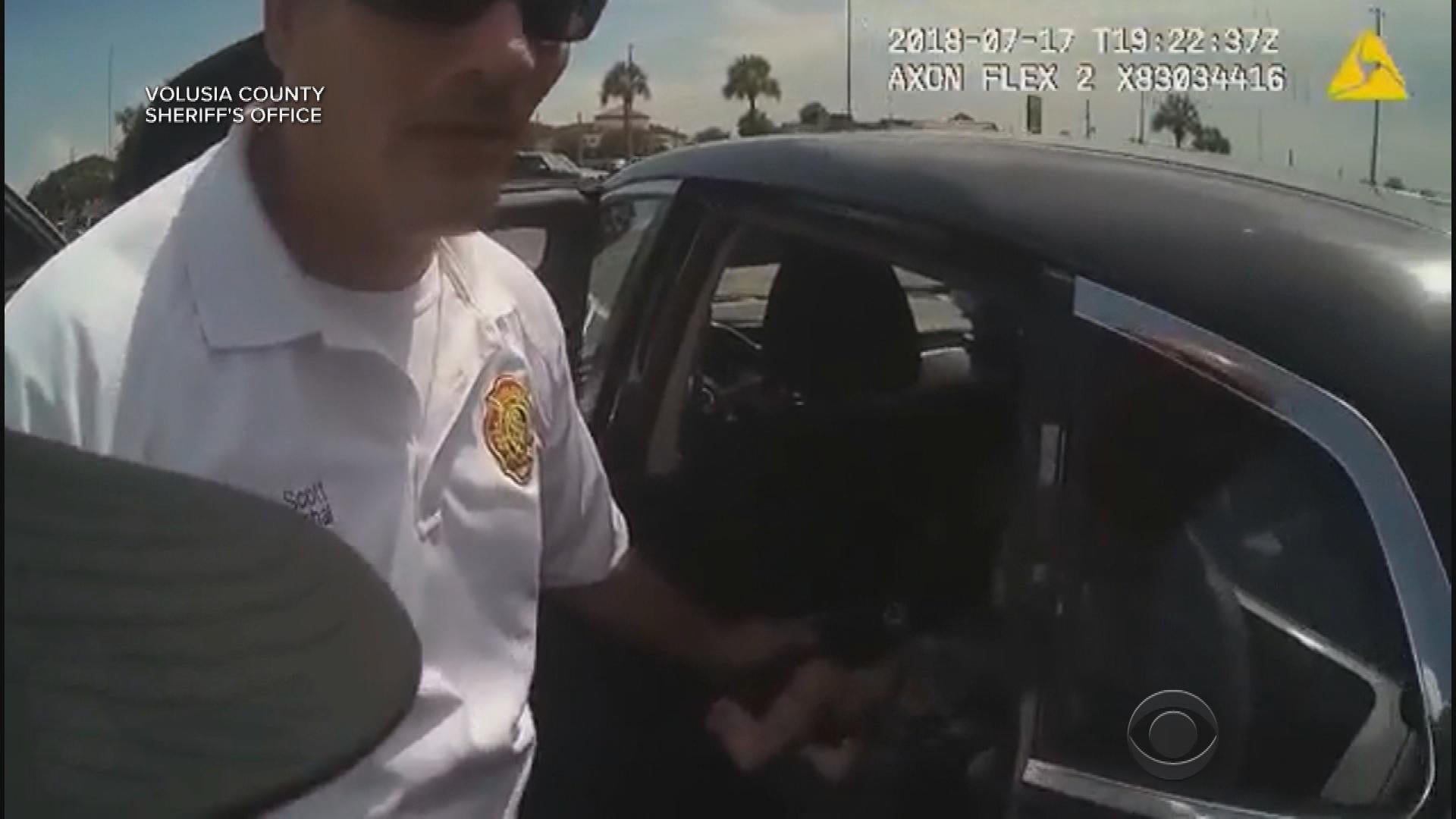 Two deaths and video of a close call bring new attention to kids in hot cars
Children and Texas and Connecticut died from overheating in vehicles Thursday. Those deaths and widely-viewed video of a baby being rescued from inside a hot car in Florida this week is drawing new attention to the problem.
Sheriff's deputies in Volusia county, Florida, received a 911 call from Jessica Kaiser Tuesday after she spotted a child alone in a parked car. The sheriff's office released body cam video of the rescue.
"Jessica Kaiser saw a Nissan Rogue with what they thought was a doll in the back seat," Volusia county sheriff Mike Chitwood said. "Well, that doll turned out to be an 8-month-old child."
The child's mother returned 24 minutes after the call. She told investigators she thought she had dropped her child at her father's house. She is now charged with child neglect.
Susan Auriemma, vice president of the advocacy group KidsAndCars.org, says it's not uncommon for parents to lose track of their kids in the car.
"We've seen scenarios so many times where parents believed they dropped off at daycare," Auriemma said. "And, in fact, they continued straight on to work and the child was left alone in the vehicle the entire day."
The group says 27 children have been killed this year from heatstroke, compared to 43 last year. The national yearly average is 37.
"It's a mistake to think it can't happen to you and not take measures to prevent children from being left alone in a vehicle," Auriemma said.
The Centers for Disease Control says the temperature inside a parked car can rise by 20 degrees after ten minutes in the sun, even with a cracked window.
Police are calling on people to be vigilant and as always, if they see something, say something.
"Had Jessica Kaiser not come out and been observant like that, we would have been discussing a tragedy of an 8-month-old child," Chitwood said.
Thanks for reading CBS NEWS.
Create your free account or log in
for more features.