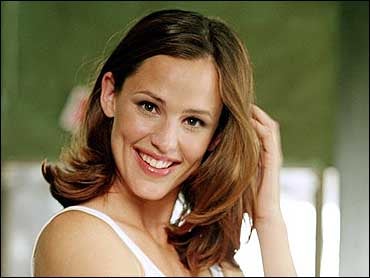 TV Spy To Help CIA Recruit
Jennifer Garner will soon be bait for potential real-life spies.
The CIA announced Thursday it has enlisted the 31-year-old "Alias" star to appear in a recruitment video to be shown at job fairs and college campuses.
On the series she plays secret agent Sydney Bristow, who subdues bad guys with a combination of smoky sexuality and karate kicks. On the CIA video, Garner would provide the introduction and possibly a closing statement, said Chase Brandon, the agency's liaison to the entertainment industry.
Although the world of "Alias," which involves colorful disguises, exotic locales, frequent gunplay and lots of backstabbing and double-dealing, has little to do with the real-world interests of the Central Intelligence Agency, Brandon said the organization would use familiarity with Garner and the show to highlight its own clandestine service.
"Jennifer and the character of Sydney Bristow both reflect a lot of the qualities we look for in new career field officers," he said. "What you have to bring to the table is character traits: honesty, integrity, intelligence, creativity, energy and the ability to think outside the box, an inherent willingness to pit your skills in a risk-taking context for carrying out agency missions and assignments.
"It's nice if you fly planes and speak foreign languages," he added, "but the truth is we can teach most of our clandestine field operatives what they need to know."
Brandon served as a technical adviser to the ABC series in its first season and said the program is popular in the halls of CIA headquarters in Langley, Va.
"She would find an enormous fan base here," he said.

Thanks for reading CBS NEWS.
Create your free account or log in
for more features.