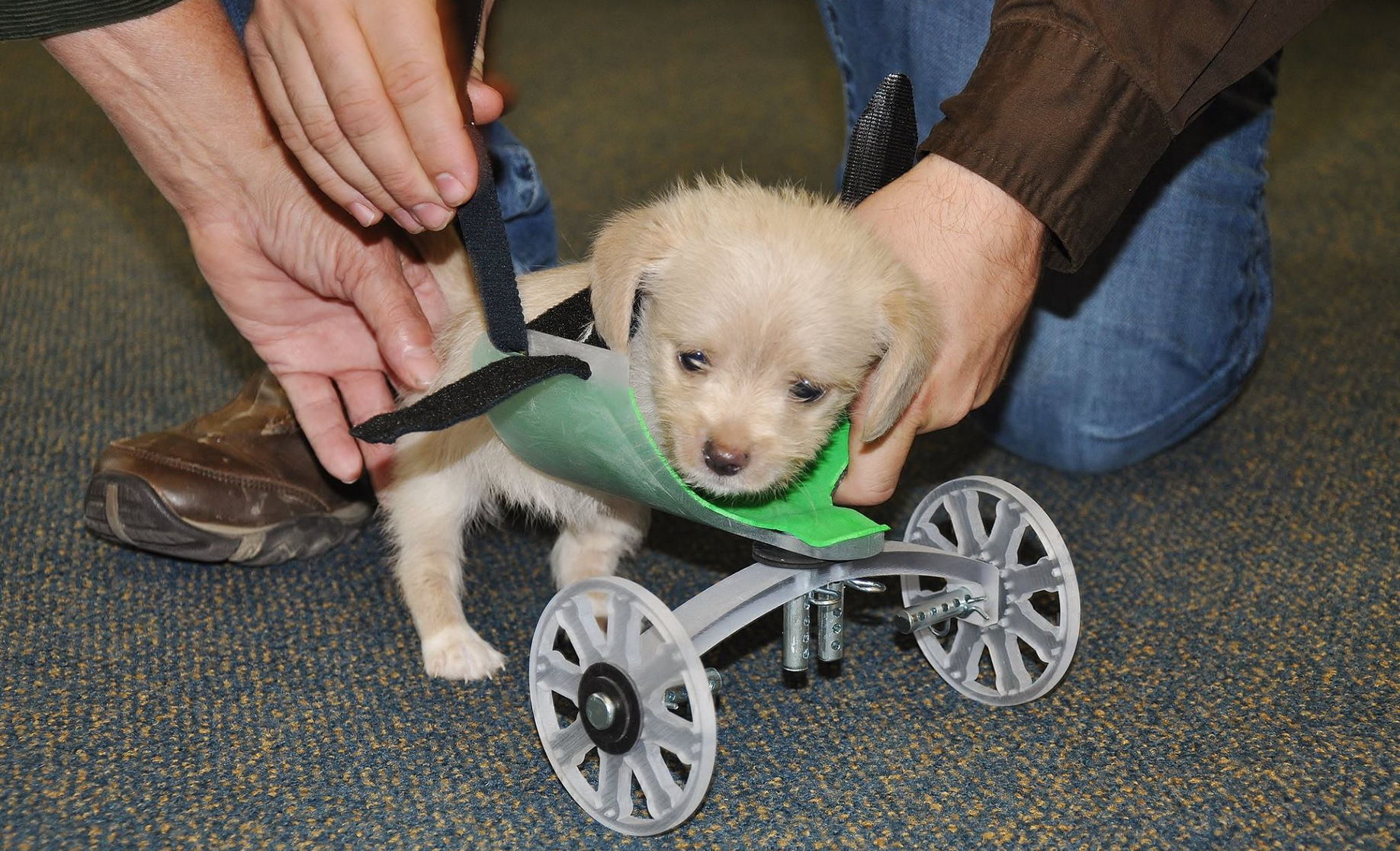 Tumbles the two-legged puppy gets new pair of wheels
ATHENS, Ohio -- A two-legged puppy named Tumbles is living up to his name.
The six-week-old terrier-beagle mix, who was born without front legs, is no stranger to slipping and falling. But with help from a new 3-D printed wheelchair, the pup's tumbling days may be over.
From day one, Tumbles needed special care.
As the runt of the litter, he couldn't compete for his mother's milk; he had to be bottle fed. That's when his family decided to bring him to Ohio animal shelter Friends of the Shelter Dogs.
"He's a little sweetheart and doesn't act as if he has any limitations," Angela Marx, rescue coordinator at Friends of the Shelter Dogs, told CBS News.
"Tumbles was relinquished to us and we placed him with an experienced puppy foster," Marx said. "In the past few weeks he has become strong and is thriving."
After sharing several photos of the two-legged dog on social media, a supporter reached out to the shelter to share a design for a 3-D printed wheelchair.
The Ohio University Innovation Center helped the group create it -- and pledged to help Tumbles for life.
"That means that they will work with us as he grows and needs an altered wheelchair and any other devices they believe will help him," Marx shared.
For now, Tumbles continues to struggle learning to use his new "legs."
"It's going to be a process," Marx said, adding that the dog is not available for adoption at this time. The puppy still has a long road ahead of him, which includes months of physical therapy.
So far, he proves to be a "happy and willing patient."
Thanks for reading CBS NEWS.
Create your free account or log in
for more features.