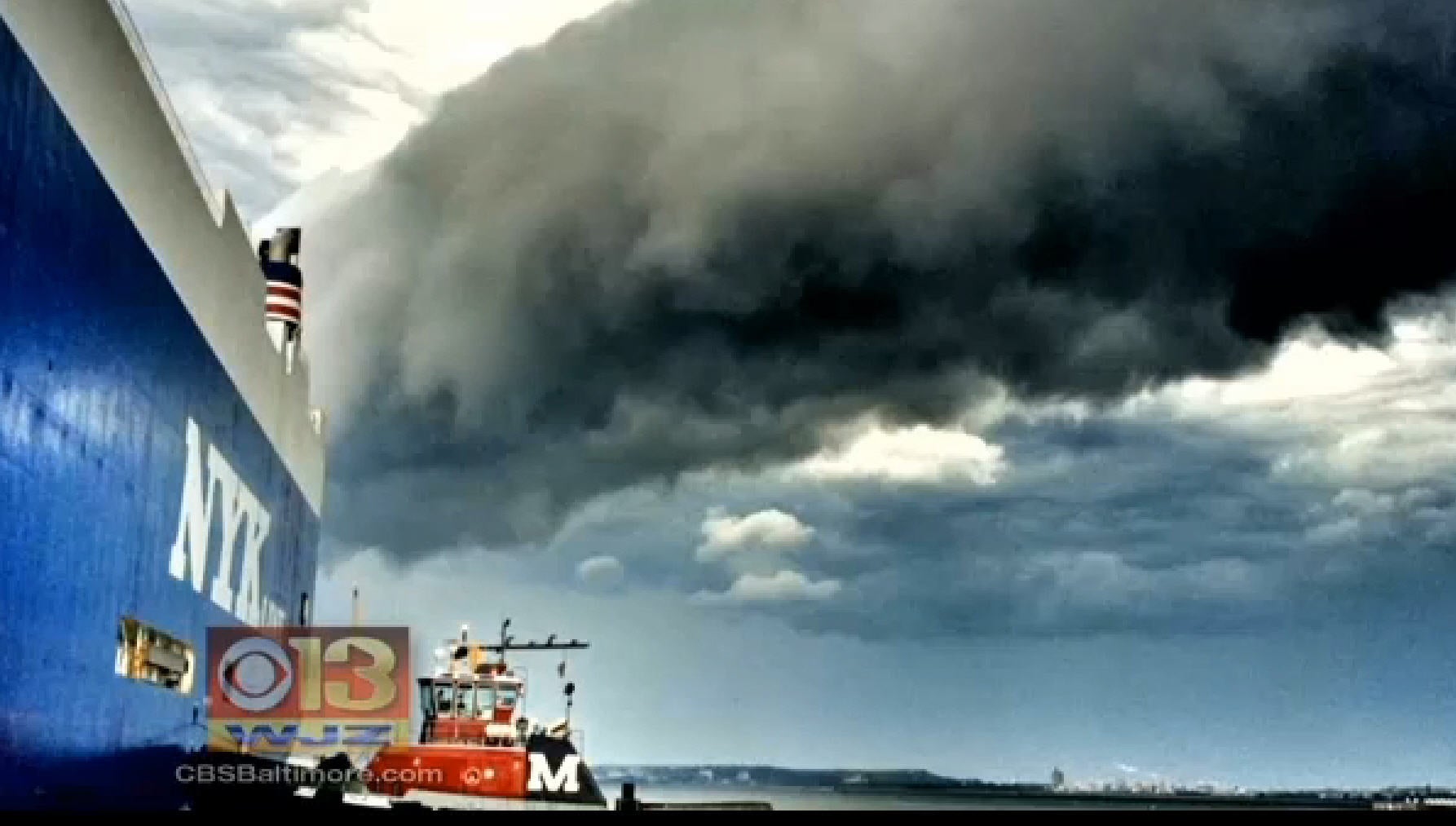 Baltimore tugboat captain captures striking weather with cellphone
Editor's Note: An earlier version of this story incorrectly referred to a weather phenomenon as a "sideways tornado" when in fact it was likely a shelf cloud. CBS News regrets the error.
---
BALTIMORE - He's worked on the water in Baltimore for 30 years, and he's always aware of the weather, but he's never seen anything quite like what he saw recently.
"We get all four different seasons and we get a lot of pictures that yourself and other people can't get because we're out when the bad storms are coming in. Thank God for the smart phones because we get better shots now," said tugboat captain Tony Roman.
It's an unforgettable image captured on a cell phone. Roman took the amazing picture as his tug was leaving the Dundalk Marine Terminal.
"I looked out the window and when I looked at it, it looked like a tornado, but it was sideways. I've never seen anything like it," Roman said.
Roman calls it the sideways tornado, something he's never seen before.
"We get a lot of shots like that but that was a rare shot," Roman said.
However, WJZ meteorologist Chelsea Ingram said that terminology is incorrect.
"What's seen in the picture captured by the tugboat captain is called a shelf cloud, and they are more common than you might think. A shelf cloud is not a tornado but still appears very ominous because of the low-hanging nature of the cloud. Shelf clouds are often seen along the front edge of a thunderstorm or squall line (a narrow line of thunderstorms). Many false tornado reports are associated with shelf clouds."
Roman snapped a storm hovering over the Key Bridge. He's also captured some beautiful sunsets.
"We're always looking for the weather. We kind of see it before anybody else sees it coming in," he said.
Many hours working on the water in Baltimore, from Canton to Dundalk and beyond. Now thanks to his cell phone, a memory for ages.
"It looks like a professional shot, but it's not. I just do it for a hobby when I'm not there, kind of have some memories when I retire," Roman said.
Thanks for reading CBS NEWS.
Create your free account or log in
for more features.