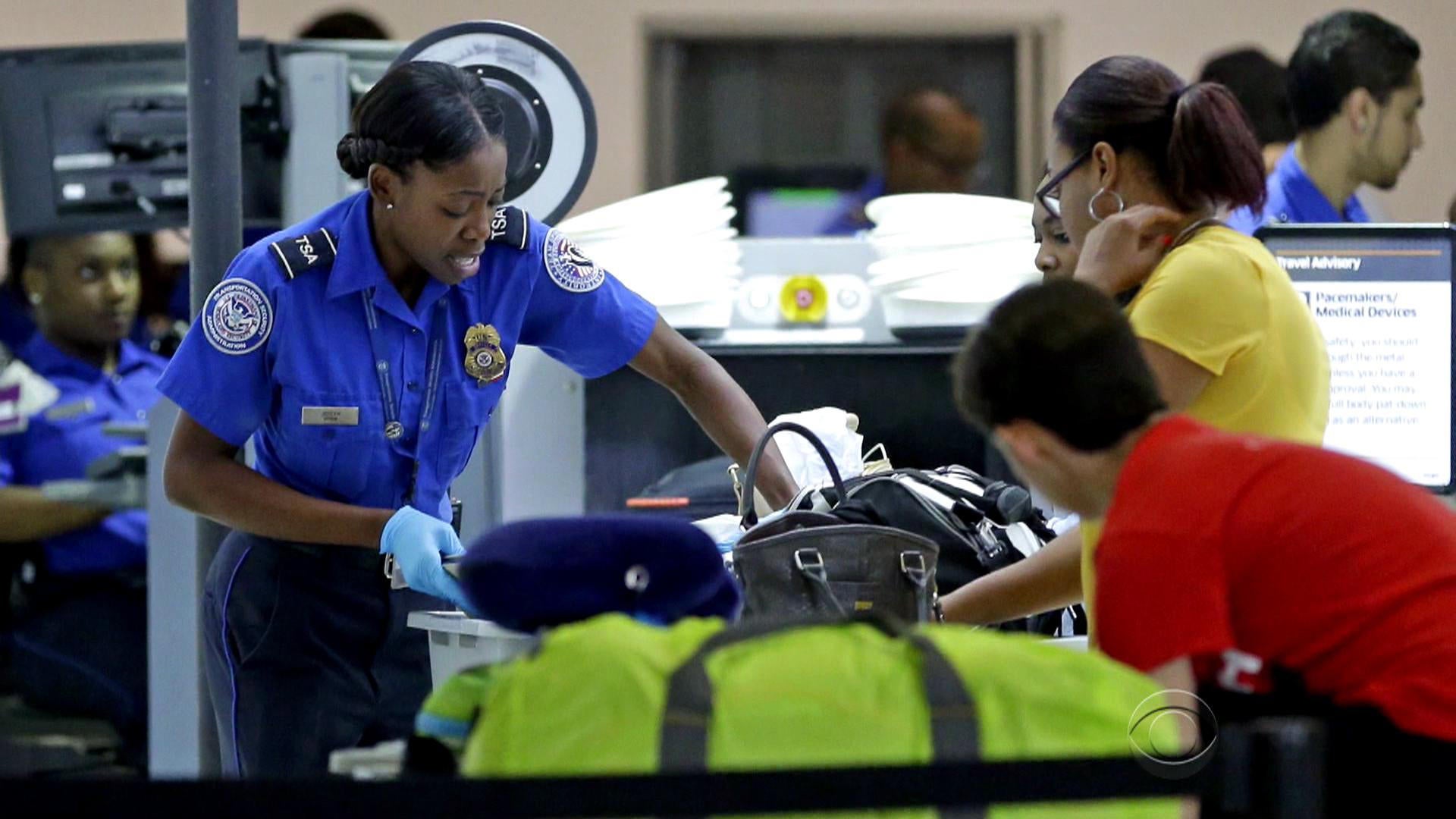 TSA is not dropping security screening at small airports
TSA sources confirm to CBS News' Kris Van Cleave that the agency has no plans to drop security screening at 150 small airports. The proposal, mentioned in a pair of CNN reports, was never under serious consideration -- it was, the sources said, just part of an annual budget exercise that assumed a worst-case scenario for the 2020 budget.
There are no plans to cut security screening at airports that currently have it, according to TSA Administrator David Pekoske. "TSA will not be eliminating passenger screening at any federalized U.S. airport as suggested in recent media reports," he said through a spokesman.
"Reporting on pre-decisional budget exercises is misleading as it doesn't reflect the entire process, and certainly doesn't take into account the dedicated TSA professionals who work tirelessly to assess impact, risk, and feasibility of different scenarios. We remain committed to our mission to protect the Homeland by improving security, safeguarding our transportation system, and ensuring that over 2.5 million airline passengers get to their destinations safely every day."
Reports that the TSA is looking to cut screening at airports has irked TSA leadership, who see the leaks as a partisan sniping by career staffers hoping to make the administration look bad.
Late last week, CNN reported that the TSA was considering ending the security screening of passengers at smaller airports across the country in order to focus security efforts at the largest airports. According to the report, about 150 airports serving planes with 60 seats or fewer were being considered for the plan, a move which would save $115 million a year.
At the time, TSA said no decision had yet been made, adding that any changes "to better allocate limited taxpayer resources" would be preceded by "a risk assessment to ensure the security of the aviation system."
The idea that the government would drop security at smaller airports outraged members of Congress and alarmed aviation-security experts, who fear that it would make these flights targets for terrorist attacks.
Ending screening at smaller airports would reverse a trend of tighter security measures under the Trump administration. Since last year, the TSA has introduced new procedures to help screeners examine laptops and tablets that might contain bombs.
TSA has backed away from controversial plans before. In 2013, the agency dropped a plan to let passengers carry small knives — something that was allowed before 9/11 — after an outcry from the public and flight attendants.
Thanks for reading CBS NEWS.
Create your free account or log in
for more features.