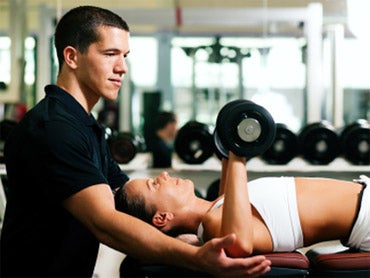 Try Personal Services - on a Budget
If you think having a personal chef, personal assistant, personal trainer or personal shopper is only for the rich and famous -- think again! The Internet is now making many of these decedent services available at affordable prices or completely free.
On "The Early Show on Saturday Morning," Farnoosh Torabi, a personal finance expert and author of "Psych Yourself Rich," shared some websites/services that can simplify your life and handle many of the daily tasks people commonly hire others to do.
Personal Housekeeper
• Average cost for service in the "real world": $300 to $500 a week
• Our Suggestion: Alice.com
• Cost: Free
When a celeb runs low on toilet paper, they can send out a personal assistant to pick some up. And, now, you sort of can too. Alice.com (like alice from "The Brady Bunch") won't make your bead and clean your bathroom, but it will keep track of and organize all your home essentials (everything from groceries to toilet paper to toothpaste), orders them when you're low and delivers to your door. It ships for free directly from the manufacturer offering a major savings that way (20 percentoff compared to other online stores). It's a great way to save on bulk purchases and gas. Alice.com also has an iPhone app so you can tell it what you need when you're on the go.
Personal Chef
• Approx. cost in the "real world": up to $400 a week for 4-5 meals for a family of four, which includes buying food and preparing catered meals
• Our Suggestion: PersonalChefToGo.com
• Cost: $85 for 4 dinners/4 nights/ 4 people (2 adults, 2 kids) -- this is a starting price for the family option
But a site like PersonalChefToGo.com delivers fancy meals to your doorstep, which you can later heat to serve for a fraction of the price. It's like having your own personal nutritionist and chef without the hefty fees. This site offers meals services/plans for just about anyone Busy Singles; Couples on the Go; or their Family Favorites menu. We really liked the family menu and found it to be so affordable. This plan starts at $85 and for that you get dinner for four people (2 adults, 2 kids) for four nights that week. You can also double that option if your family is bigger. Either way this is a great option for families, espescially with working Mom & Dads who want a gourmet home cooked meal to serve up. Shipping is not included in the $85.
Personal Assistant
• Average cost in the "real world": a salary with benefits ($20,000 to $25,000 a year or more)
• Our Suggestion: AskSunday.com
• 2 Plans: Dedicated Assistant & 24/7 Assistance
• Cost: Various, packages begin at $37
• Average cost for service: a salary with benefits
Instead, try AskSunday.com. Personal assistants used to work only for the rich and famous. Not anymore. Sign up at AskSunday.com and have the site's virtual secretaries do tasks for you, like schedule doctor's appointments, set up dinner reservations or give you a wake-up call even if you are on a trip around the world. Sunday has even helped its customers sort through their hectic dating schedules by searching personal ads on Craigslist and canceling unwanted dates.
Personal Trainer
• Average Cost in the "real world": $60/$70 + per hour on average
• Our Suggestion: MyHomePersonalTrainer.com
• Cost: Free
If you want a personal trainer without an expensive hourly fee-try MyHomePersonalTrainer.com, which was a top pick on Good Housekeeping's list of fitness websites. A free basic account gets you access to a diet analyst, workout routines, video exercises, calorie tracker, etc.
Personal Shopper/Stylist
• Average cost for service in the "real world": anywhere from $20 an hour to more than $1,000, depending on expertise & experience
• Our Suggestion: ShopStyle.com
• Cost: Free service
ShopStyle is a fashion search and social shopping site that brings together all your favorite stores and brands in one place. ShopStyle includes over 350 of retailers and many thousands of brands, covering every price point with stores like J. Crew, Nordstrom, and Barneys New York. In addition to simply finding the items now, you can also set Sale Alerts, which will email you when an item you like goes on sale. You can also setup sale alerts for favorite brands (e.g. DVF dress in size 8).ShopStyle also lets you play the stylist. Each user has a stylebook where they can store favorites and create looks combining items from across all our stores into an outfit or trend. The looks created serves as inspiration for other shoppers in the community and can easily be shared with friends, posted to a blog, or included on your Facebook page. Users have created hundreds of thousands of looks on ShopStyle with a vibrant community of fashionistas rating, commenting, and shopping from these looks and stylebooks.

Thanks for reading CBS NEWS.
Create your free account or log in
for more features.