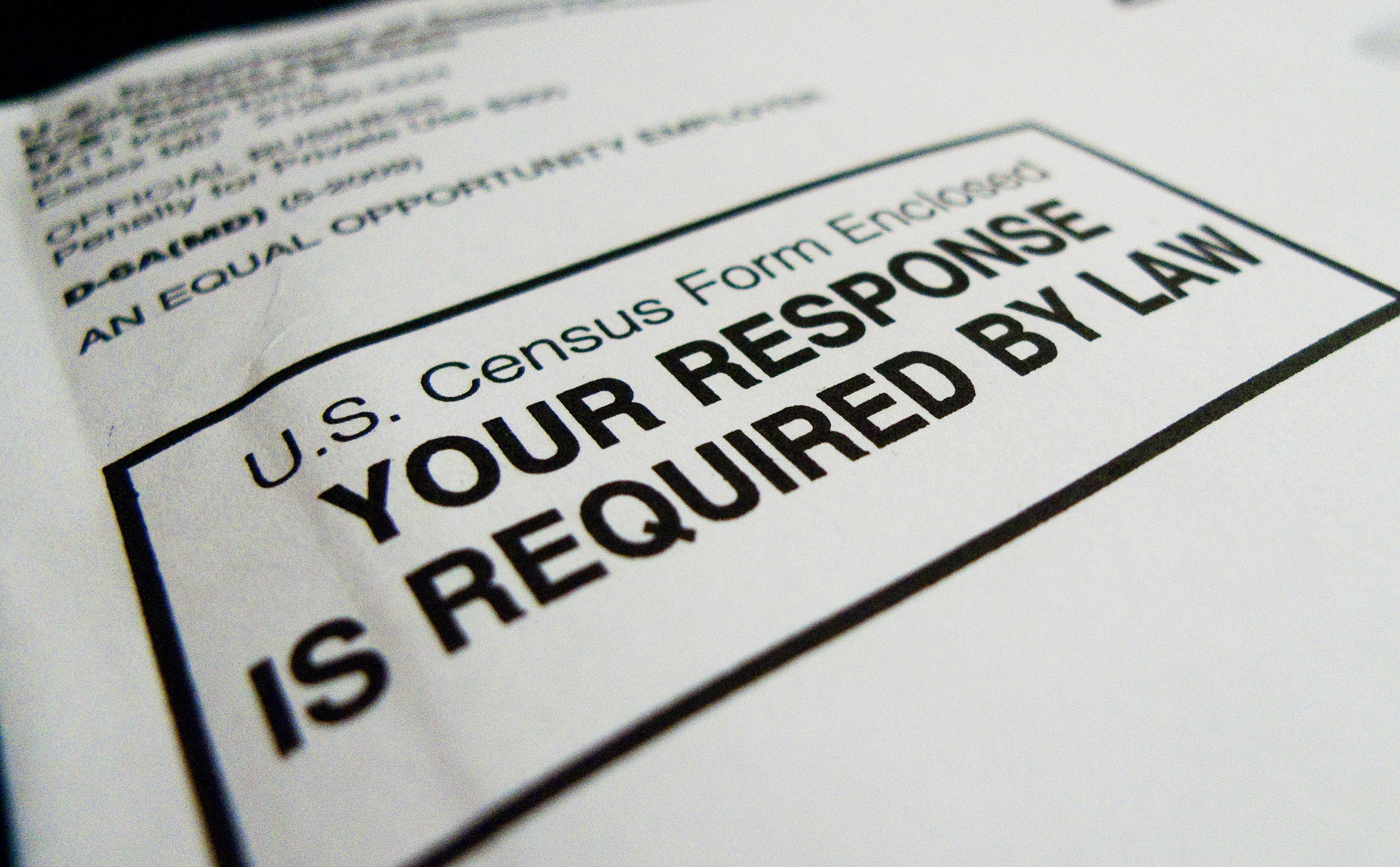 Trump's pick to help run 2020 Census no longer under consideration
The Trump administration's pick for a key position overseeing the 2020 Census is out, the Commerce Department confirmed Monday, as civil rights groups applauded the decision.
A Commerce Department spokesman said political scientist Thomas Brunell was no longer under consideration for deputy director of the Census Bureau but provided no further details.
His selection had drawn criticism from Democrats and civil rights groups citing his lack of administrative experience and past support of Republican-led efforts to redraw congressional districts later determined to be excessively partisan. He authored the 2008 book, "Redistricting and Representation: Why Competitive Elections are Bad for America," which argued partisan districts allow for better representation.
"Someone who doesn't seem to believe in democracy shouldn't be allowed anywhere near the federal agency that is at the heart of our democratic system," Democratic Rep. Carolyn B. Maloney, co-chair of the Congressional Census Caucus, said in November when word of Brunell's selection first surfaced.
The census, a constitutional requirement, determines how many seats in Congress each state receives and how hundreds of billions of tax dollars are distributed.
Documents obtained by The Protect Democracy Project show Brunell had been slated to begin work as the deputy director of the Census Bureau last fall but his start was delayed for unknown reasons. The position is the chief operational officer of the Census Bureau. The most recent permanent deputy director had spent the majority of her career at the Census Bureau, which is part of the Commerce Department.
Brunell did not immediately respond to requests for comment. Emails to White House staff seeking more information were not immediately returned.
Representatives of civil rights and other advocacy groups said they were pleased that Brunell would not be serving in the position and urged administration officials to keep the position nonpartisan.
"Brunell was woefully unqualified for this role and brought with him a record that raised grave concerns about his ability to ensure a full and accurate census count," said Kristen Clarke, executive director of The Lawyers Committee for Civil Rights Under Law.
Stephen Spaulding, chief strategist for Common Cause, said the process must be depoliticized.
"We need someone who is qualified and experienced and who is willing to work on the 2020 Census in a nonpartisan sense so that everybody can count," Spaulding said.
Meanwhile, concerns over the 2020 Census continue. Last year, the Trump administration said billions more dollars would be needed to ensure a fair and accurate count. And the Government Accountability Office has warned that key vacancies for director and deputy director of the Census Bureau have hampered preparedness for the 2020 Census.WEB: Pick to help run 2020 Census no longer under consideration
Thanks for reading CBS NEWS.
Create your free account or log in
for more features.