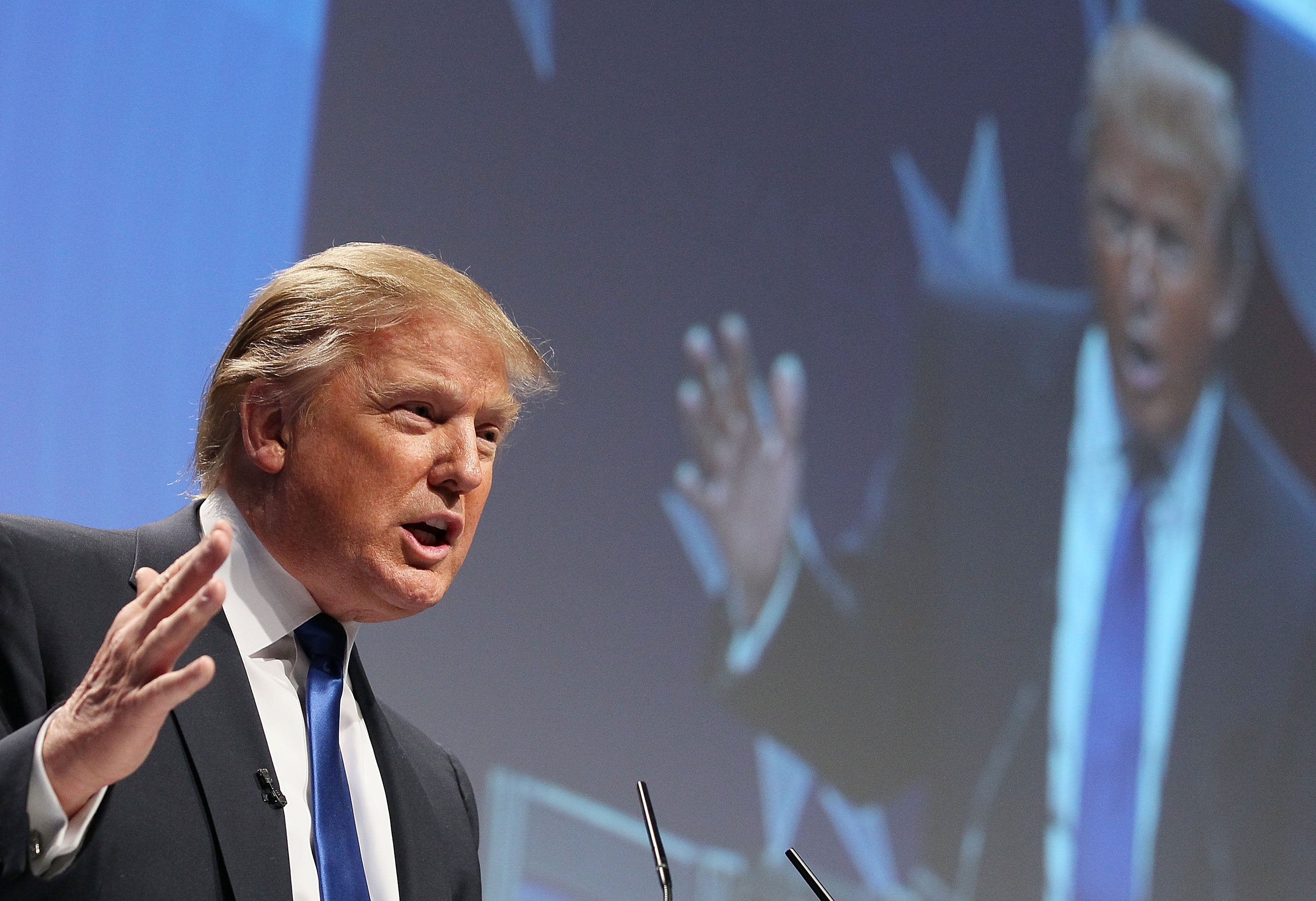 Trump's business success claims questioned
There is at least one thing that is unassailably true about Donald Trump: He's great at getting attention.
As Trump publicly flirts with a GOP presidential bid, his public claims have even drawn the close attention of the news division for the network that carries his hit "Celebrity Apprentice" TV show, NBC.
NBC correspondent Michael Isikoff looked into Trump, Inc., the Donald's sprawling business empire, and found that his claims of great business success aren't always true.
Trump hotels and casinos in Atlantic City have filed for bankruptcy protection three times. While Trump blamed market forces, he has long been chairman of the board for the casino businesses.
In his defense, Trump said he "didn't run the company." Isikoff then asked why he was paid $2 million per year to chair the board of that business. Trump replied: "Excuse me. Because I'm a genius, okay."
Trump said many different businesses license the use of his name, but he's not directly involved in their operations.
Casinos have not been the only weakness in the Trump empire. There have been many high profile bankruptcy filings, bad real estate deals, and a trail of ongoing lawsuits accusing him of bad business practices.
Another questionable move was "Trump University," an online, for-profit business education firm. The attorney general in Texas ordered him to stop using the word "university" in its title. Trump said his company was unaware of restrictions on the use of that word.
Isikoff also said he asked Trump if he thought the state of Hawaii was lying in regards to Obama being born there, and he did not answer the question.
In summation of his experiences that qualify him to be President of the United States, Trump told Isikoff: "My successes...have been vast. I don't even view myself as having failures, and I certainly learned from things that don't work out as well."
See also:
What has Trump's presidential flirtation meant for "The Apprentice" ratings?
Donald Trump's Celebrity Politician show
Thanks for reading CBS NEWS.
Create your free account or log in
for more features.