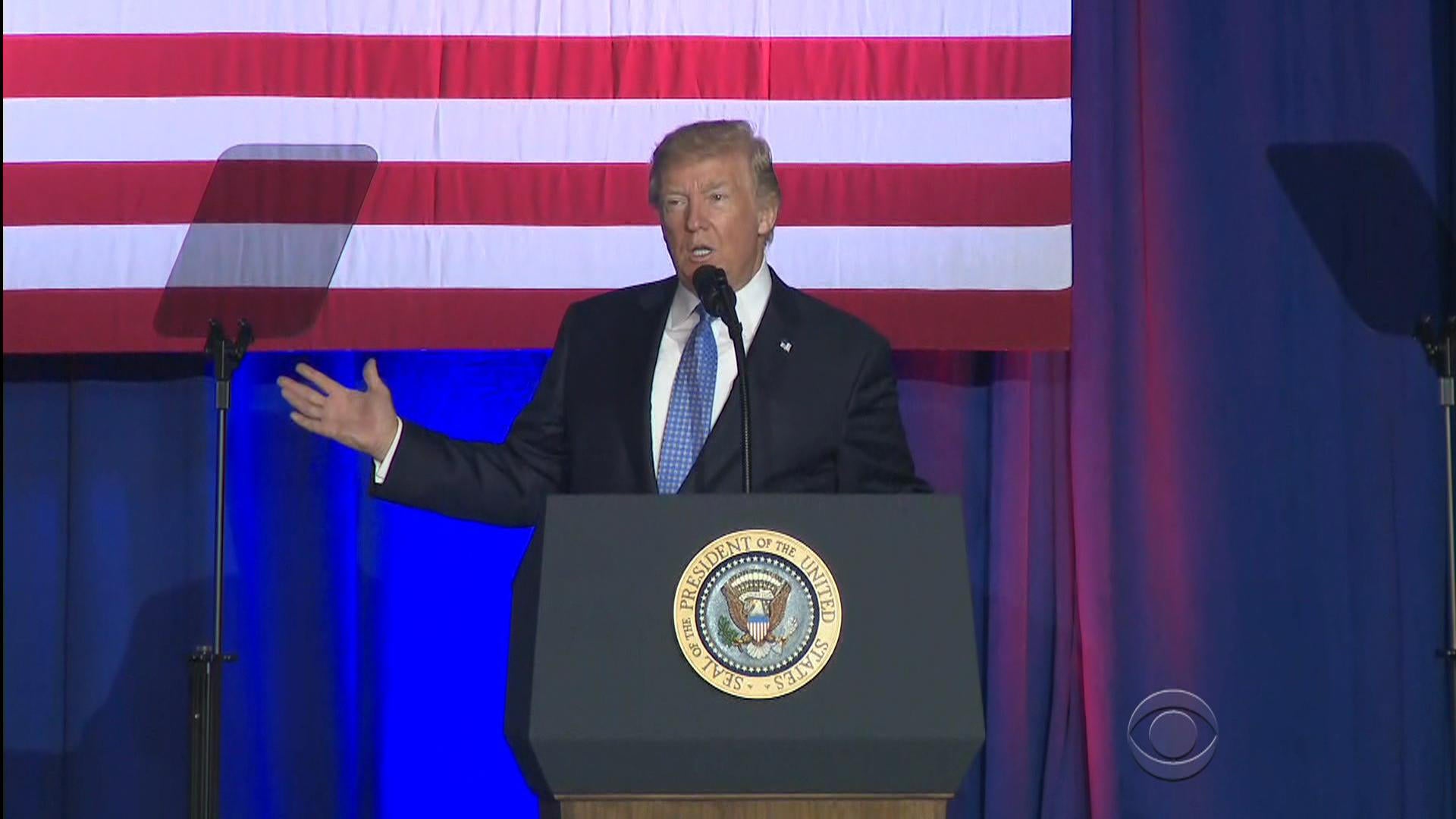 Start of autumn has not been kind to the president
The start of autumn has not been kind to the president.
On Friday, President Trump may well have sensed that a bad stretch was about to unfold. He acknowledged during a rally in Alabama that it might have been a "mistake" to back Luther Strange, who ultimately lost to Roy Moore Tuesday in the state's Republican Senate primary.
Actually, backing the loser in the primary wasn't an isolated setback. His decision to pick a fight out of nowhere with NFL players kneeling in protest during the national anthem resulted in more gridiron genuflections on Sunday.
Yet, the president appeared to relish the fight.
In one of 25 tweets on the NFL, he wrote that booing fans had shown "great anger" toward the players.
By Monday, five days after Hurricane Maria obliterated Puerto Rico, he was still tweeting about the NFL while insisting it did not preoccupy him.
When he did turn to Puerto Rico, he lamented its old electrical grid and the billions it owes to Wall Street. Amid stories of deprivation, he said the U.S. relief effort was getting great reviews.
And despite difficult geography, Mr. Trump said, "This is an island sitting in the middle of an ocean. And it's a big ocean. It's a very big ocean. You can't just drive your trucks there from other states. And the governor there said we're doing a great job."
On Wednesday, after the latest congressional failure to repeal Obamacare, the president informed the crowd in Indiana that repeal could actually have passed.
In fact, the repeal effort never had the votes to pass. And yet, he tweeted Wednesday morning, "Virtually no President has accomplished what we have accomplished in the first 9 months."
A new poll from Quinnipiac University begs to differ. It found 57 percent of voters disapprove of his handling of the job, 56 percent find him unfit to serve and 51 percent say they're embarrassed to have him as president.
Thanks for reading CBS NEWS.
Create your free account or log in
for more features.