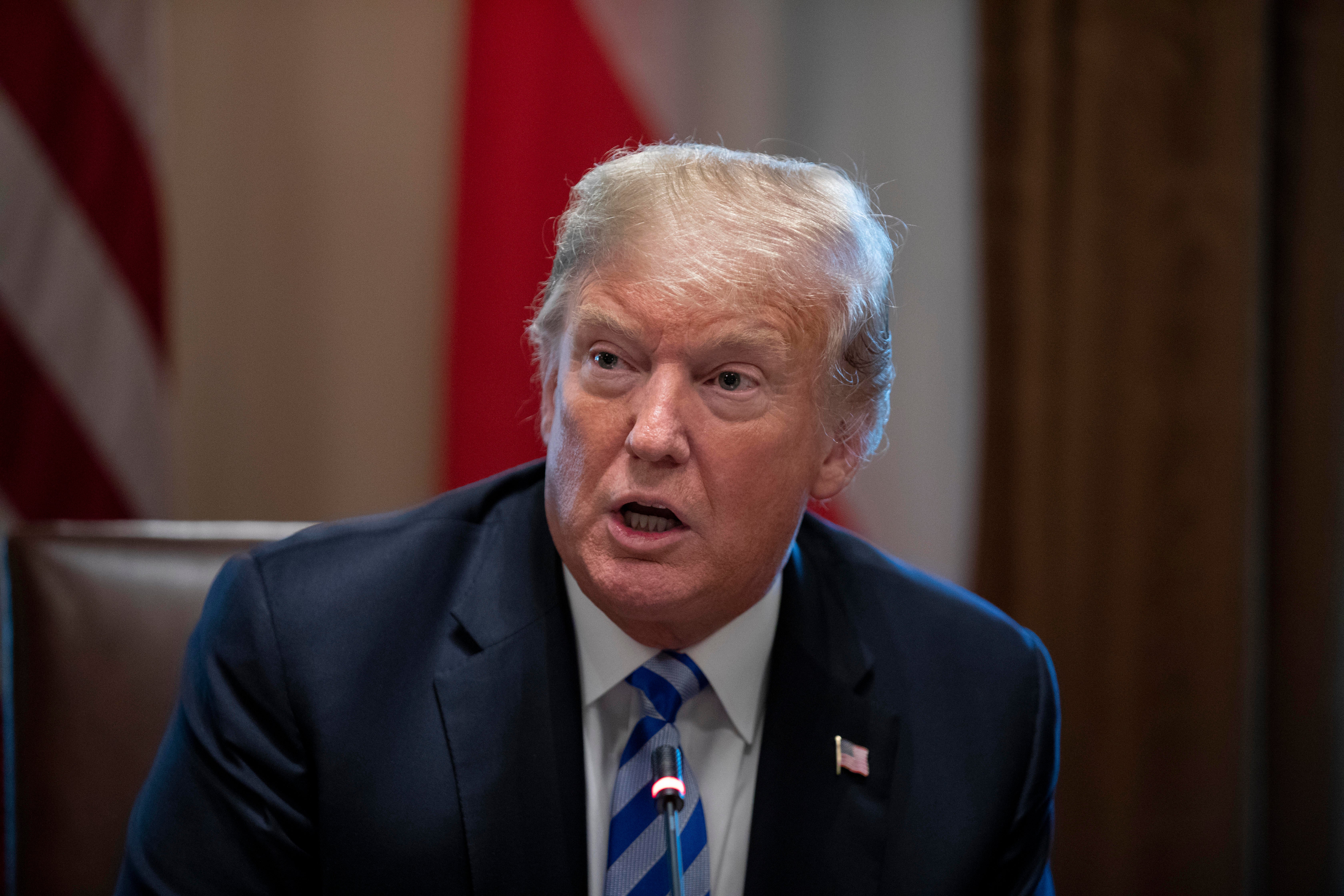 Trump signs executive order to sanction foreign meddlers in U.S. elections
President Trump signed an executive order Wednesday to impose sanctions on individuals and entities that meddle in U.S. elections, Director of National Intelligence Dan Coats and National Security Adviser John Bolton announced in a conference call with reporters.
The executive order applies to anyone who authorizes, directs or sponsors such meddling. That means the sanctions could be placed on an individual, entity, company, or country. Mr. Trump has been criticized for his response to Russian meddling in the 2016 presidential election, and the intelligence community believes Russia is continuing to attempt to interfere as the November midterms quickly approach.
CBS News confirmed Tuesday that the White House was preparing the executive order. At the time, sources told CBS News Tuesday the executive order does not mention Russia by name. It depends on implementation and is structured a bit like the DETER bill (Defending Elections from Threats by Establishing Redlines Act of 2018) which was introduced by the Senators Marco Rubio, R-Florida, and Chris Van Hollen, D-Maryland, earlier this year.
The administration described their action today as a broad effort — aimed at curtailing all types of interference, from a number of countries. Coats said there are "signs" of election meddling not just from Russia, but from China, Iran and North Korea.
"It is more than Russia here that we are looking at," Coats said.
Under the order, the government would punish intelligence community findings of foreign interference in U.S. elections with the penalty of blocking asset provisions of culprits, as well as the threat of more penalties. When asked about stronger automatic sanctions the White House noted that it is important to "be able to be flexible" and not be bound by decisions that "may seem like a good idea at the time."
Critics worry that today's action is not bold enough to prevent interference. The authors of the DETER act, Sens. Marco Rubio, R-Fla., and Chris Van Hollen, D-Md., urged the administration to take a more forceful approach.
"Today's announcement by the administration recognizes the threat, but does not go far enough to address it," they wrote in a joint statement. "The United States can and must do more. Mandatory sanctions on anyone who attacks our electoral systems serve as the best deterrent, which is the central tenet of the bipartisan DETER Act."
Senate Intelligence Committee Vice Chairman Mark Warner called the president's move "insufficient."
"If we are going to actually deter Russia and others from interfering in our elections in the future, we need to spell out strong, clear consequences, without ambiguity. We remain woefully underprepared to secure the upcoming elections, and an executive order is simply no substitute for congressional action, such as the strong measures included in the bipartisan DETER Act," Warner said in a statement.
The Trump administration says they are prepared to speak with members of Congress who have ideas on trying to achieve the same objective: deterring election interference. But Bolton said one never knows how long legislation could take.
Thanks for reading CBS NEWS.
Create your free account or log in
for more features.