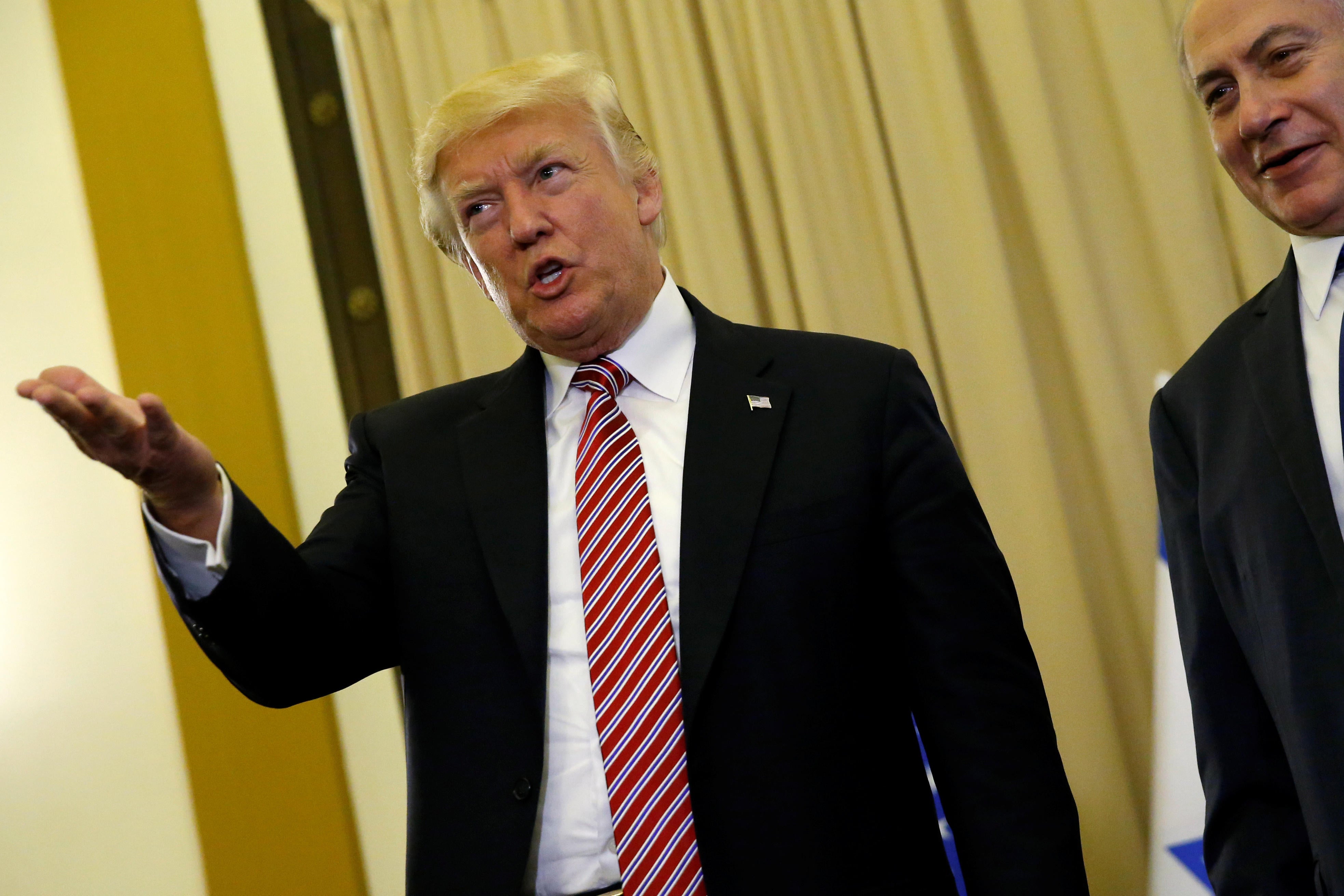 Trump says "I never mentioned the word or name Israel" to Russians
During a meeting with Israeli Prime Minister Benjamin Netanyahu, President Trump brought up his revelation of Israeli-provided highly classified information to Russian officials when he met with them two weeks ago.
As a photo-op with Mr. Trump was ending, Netanyahu praised the intelligence cooperation between Israel and the U.S. as "terrific."
This prompted Mr. Trump to say to the pool reporters, "Just so you understand, I never mentioned the word or the name Israel. Never mentioned it during that conversation. They were all saying I did. So you had another story wrong. Never mentioned the word 'Israel.'"
Last week, the Washington Post reported that Mr. Trump had divulged classified material to Russia during his meeting with the Russian foreign minister and envoy. Subsequent reports noted that the information the president revealed came from Israel. It has not been reported -- as Mr. Trump suggested -- that he had mentioned Israel to Russia in relation to his claims, though.
The president also lambasted the nuclear deal reached between the U.S. and Iran under the Obama administration.
"Iran should be very grateful to the United States because Iran negotiated a fantastic deal with the previous administration - a deal that is unbelievable from any standpoint," he said.
The president also said evidence of Iranian interference -- soldiers, money, weapons -- is visible throughout the Middle East. For his part, the president promised Iran would never have a nuclear weapon.
CBS News' Arden Farhi contributed to this report
Thanks for reading CBS NEWS.
Create your free account or log in
for more features.