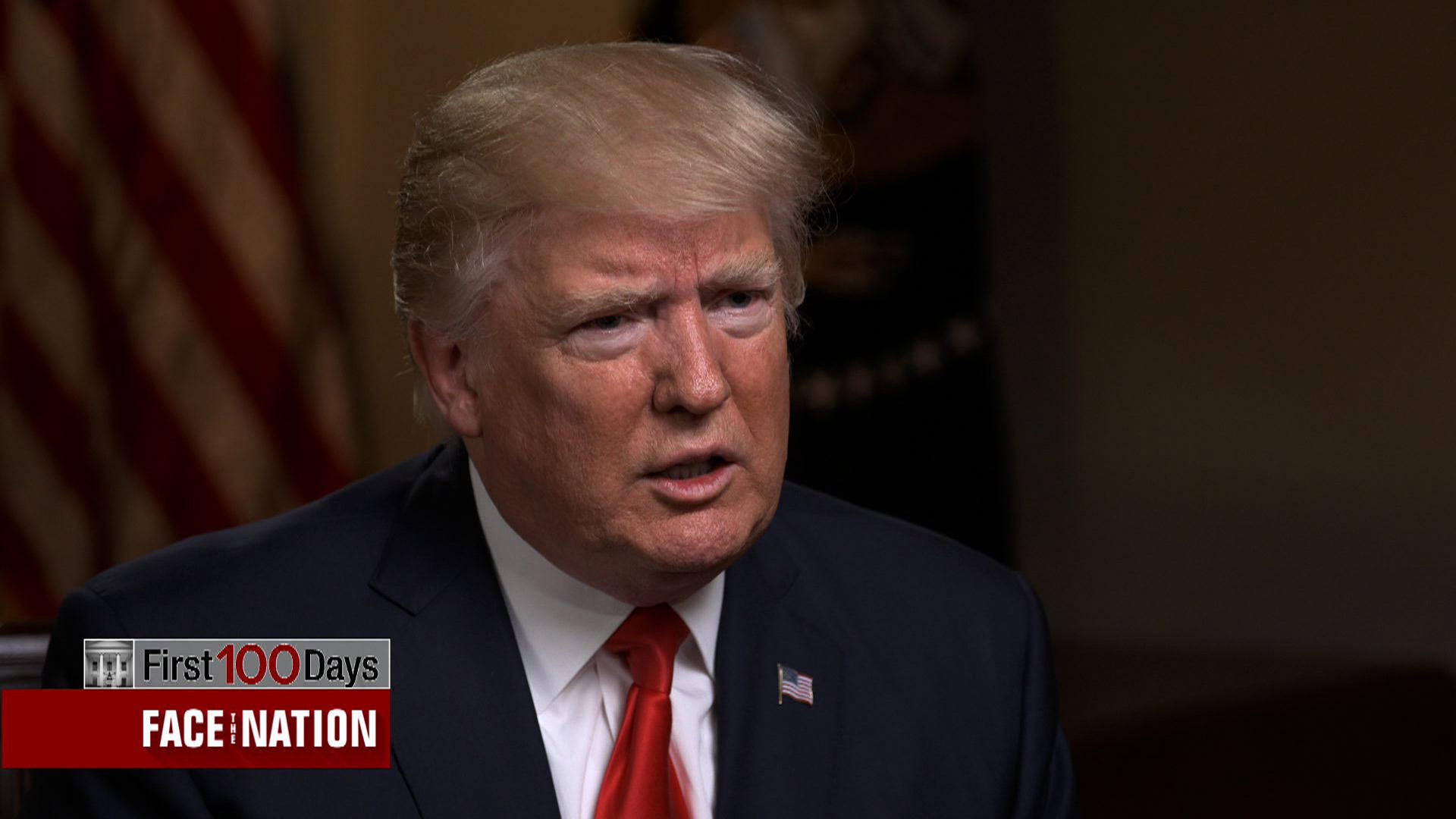 Trump says his administration is targeting carried interest loophole in tax reform
President Trump said in a new interview that the administration will target the carried interest tax loophole, which allows some financial managers to lower their tax rates.
"It's out. Done," Mr. Trump said in a wide-ranging interview on CBS's "Face the Nation."
Asked if he's going to take it out, the president said, "Sure. It's gone. You know, we wanted to show a very simple formula, so we didn't want to put everything in. But carried interest is gone. Even [Commerce Secretary] Wilbur [Ross], probably not too happy about losing carried interest, being one of the great tycoons on Wall Street. But look, carried interest was great for me too. But carried interest was unfair, and it's gone."
Congress might need to approve of such a move before it's implemented. White House chief of staff Reince Priebus also addressed carried interest on Monday.
"I think you're probably going to see that. I think that's the president's position, as I said yesterday, I think that the loan's going to get popped sooner rather than later," Priebus said during a special broadcast of "CBS This Morning," live from the White House.
Asked if the carried interest loophole will be removed, Priebus said, "If it's up to the president, it'll be gone." Priebus also expressed confidence that Congress would overhaul the tax system by the end of 2017.
"I think we'll have tax reform by the end of the year, yeah," Priebus told CBS. "I think that's the goal and I expect that to happen." The White House rolled out President Trump's plan to overhaul the tax system last week.
Priebus also addressed the criticism that Mr. Trump has changed his positions, arguing that the president's positions "are the same" but that they're causing others to change their rhetoric and their positions.
"His positions are the same and his positions are causing other people to change," he said.
Asked if he could imagine a scenario in which the president would sit face-to-face with North Korean leader Kim Jong-Un, Priebus said he doubted that would ever happen.
"Not right now, I can't," he said, adding that North Korea needs to be willing to disarm its missiles and give up its drive for nuclear capability. "Probably not...I don't see that happening. We're going to need a lot of cooperation among the region and our leaders around the world in order to get this person under control."
Thanks for reading CBS NEWS.
Create your free account or log in
for more features.