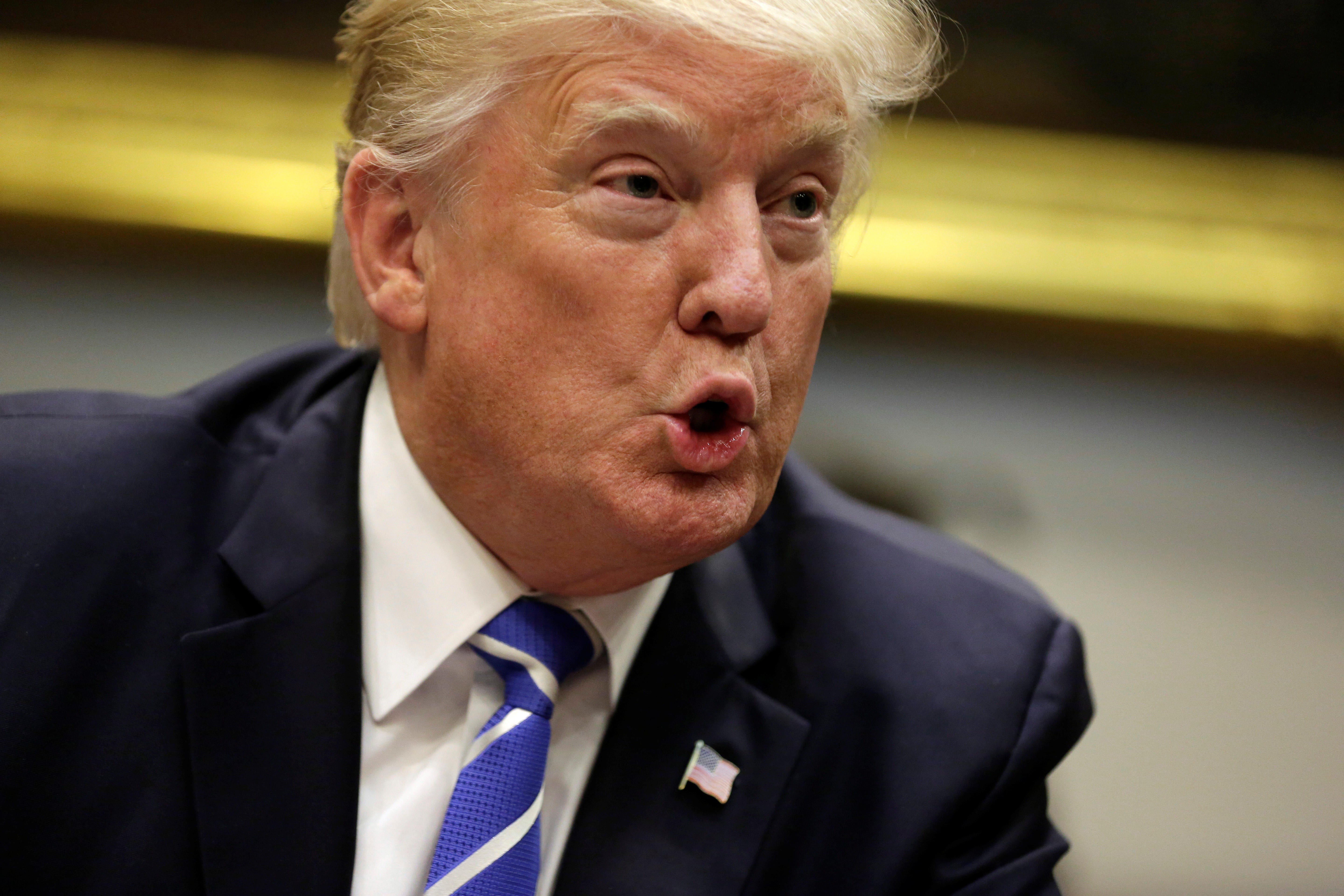 Trump says he's open to eliminating the debt ceiling entirely
President Trump on Thursday indicated that he would be open to eliminating the debt ceiling entirely, after siding with Democrats over his own party on a debt limit extension deal Wednesday.
Mr. Trump, asked in a meeting with cabinet officials if he was open to eliminating the debt limit completely, said there are many "good reasons" to do that.
"It could be discussed," the president said, according to the White House press pool. "There are a lot of good reasons to do that."
The debt ceiling is a cap Congress sets on how much debt the U.S. Treasury can issue, determining how much money the federal government can borrow.
The president's remarks come a day after he stunned GOP leadership and even his own White House staff by making a spontaneous deal with Senate Minority Leader Chuck Schumer and House Minority Leader Nancy Pelosi to extend the debt limit for three months instead of 18, like Republicans had wanted, CBS News Chief White House Correspondent Major Garrett has reported.
But Mr. Trump's latest comments toying with the idea of eliminating the debt ceiling entirely clash with earlier statements he has made attacking Congress and former President Barack Obama for extending the debt limit instead of curbing spending.
In July 2011, Mr. Trump said Congress' problem is spending, not revenue, and the debt limit shouldn't be raised until Obama-era spending is "contained."
In December 2011, Mr. Trump tweeted that Obama was "destroying" the country by requesting to raise the debt limit.
Congress must raise the debt ceiling by September 30.
Thanks for reading CBS NEWS.
Create your free account or log in
for more features.