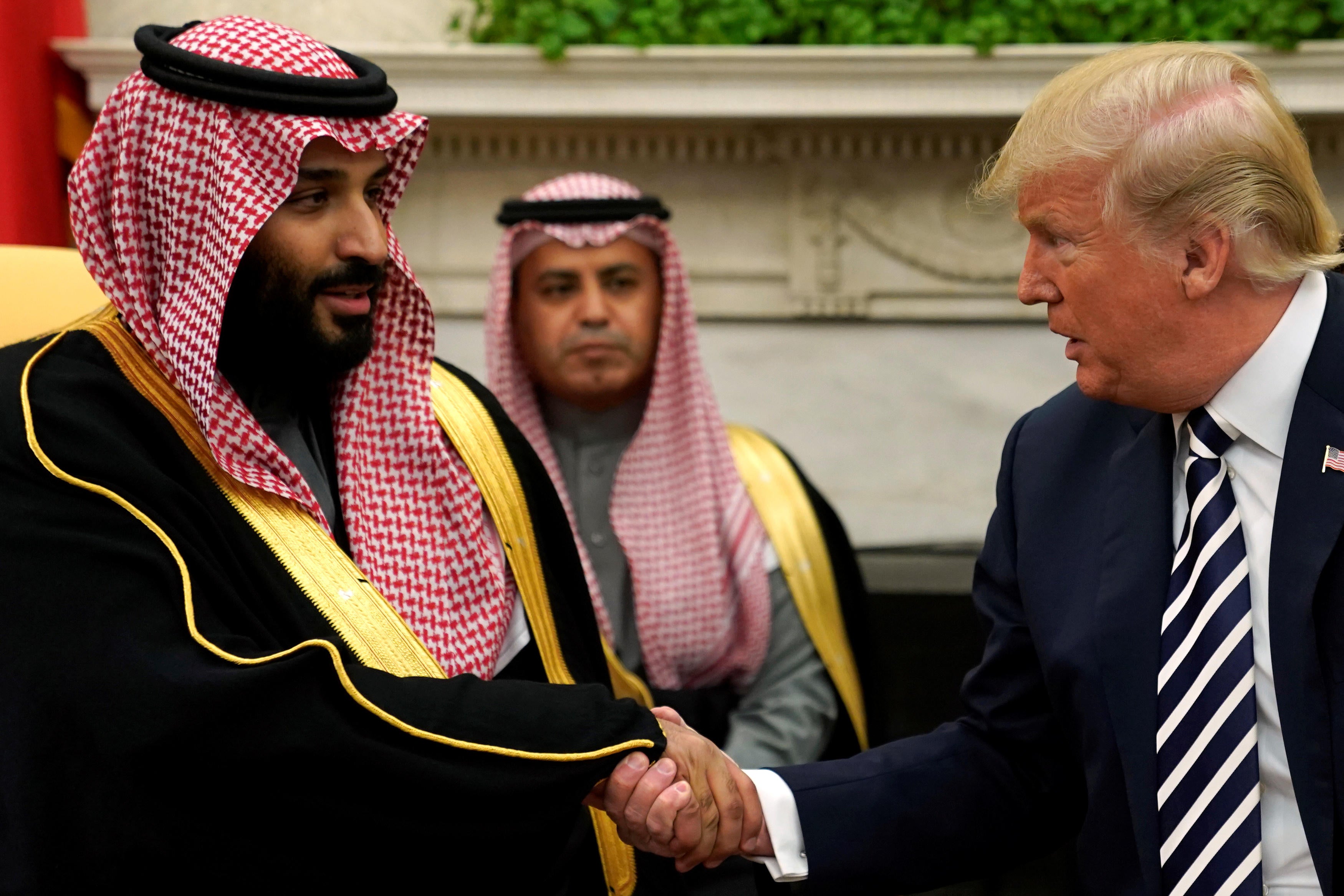 Trump suggests possible meeting with Putin in "not-too-distant future"
President Trump said Tuesday that he could be meeting soon with Russian President Vladimir Putin to "discuss the arms race." He had called Putin to congratulate him on his victory in Russia's presidential election.
"We will probably get together in the not-too-distant future so that we can discuss arms, we can discuss the arms race," said Mr. Trump.
He said the arms race is "getting out of control but we will never allow anybody to have anything close to what we have." He added that the two leaders would also plan to discuss Ukraine, Syria and North Korea.
Mr. Trump's remarks came during a visit from Saudi Crown Prince Mohammed bin Salman. During their meeting, the two discussed the Iran nuclear deal, and the president criticized Iran but did not say whether the U.S. would remain part of the deal.
"We're going to see what happens, the Iran deal is coming up. You're going to see what I do. but Iran has not been treating that part of the world well, said Mr. Trump.
When the crown prince was asked if the president should pull out of the deal, he smiled and replied, "We will talk about that today."
The crown prince most recently sat down with CBS News' Norah O'Donnell for his first U.S. television interview on "60 Minutes," where he promised that should Iran produce a nuclear bomb, the Saudis would respond in kind.
"Saudi Arabia does not want to acquire any nuclear bomb, but without a doubt if Iran developed a nuclear bomb, we will follow suit as soon as possible," he told O'Donnell.
The crown prince will also meet separately with other U.S. officials, including the secretaries of defense, treasury and commerce, the CIA chief and Republican and Democratic congressional leaders as part of his tour of the U.S.
Salman is also joining Mr. Trump's son-in-law Jared Kushner, Jason Greenblatt, and Michael Bell for working dinner to discuss the Middle East peace process, according to the Saudi Embassy.
Thanks for reading CBS NEWS.
Create your free account or log in
for more features.