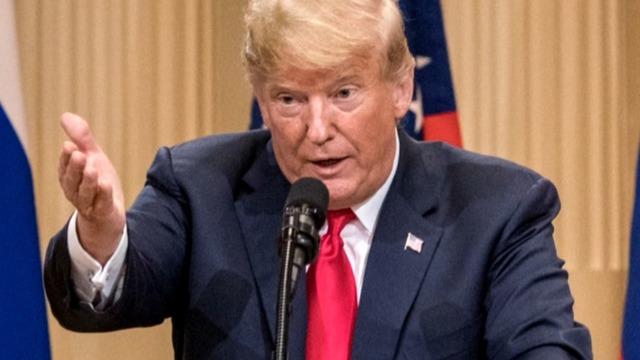 Ex-CIA deputy director: Senior intelligence officials should consider resigning after Trump comments
Former CIA deputy director Michael Morell said following President Trump's comments during a joint news conference with Vladimir Putin that he would advise senior officials in the intelligence community to consider resignation. During the news conference, Mr. Trump appeared to accept the Russian president's claim that Russia didn't meddle in the 2016 election over his own intelligence community's conclusion that the country did just that.
"I do think that senior officials in the intelligence community need to ask themselves whether they can continue to serve this president and represent the men and women of the intelligence community in a way that is positive," Morell said. "I'm deeply concerned about that."
Speaking with "CBS This Morning," Morell said the relationship between President Trump and the intelligence community has been rocky since Mr. Trump took office, but that it had improved over time.
"You'll remember in the early days, the relationship was bad, the morale was bad. The president called his intelligence community Nazis," Morell said. "People were considering resigning. But over time, that relationship got better, in large part because the intelligence community got access to the Oval Office on almost a daily basis."
Morell said that goodwill was undone by the president's comments.
"Yesterday was a blow to that morale," Morell said. "It was a blow to that relationship."
Thanks for reading CBS NEWS.
Create your free account or log in
for more features.