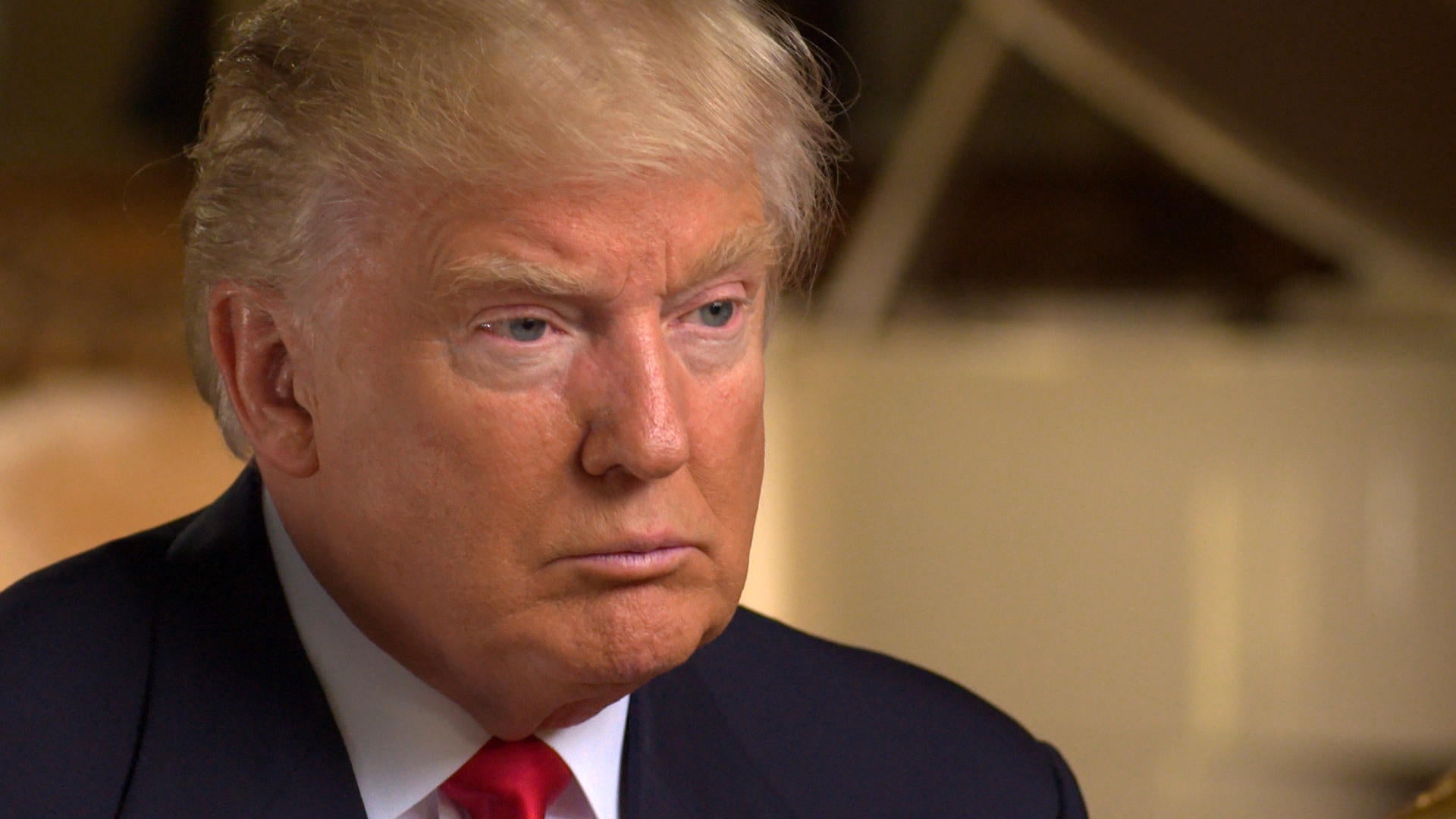 Trump talks to "60 Minutes" about same-sex marriage, abortion and the Supreme Court
President-elect Donald Trump said in a wide-ranging interview with "60 Minutes" that his role of appointing a Supreme Court justice is "very important" -- and that he plans to appoint pro-life justices.
"I'm pro-life," he said. "The judges will be pro-life."
Asked specifically whether he wants the Supreme Court to repeal the landmark Roe v. Wade decision, which legalized abortion nationwide, Trump replied that if the decision were overturned the issue of abortion would be decided by each state.
"If it ever were overturned, it would go back to the states," he said.
But does that mean some women would be unable to receive abortions, assuming their home states ban them? Asked to clarify, Trump replied: "Yeah, well, they'll perhaps have to go, they'll have to go to another state."
When Stahl followed up on the question, asking whether it's okay that some women might have to travel to other states to receive abortions, Trump said there's a "long way to go" before discussing that.
"Well, we'll see what happens," he said. "It's got a long way to go, just so you understand. That has a long, long way to go."
The issue of Supreme Court appointments will be one of the first decisions facing Trump: since Justice Antonin Scalia's death last February, there has been one vacant seat on the nation's highest court. President Obama nominated Merrick Garland to fill Scalia's seat, but congressional Republicans refused to give Garland a hearing or vote on his nomination.
Trump has said throughout his campaign that he is pro life -- and at one point this year suggested there should be "some form of punishment" for women who undergo abortions. His campaign later clarified that he meant if abortion were outlawed, that doctors who perform abortions should be punished.
And during the third presidential debate, he suggested that third-trimester abortions were currently legal and that Clinton supported allowing them -- both things which are not true.
"You can take the baby and rip the baby out of womb, in the ninth month, on the final day," he said. "And that's acceptable."
Trump added that his Supreme Court nominees would also be "very pro-Second Amendment."
As for same-sex marriage, Trump said after the Supreme Court ruling last year it's the law of the land -- and that he is "fine" with that being the case.
"It's irrelevant because it was already settled. It's law," he said. "It was settled in the Supreme Court. I mean it's done … these cases have gone to the Supreme Court. They've been settled. And-- I th-- I'm-- I'm fine with that."
Thanks for reading CBS NEWS.
Create your free account or log in
for more features.