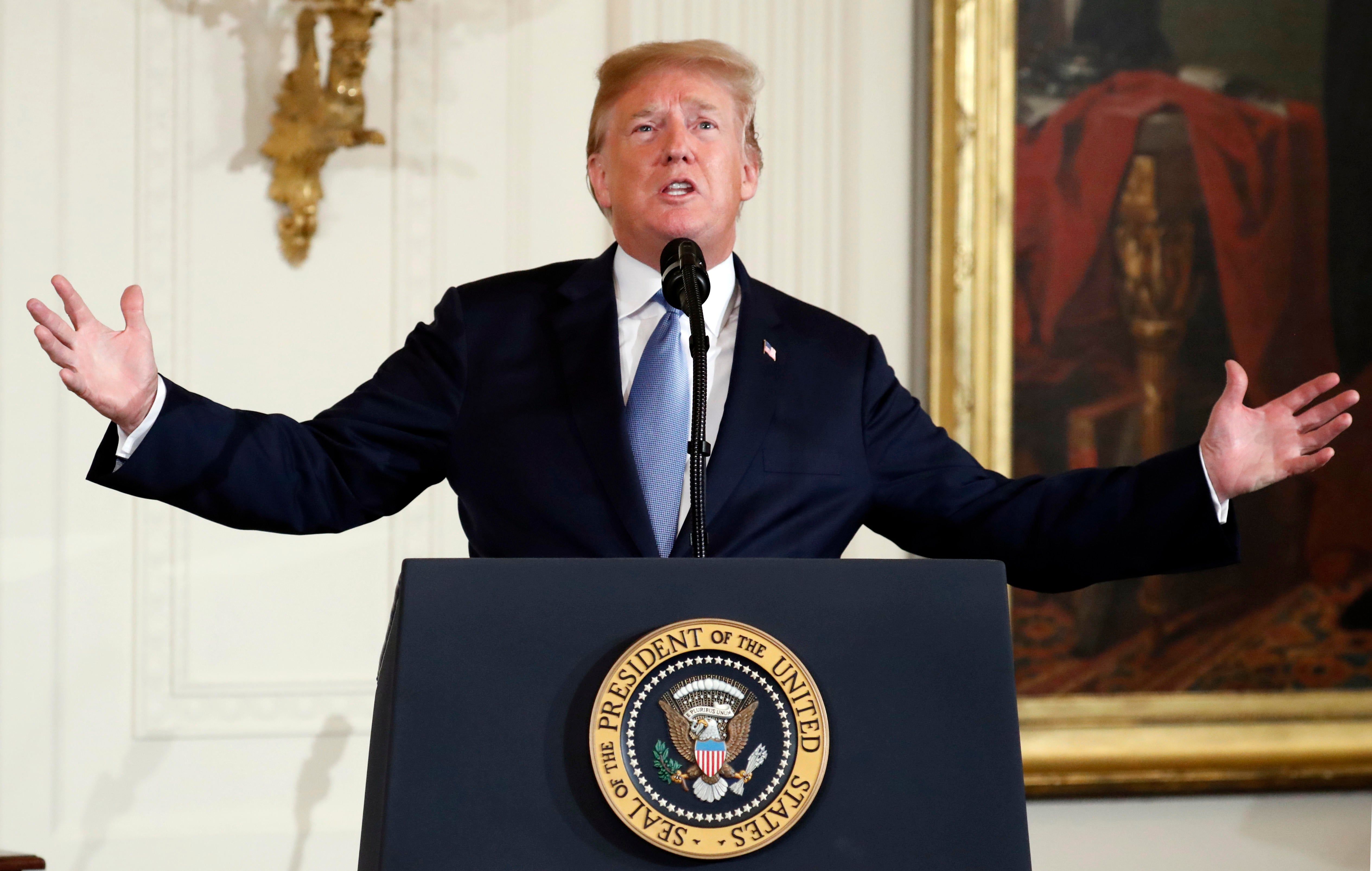 Trump presents Medal of Honor posthumously to Army 1st Lt. Garlin Conner
President Trump awarded the Medal of Honor to deceased Army intelligence officer First Lieutenant Garlin Conner, who showed gallantry during World War II.
"Although he died 20 years ago today, he takes his rightful place in the eternal chronicle of American valor," Mr. Trump said during the ceremony Tuesday.
Conner's widow, Pauline Conner, accepted the posthumous recognition for her husband's valor on the battlefield.
Mr. Trump hailed Conner as an "incredible hero," who fearlessly ran into the heart of an enemy assault and "fought with everything he had to defeat the Nazi menace."
The White House says Conner, who passed away in November 1998, is being recognized for actions on Jan. 24, 1945, when he left a position of relative safety for a better position "to direct artillery fire onto the assaulting enemy infantry and armor."
Conner, a Kentucky resident, remained in an exposed position for three hours, despite German forces coming near his position and friendly artillery shells exploding around him. He died 20 years ago.
"In his daring, his devotion, and his duty, he was larger than life," Mr. Trump said.
Thanks for reading CBS NEWS.
Create your free account or log in
for more features.