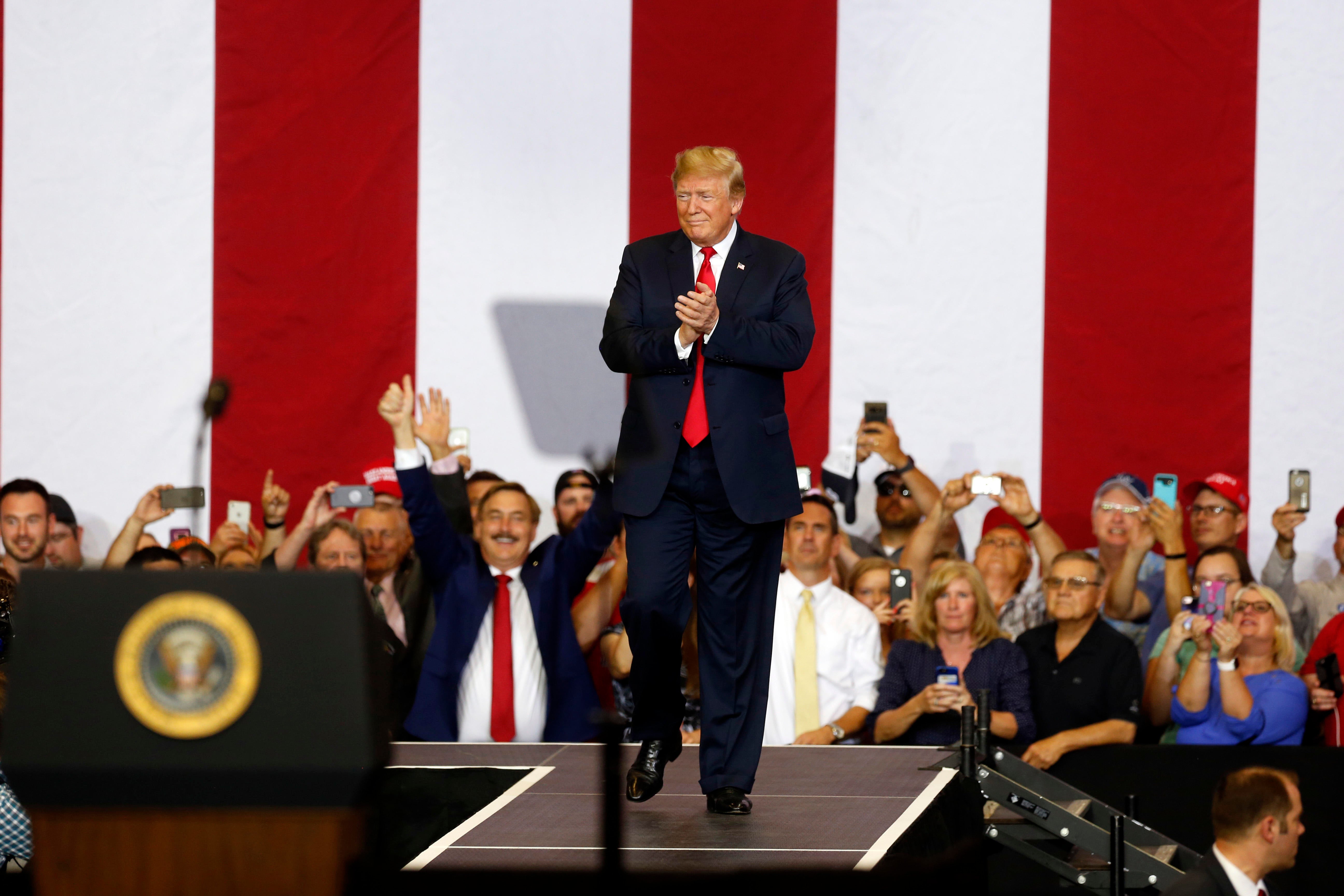 Trump calls Foxconn "8th wonder of the world" despite its cost
Speaking at a ceremonial groundbreaker for a new Foxconn plant in Wisconsin, President Trump called the new facility "the 8th wonder of the world," despite the fact that Foxconn has cost the state at least $3.5 billion in tax breaks and grants, according to calculations from Wisconsin's nonpartisan legislative fiscal bureau.
At that rate it would take the state 25 years to break even on its investment, the bureau calculated. In other words, each job Foxconn has promised to create costs the taxpayers $263,000. The company has said at least 13,000 direct jobs would be created, paying an average of $53,000 a year.
"As Foxconn has discovered there is no better place to build, hire, and grow than right here in the United States," Mr. Trump said.
This is Foxconn's first factory in the United States. The Taiwan-based electronics giant is a major assembler for Apple. The Wisconsin factory will be devoted to high-definition flat-screen TVs.
The new plant is, the Associated Press points out, just 30 miles away from Harley-Davidson, which announced this week that it would move production of some of its motorcycles overseas in order to avoid new tariffs. The president, who tweeted his displeasure about the announcement, addressed Harley-Davidson from the podium at Foxconn.
"We want to tell, by the way, Harley-Davidson, please build those beautiful motorcycles in the USA, please, okay? Don't get cute with us. Don't get cute," Mr. Trump admonished.
During his speech, Mr. Trump also praised Supreme Court Justice Anthony Kennedy as "very special" and "highly respected" in light of his retirement announcement Wednesday.
"We'll be picking somebody and we'll hopefully be making you very proud," Mr. Trump said of his future nominee to the nation's highest court.
The president also took the opportunity to talk about his re-election campaign, telling the audience that his slogan, "Make America great again" is going to be changed to "Keep America great."
He also railed against the "elite."
"These people, they call them 'the elite,' these people, I look at them -- I say, 'That's elite?' We got more money. We got more brains. We got better houses, apartments. We got nicer boats," Mr. Trump exclaimed. "We're smarter than they are, and they say, 'the elite.' We're the elite. You're the elite."
The president was joined by Secretary Treasury Steve Mnuchin, Secretary of Commerce Wilbur Ross, Secretary of Labor Alex Acosta, Small Business Administrator Linda McMahon, and Wisconsin Governor Scott Walker.
House Speaker Paul Ryan, who spoke at the event before Mr. Trump, celebrated the opening of the plant.
"Jobs are being created in America, wages are going up, and Wisconsin is leading this story," he said. "This story right here of Foxconn— it's the most vivid picture of what a strong and healthy economy looks like."
Thanks for reading CBS NEWS.
Create your free account or log in
for more features.