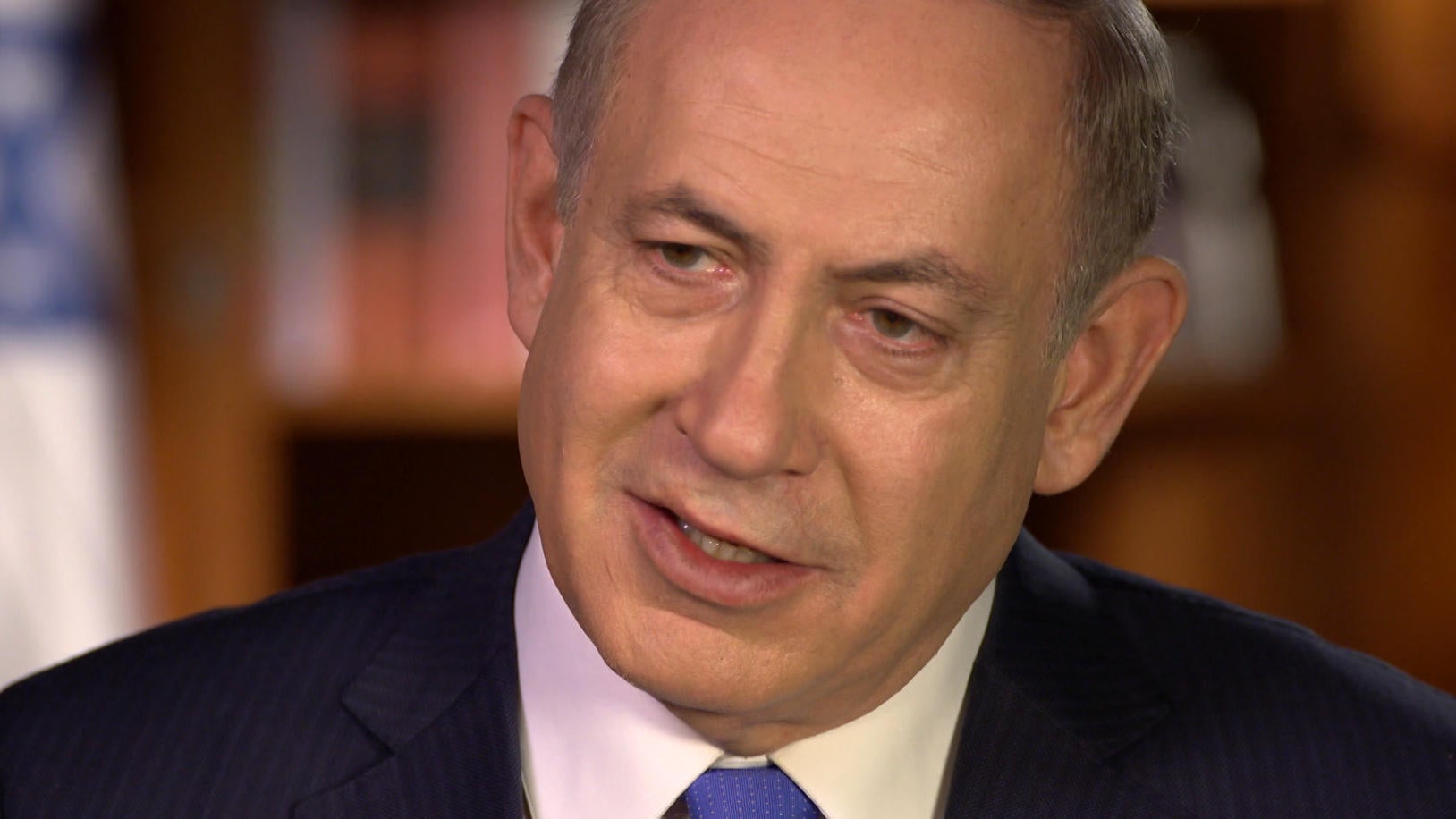 Why Netanyahu doesn't worry about Steve Bannon
In an interview with 60 Minutes, Israeli Prime Minister Benjamin Netanyahu said he's never been as hopeful about Israel's place in the world than he is now and that he welcomes the presidency of Donald Trump.
"I know him very well," Netanyahu tells Lesley Stahl on this week's 60 Minutes and in the clip embedded in this post. "And I think his attitude, his support for Israel is very clear. He feels very warmly about the Jewish state, about the Jewish people and about Jewish people. There's no question about that."
Netanyahu has served the longest stretch as prime minister in Israel's history. He told Stahl he expects U.S.-Israel relations to grow stronger under a Trump administration.
Despite Netanyahu's apparent enthusiasm for Donald Trump, the president-elect has seen limited support from the Jewish community at home, which overwhelmingly voted for Hillary Clinton at 71 percent, according to exit polls.
Some critics have accused Mr. Trump's campaign and its supporters of trafficking in anti-Semitic rhetoric throughout the presidential campaign. Just days before the election, the Anti-Defamation League condemned the Trump campaign for an ad that, the group claimed, evoked stereotypes historically used by anti-Semites. "This needs to stop," Jonathan Greenblatt, CEO of the ADL, wrote in a statement.
"I think that Mr. Trump and his associates are going to be very strong, not merely in support for the Jewish state, but also in support for the Jewish people." Prime Minister Netanyahu
Mr. Trump's decision to appoint Stephen Bannon, former head of Breitbart News, as his chief strategist has drawn further criticism from civil rights groups, which point to reports that Bannon has made anti-Semitic comments in the past.
Netanyahu says that, while he doesn't know Bannon, he isn't concerned.
"I think that Mr. Trump and his associates are going to be very strong, not merely in support for the Jewish state, but also in support for the Jewish people," he says in the video above.
Stahl also asks Netanyahu what he makes of Trump's support among white supremacists. During the campaign, some Trump supporters leveled overt and sometimes graphic anti-Semitic attacks on social media at Jewish journalists and Clinton supporters.
Netanyahu says he trusts that Mr. Trump will set the tone.
"We say that the boss ultimately decides the policy," Netanyahu says. "The spirit of the commander permeates the troops. That's our motto in the Israel Defense Forces, and that's I'm sure true of the U.S. presidency as well."
President-elect Trump has denied all accusations of anti-Semitism and, in a speech given in March to the American Israel Public Affairs Committee, described himself as a "lifelong supporter and true friend of Israel."
Netanyahu and Stahl also discussed the prime minister's rocky relationship with President Obama, which hit bottom when Netanyahu lobbied against the Iran nuclear deal in a speech before Congress.
Netanyahu told 60 Minutes it wasn't personal. "You think I wouldn't stand up against the Iran deal if I thought, as I did, that it endangers the existence of Israel? Of course I would."
Article written by Jacqueline Alemany, Natalie Jimenez Peel and Brit McCandless
Thanks for reading CBS NEWS.
Create your free account or log in
for more features.