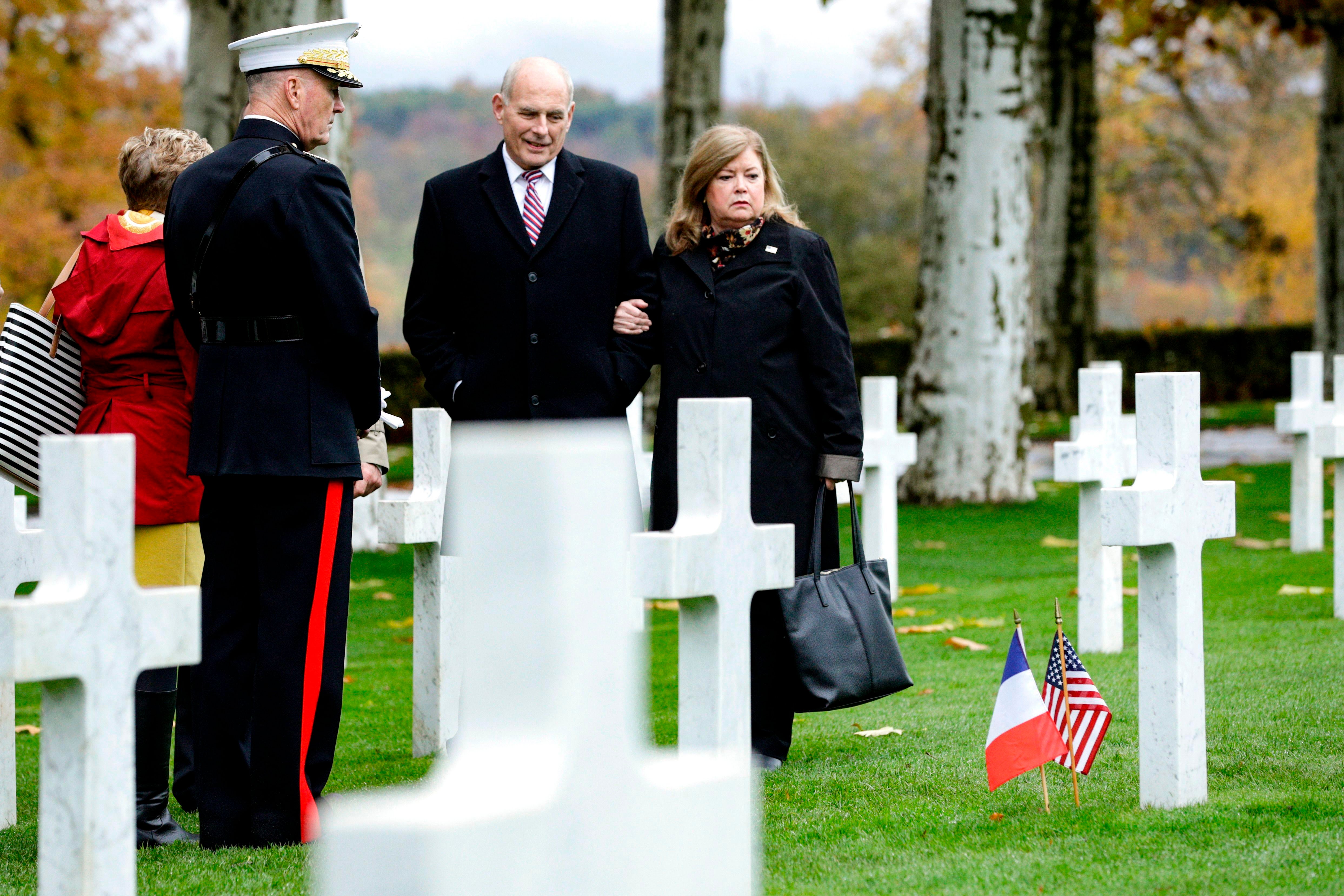 Trump faces criticism over canceled cemetery vist in France
President Trump is receiving some criticism on social media for not finding a way to visit a cemetery in France for Americans killed in World War I. Mr. Trump was to visit the the Aisne-Marne American Cemetery at Belleau Wood on Saturday, but the White House canceled the trip because of bad weather, which grounded the presidential helicopter that was to fly him to Belleau, outside of Paris. The White House sent a delegation that included chief of staff John Kelly in his place.

David Frum, a frequent Trump critic who was once a speechwriter for President George W. Bush, tweeted that he thought it was "incredible" that a president would travel to France for a World War I ceremony and then not pay respects to the U.S. servicemen who died in France in that war.
"It's incredible that a president would travel to France for this significant anniversary - and then remain in his hotel room watching TV rather than pay in person his respects to the Americans who gave their lives in France for the victory gained 100 years ago tomorrow," he wrote.
"53,000 US combat deaths. 63,000 dead of disease. 320,000 wounded," Frum noted. "These troops fought victoriously alongside allies with whom the US still stands today. It's worth a few miles in a limo, a few words from under a tarp."
Ben Rhodes, who was deputy national security adviser for President Obama, accused Mr. Trump in a tweet of "blowing off honoring American servicemen who died for us" and said the White House should have had a fallback option.
Mr. Trump is expected to visit a different cemetery on Sunday. He is scheduled to join other world leaders for a Sunday ceremony in the shadow of the Arc de Triomphe to mark the WWI centennial.
Thanks for reading CBS NEWS.
Create your free account or log in
for more features.