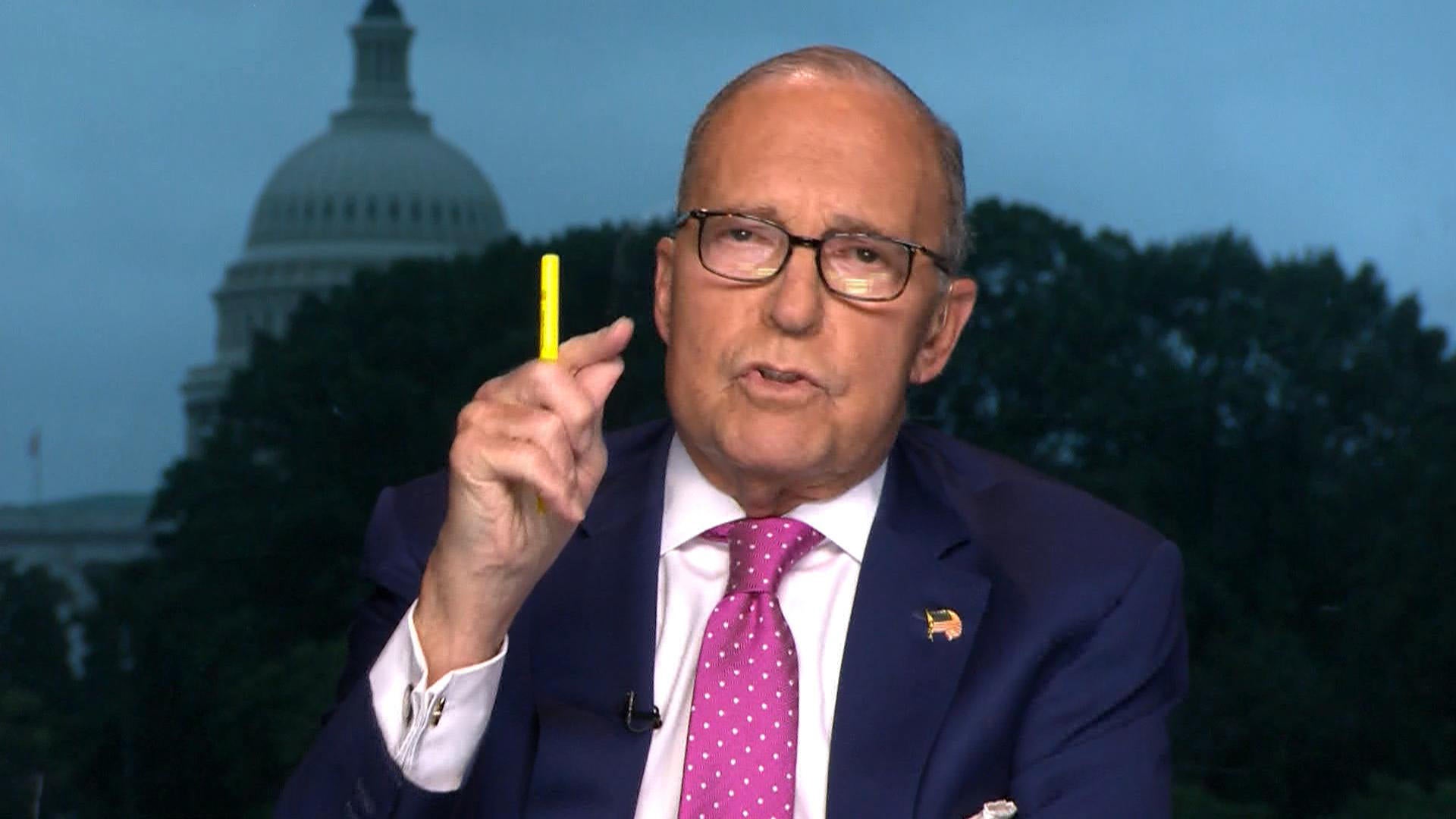 Trump's economic chief Larry Kudlow on trade disputes: "Don't blame Trump"
President Trump's chief economic adviser Larry Kudlow has a message to the American people as trade disputes continue to pose a threat to workers across the country: "Don't blame Trump." His comments to "CBS This Morning" come as the Trump administration announced on Tuesday that they are crafting a $12 billion emergency aid package to help farmers affected by tariffs on their crops.
"Don't blame President Trump, I've said this so often. The world trading system is broken, the WTO [World Trade Organization] is broken, there's no reciprocity left, China's the worst offender but not the only one around the world. Mr. Trump's trying to fix trading malpractice that goes back several decades," Kudlow told CBS on Wednesday.
He added, "Tariffs have gone up, non-tariff barriers have gone up, subsidies have gone up, there's no reciprocity, it's really quite unfair."
"CBS This Morning" co-anchor Norah O'Donnell reminded Kudlow that he used to staunchly oppose tariff measures before entering the White House. Kudlow, however, maintained that contrary to critics, Mr. Trump is simply trying to "fix the broken world trading system."
"This is not of Mr. Trump's own making, this is something that Mr. Trump inherited, very unfair trading practices. He wants a new system of reform for free trade, but that means no tariffs, no non-tariff barriers," he said. Kudlow acknowledged that reform is a difficult task but that Mr. Trump is trying to "drain the swamp" for the world trading system.
"I think he's trying to fix the system and if he does, you're going to have even greater prosperity," he said.
Kudlow referred to the administration's farming bailout as a "temporary assistance measure" acknowledging that "no one is thrilled with subsidies, including myself." Kudlow, however, predicted that the package would not end up getting "near to $12 billion," claiming that "sums are going to be much lower" and that farmers at the end of the day would "absolutely crush it." The administration said the $12 billion value of the package was in line with the estimated $11 billion hit to farmers from recent trade tensions.
"We're just trying to protect American agriculture from some of the unfair trading practices," said Kudlow, calling the move a "backstop for our patriotic farmers who have been hurt" by trade disputes.
"Give President Trump a chance to accomplish this very difficult task, have some patience," he said.
Thanks for reading CBS NEWS.
Create your free account or log in
for more features.