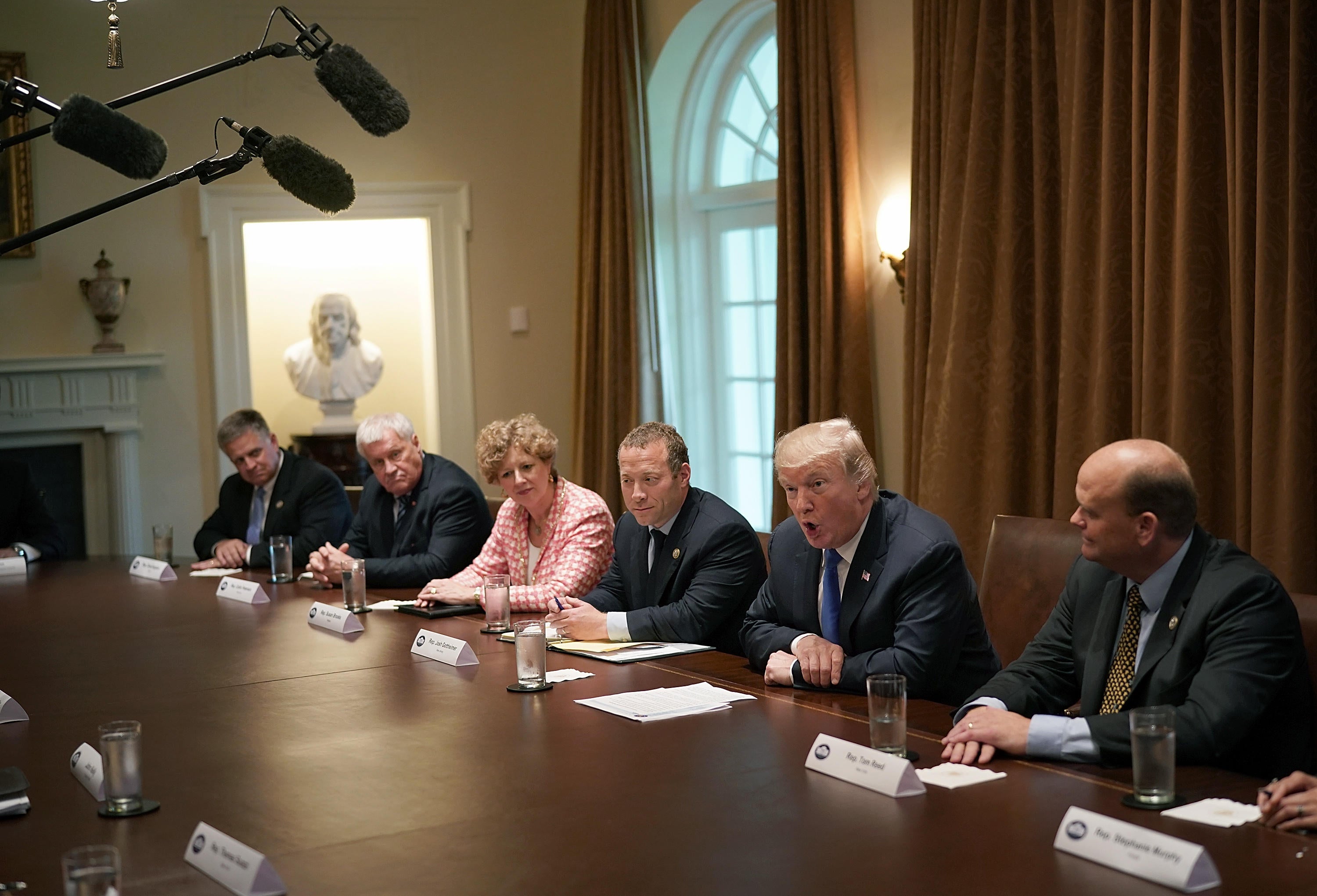 Trump continues to push for bipartisan tax overhaul
President Trump continued to push publicly for a bipartisan effort to overhaul the tax code on Wednesday, as well as for an answer to the plight of undocumented immigrants brought to the U.S. as children.
"More and more, we're trying to work things out together," Mr. Trump said, during a meeting with moderate lawmakers, both Democrats and Republicans. He noted that "some of the greatest legislation ever passed" was passed in a bipartisan manner.
For now, however, only the White House and Republicans on the tax-writing committees in the Senate and the House are involved in putting together the bill.
The president also said the group would be talking about DACA, the acronym for Deferred Action for Childhood Arrivals, saying, "We don't want to forget DACA...We want to see if we can do something in bipartisan fashion, so that we can solve the DACA problem."
And on health care, Mr. Trump said, "We do want to do something very, very powerfully with respect to Obamacare," declaring that it's not working.
But the meeting was mostly geared toward the tax plan. Though Treasury Secretary Steven Mnuchin conceded Tuesday that the administration might not be able to cut the corporate tax rate to 15 percent, it's still Mr. Trump's target number. He's still hoping for a 15-percent rate "because that will bring us," he said, to a level similar to that of China and other countries.
Further, he added, the rate would be "much lower for individuals." But the "wealthy will be pretty much where they are." Or, he added, "If they have to go higher they they will go higher."
Mr. Trump is continuing to woo Democrats Wednesday evening, when he'll be dining with House Minority Leader Nancy Pelosi and Senate Minority Leader Chuck Schumer.
Thanks for reading CBS NEWS.
Create your free account or log in
for more features.