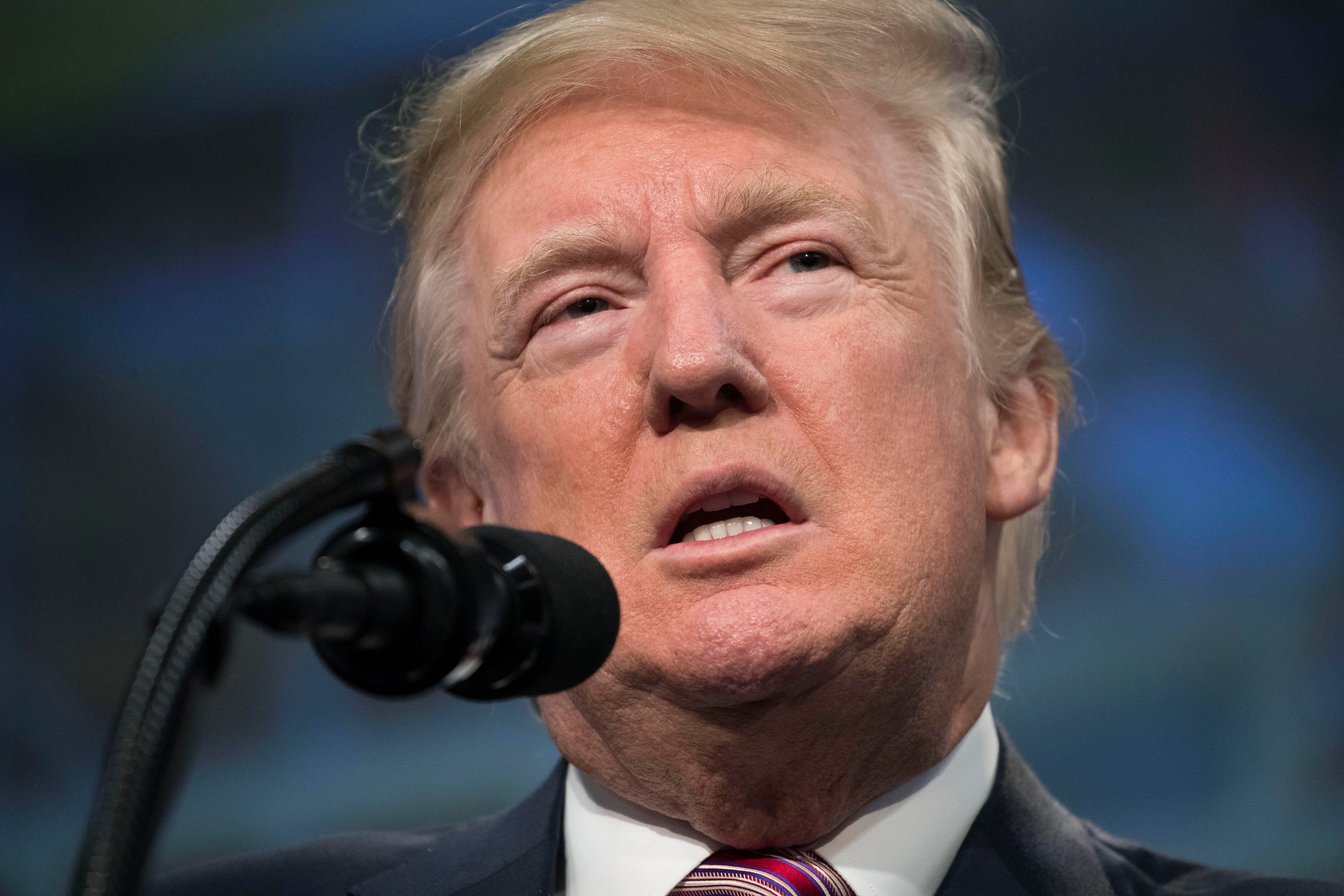 Trump claims families will see $4,000 pay raise from his tax plan
In a speech Wednesday afternoon in Pennsylvania, President Trump will be promoting his tax plan claiming American families will see their incomes go up $4,000, should the plan be enacted.
"We will eliminate the penalty on returning future earnings back to the United States. And we will impose a one-time low tax on money currently parked overseas so it can be brought back home to America - where it belongs," he's expected to say, according to excerpts released by the White House. "My Council of Economic Advisors estimates that this change, along with a lower rate, would likely give the typical American household a $4,000 pay raise."
He is counting on changes in the individual tax rate, along with a one-time repatriation of overseas corporate earnings for this tax break for Americans, although in a background briefing ahead of the speech, a senior administration official did not explain how the administration arrived at that exact number.
The president will also focus much of his speech on the trucking industry directly, telling truckers, "Nothing gets done in America without the hardworking men and women of the trucking industry." And he'll point out the nation's dependence on truckers for "the fuel that powers our cars, the produce that nourishes our communities, and the beautiful steel that sends up our tallest skyscrapers."
The official said the president will also raise the issue of repealing the estate tax, sometimes referred to as the inheritance or death tax, which is levied on property transferred from a deceased person to his or her heirs, as it relates to family-owned businesses like trucking companies.
The president will deliver his Wednesday remarks on overhauling nation's tax system in Harrisburg in an Air National Guard hangar, similar to his speeches during the campaign trail.
CBS News' Jacqueline Alemany contributed to this report.
Thanks for reading CBS NEWS.
Create your free account or log in
for more features.