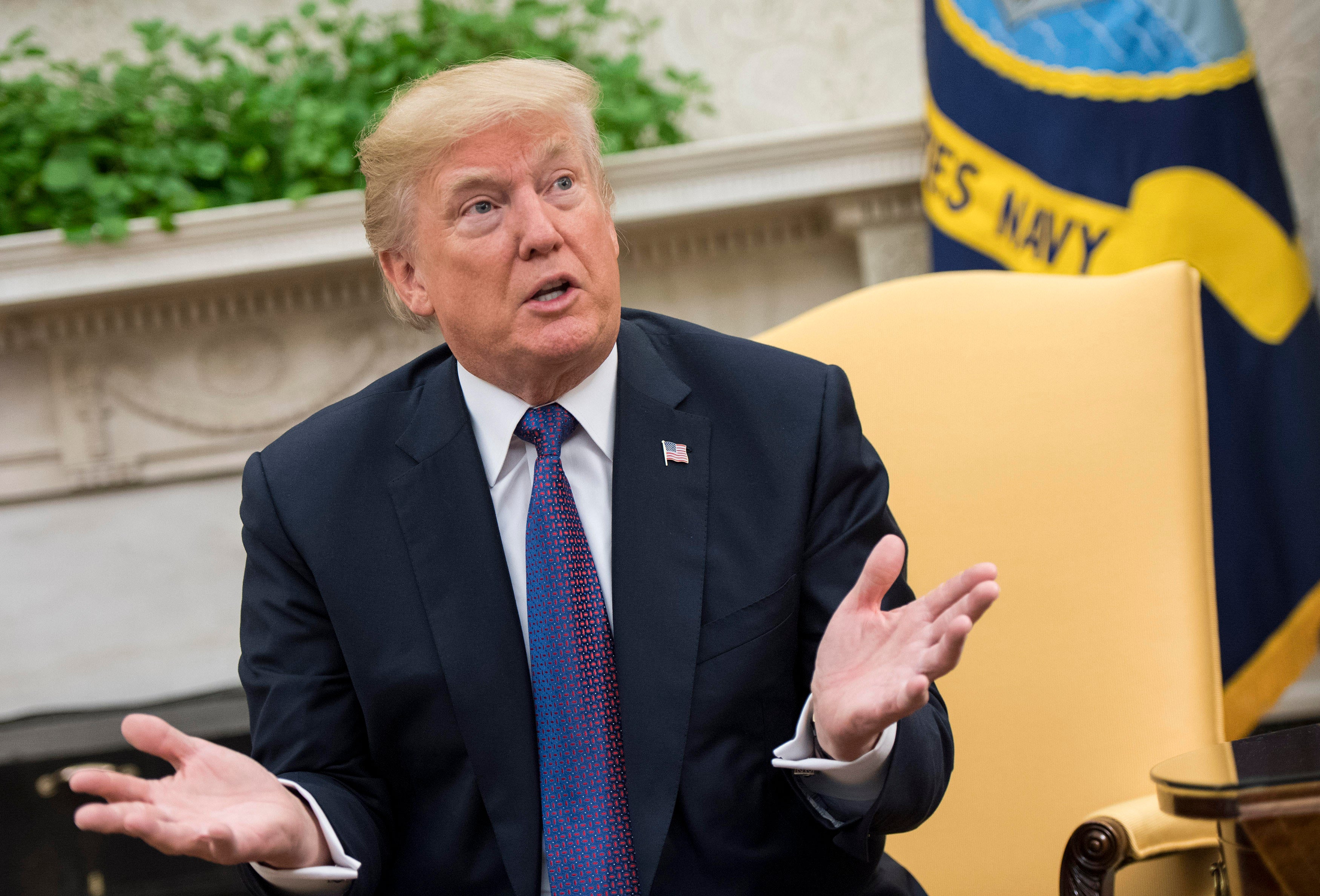 Trump calls Rep. Wilson's comments "sickening," says she's a "gift" to GOP
President Trump is continuing his ongoing feud with Rep. Frederica Wilson, D-Florida.
In a wide-ranging interview with Fox Business Network's Maria Bartiromo, part of which aired on Fox News Channel's "Sunday Morning Futures," Mr. Trump called comments Wilson made about White House chief of staff John Kelly "sickening."
According to Politico reporter Marc Caputo, Wilson said on Thursday after Gen. Kelly addressed the press -- in the wake of the Niger ambush that killed four U.S. soldiers -- that he did so in order to "keep his job."
In response, Mr. Trump said, "he doesn't need this job."
"In fact, he didn't really want this job," Mr. Trump added.
Gen. Kelly told reporters Thursday that he was "stunned" to hear that Wilson had listened to a phone call between Mr. Trump and Myeshia Johnson, the widow of Army Sgt. La David Johnson, who was killed earlier this month in an ambush in Niger that killed four soldiers. Wilson claimed the president had told Johnson that her husband "knew what he was getting into."
Mr. Trump said in the interview that aired Sunday that Kelly "would have preferred" to stay in his post as Homeland Security secretary.
"He's a man that felt it would be important for the country. He does it for the country. He's not doing it for what he wants. He does it for the country," he added.
The president also called Kelly a "very elegant man" for discussing his personal connection to the Gold Star family controversy.
"He is a tough, strong four-star Marine. You're a four-star Marine, you've got something special to start off with, OK?" Mr. Trump said.
"He was so offended, because he was in the room when I made the call and so were other people. And the call was a very nice call. He was so offended that a woman would be -- that somebody would be listening to that call," Mr. Trump said.
The president claimed that Kelly told him the incident with Wilson was "not acceptable," saying that calls similar to the one he made to Johnson are "tougher than dealing with the heads of countries."
"These are very, very hard calls. They're sad. And sometimes, you know, the grieving is so incredible," Mr. Trump told Bartiromo.
Mr. Trump also took to Twitter early Sunday where he called Wilson a "the gift that keeps on giving for Republican Party."
Mr. Trump told Bartiromo that he doubts he would be in office without social media.
"I doubt I would be here if weren't for social media, to be honest with you. Because there is a fake media out there, I get treated very unfairly by the media. And I have a tremendous platform," Mr. Trump said of his social media reach.
"So when somebody, says something about me, I am able to go bing, bing, bing and I take care of it," he added. "The other way, I would never be get the word out."
The remainder of Mr. Trump's interview with Bartiromo is airing on Fox Business Network's "Mornings with Maria" on Monday.
Thanks for reading CBS NEWS.
Create your free account or log in
for more features.