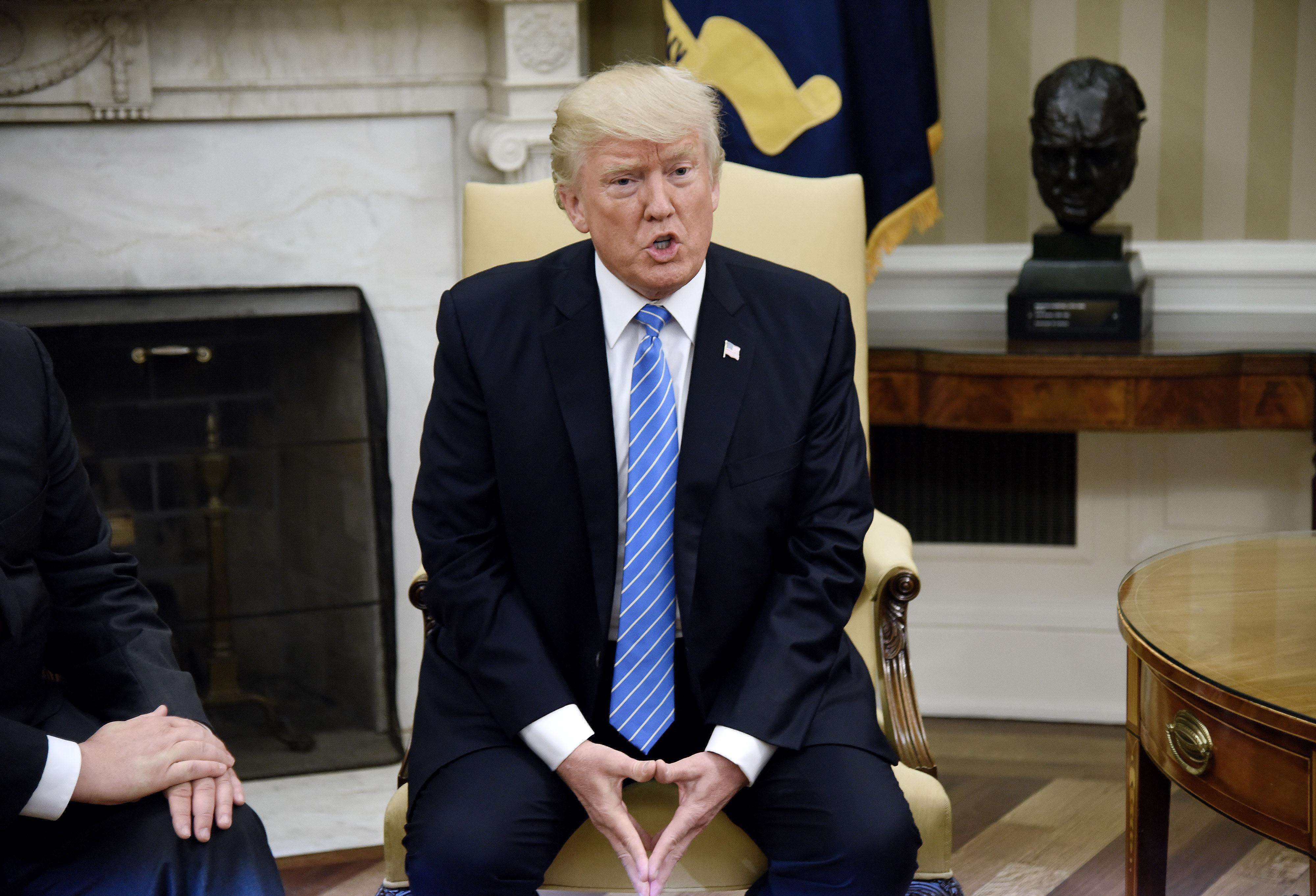 Trump calls death of Otto Warmbier a "total disgrace"
President Trump referred several times to the death of American student Otto Warmbier, who was detained in North Korea until last week, as a "disgrace."
"It's a total disgrace what happened to Otto and it should never ever be allowed to happen," the president said Tuesday.
Speaking at an Oval Office meeting with Ukrainian President Petro Poroshenko, Mr. Trump responded to reporters' questions about Warmbier, who died on Monday. Although he didn't mention former President Obama by name, Mr. Trump seemed to be placing some of the blame on the Obama administration for Warmbier's death.
"Frankly, if he was brought home sooner, I think the result would have been a lot different," the president said.
He added that Warmbier "should have been brought home that same day."
Mr. Trump told reporters that he spoke with the Warmbier family, saying "his family is incredible what they've gone through, and he should have been brought home a long time ago."
The Warmbier family released a statement on Monday following their son's death.
"It would be easy at a moment like this to focus on all that we lost -- future time that won't be spent with a warm, engaging, brilliant young man whose curiosity and enthusiasm for life knew no bounds. But we choose to focus on the time we were given to be with this remarkable person," the family said in a statement.
Mr. Trump later tweeted his thanks to Chinese President Xi Jinping for his country's efforts in attempting to establish dialogue with North Korea, saying "at least I know China tried."
CBS News' Margaret Brennan reports that Secretary of State Rex Tillerson and Defense Secretary James Mattis are meeting on Wednesday in D.C. with two of China's top officials - the State Councilor & the People's Liberation Army Group Chief of Staff.
Ramping up pressure on North Korea is going to be a major focus as are other flash points during the discussions, as the Trump administration has not been completely satisfied with the pressure applied by China on the North and believes more is possible.
Warmbier had been visiting the North and was about to leave after a five-day tour, when he was detained at the airport for allegedly stealing a propaganda banner from his hotel. North Korea sentenced him to 15 years of hard labor.
Earlier in the White House meeting, Mr. Trump welcomed Poroshenko to the White house, saying the two leaders had "very good discussions" and that would continue throughout the day.
Poroshenko called the U.S. a "most reliable supporter" and a "strategic partner" to Ukraine, commending Mr. Trump for his leadership. He thanked the U.S. for supporting Ukrainian defense and reforms, calling his home country a "story of success."
Thanks for reading CBS NEWS.
Create your free account or log in
for more features.