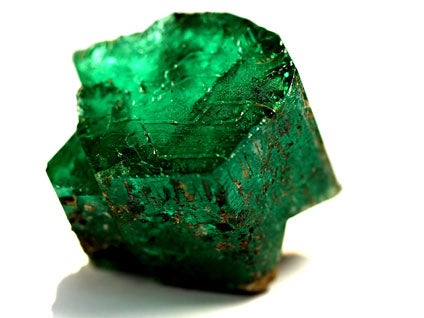 Troubled Life Of Minnesota Shooter
Jeff Weise drew battle scenes and swastikas. He created ghastly comic books and wrote stories about zombies. He dressed in black, wore eyeliner and apparently admired Hitler and called himself the "Angel of Death" in German. He had lost two parents in four years.
His father committed suicide about four years ago, and his mother is in a nursing home after an auto accident, according to news reports.
On Monday, Weise went on a rampage, shooting to death his grandfather and the grandfather's companion, and then invading his school on the Red Lake Indian Reservation. Armed with two pistols and a shotgun, he killed nine people and wounded seven before shooting himself to death in the nation's bloodiest school shooting since Columbine High in Colorado six years ago.
Investigators are not sure exactly what set Weise off, but fellow students at Red Lake High said they saw what looked, in retrospect, like warning signs.
About a month ago, his sketch of a guitar-strumming skeleton accompanied by a caption that read "March to the death song 'til your boots fill with blood" was displayed in his English class, said classmate Parston Graves Jr.
Graves, 16, said he was thinking about that picture Tuesday. "I thought that was him letting everyone know" that he was going to do something, Graves said.
Graves said Weise, whom authorities identify as 16 or 17, had also shown him comic books he had drawn, filled with well-crafted images of people shooting each other. "It was mental stuff," he said. "It was sick."
Weise, who routinely wore a long black trench coat, eyeliner and combat boots, has been described by several classmates as a quiet teenager. Some of them knew about his troubled childhood.
Despite those characteristics which classmates and acquaintances point to as warning signs, Dr. William Pollack of Harvard Medical School cautioned against stereotyping young men for potentially violent behavior. He spoke with CBS News Correspondent Mika Brzezinski.
"If we said the typical school shooter was an adolescent who wore black, was a male, listened to weird music, and got upset all the time, that would be 90 percent of all male adolescents," Pollack told Brzezinski. "It's just not useful."
Audrey Thayer, a friend of the family who also works for the Minnesota chapter of the American Civil Liberties Union office in Bemidji, about 30 miles from the town where the shooting occurred, said Weise's story was one of "devastation and loss."
Thayer said Weise had been living with his 58-year-old grandfather, Daryl Lussier, and Lussier's 32-year-old companion, Michelle Sigana. Thayer said Weise had been teased at school, but she didn't think that set him off. "In high school, you always have jabs at each other," she said.
Authorities said that during the rampage inside the school, Weise appeared to choose his victims at random. Some witnesses said he smiled and waved as he fired.
Michael Tabman, the FBI's agent in charge of the Minneapolis office, said Tuesday authorities had not established a motive for the shootings. Investigators said they did not know if there had been some kind of confrontation between Weise and his grandfather.
But, as CBS News Correspondent Bob McNamara reports, the FBI is certain that the shooting spree lasted about 10 minutes, and agents believe the shooter probably acted alone.
If Weise was quiet in school, he became an extrovert in cyberspace. It appeared he may have posted messages on a neo-Nazi Web site expressing admiration for Hitler and calling himself "Todesengel," German for the "Angel of Death."
Several notes signed by a Jeff Weise, who identified himself as "a Native American from the Red Lake 'Indian' Reservation," were posted beginning last year on a Web site operated by the Libertarian National Socialist Green Party.
In one posting, he criticized interracial mixing on the reservation and slammed fellow Indian teens for listening to rap music. "We have kids my age killing each other over things as simple as a fight, and it's because of the rap influence," he wrote.
While the writing of his postings on the neo-Nazi Web site may have been sloppy and full of typos, Weise was also able to write more polished prose for stories published on the Internet about zombies.
Weise's Hotmail address links him to frequent postings on one Internet forum called "Rise of the Dead," a site where contributors collaborate on stories about "average people attempting to survive in a zombie-infested world," according to the site.
Weise, posting under the handle "Blades11," appeared to be a regular contributor to numerous fan fiction sites related to zombies. On one, Weise identifies himself as being from Red Lake and lists himself as an amateur writer.
He goes on to write, "I'm a fan of zombie films, have been for years, as well as fan of horror movies in general. I like to write horror stories, read about Nazi Germany and history, and someday plan on moving out of the US."
In a posting from Feb. 6, he agreed to continue contributing to a story line but added that things are "kind of rocky right now so I might disappear unexpectedly."
Fellow student Ashley Morrison, 17, said Weise liked heavy metal music and dressed like a "goth," with black clothes, chains on his pants and black spiky hair.
"He looks like one of those guys at the Littleton school," Morrison said, referring to the two teen gunman, members of the so-called Trench Coat Mafia, who killed 12 students, a teacher and themselves at Columbine near Littleton, Colorado, in 1999.
Thanks for reading CBS NEWS.
Create your free account or log in
for more features.