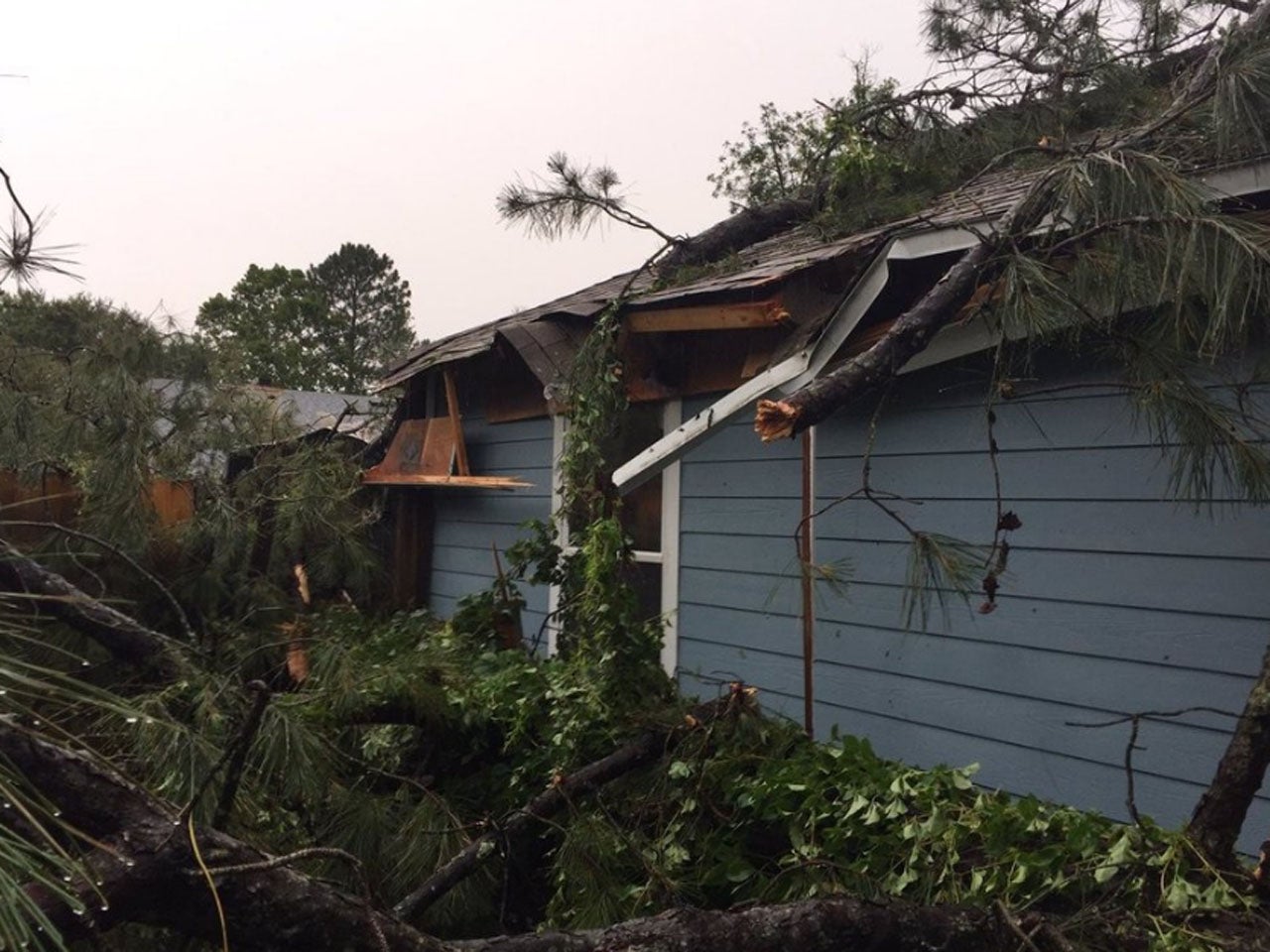 Tropical Storm Colin bypasses S.C., for now
MIAMI -- After lashing northern Florida, Tropical Storm Colin seems to be bypassing South Carolina, for now.
No rain was reported early Tuesday across the state, although earlier rain has brought the usual street flooding in downtown Charleston.
Forecasters expect Colin's forward progress to speed up during the day Tuesday as it chugs along the southeast coast, most likely just off shore.
Jack Beven, senior hurricane specialist at the National Hurricane Center, said the storm was moving at 31 mph early Tuesday morning, and was expected to move even faster later in the day.
Beven said the storm's track will be roughly parallel to the U.S. coast as it moves northeast near the South Carolina and North Carolina coast.
Beven said there's a chance for 1 to 3 inches of rain in parts of the Carolinas.
The storm's maximum sustained winds Tuesday morning are near 50 mph. Some strengthening is expected, but the storm is forecast to lose its tropical cyclone status by Tuesday night.
As of 5 a.m. EDT, Colin was centered about 90 miles south-southwest of Charleston, South Carolina, and moving northeast near 31 mph.
Colin is expected to produce 3 to 6 inches of rain across western to northern Florida, southeast Georgia and coast areas of the Carolinas through Tuesday. Isolated areas could see up to 10 inches.
Also, tornadoes will be a possibility across parts of the coastal Carolinas on Tuesday.
The combination of a storm surge and tide will cause normally dry areas near the coast to be flooded by rising waters, the center cautioned.
CBS Jacksonville affiliate WJAX-TV reports residents of a mobile home park suspect a tornado touched down Monday, leaving many customers without power.
Florida Gov. Rick Scott, who had declared a state of emergency Monday in 34 of Florida's 67 counties, said more than 6,000 Florida National Guard members were activated and ready for deployment, the Reuters news agency reports.
Scott says there have been no reports of major damage so far, but the state will be tracking flooding.
The National Hurricane Center said this is the earliest that a third named storm has ever formed in the Atlantic basin.
Thanks for reading CBS NEWS.
Create your free account or log in
for more features.