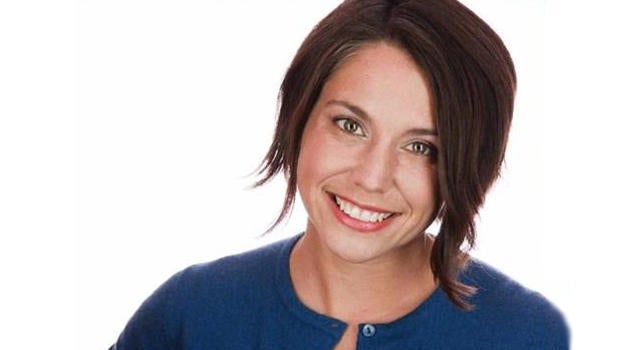 Disturbing details emerge in death of D.C. yoga teacher
WASHINGTON -- A man accused of killing a Washington yoga instructor and actress who went missing on Christmas told police that the victim killed herself after they had sex, according to court documents.
Adrian Duane Johnson, 27, was arrested late Monday night. Police said he was found to be using a car belonging to the victim, 46-year-old Tricia McCauley. McCauley's body was found inside the small vehicle, tied up and wedged between the rear and front seats and concealed from view, according to documents filed Wednesday in D.C. Superior Court.
Police said McCauley was strangled and beaten to death. Prosecutors say she had also been the victim of a sexual assault, reports CBS affiliate WUSA9.
Johnson, whose criminal history includes multiple theft charges, had been ordered to wear a GPS monitor in the days before the slaying, and a judge had requested a mental health evaluation, court records show. According to WUSA he did not show up to be fitted with the device.
"We have found out since this nightmare happened on Christmas Day that he, the defendant, was charged with multiple crimes and allowed to walk free on our streets," McCauley's friend Greg Upwall told the station. "We feel as though the justice system is broken in this case and that we pray to God that our loss isn't something that anyone else will ever have to go through again."
Johnson been charged with first-degree murder and was ordered held without bail Wednesday afternoon.
Johnson told police that he met McCauley on or around Christmas, when she offered him a ride. According to the documents, he told police that she offered to have sex with him and that they had sex "on a curb somewhere." He told police that after the sexual encounter, she became despondent and said she wanted to kill herself.
Johnson told police that McCauley hanged herself inside her car, although he was unable to say what she used to hang herself, the documents show. According to the documents, he also told police that she told him he could use her car, money and credit cards, at one point asking, "If someone is suicidal and gives you all their stuff is that illegal?"
He also told police that he picked up a prostitute and drove around the city with McCauley's lifeless body in the back seat, the documents state. When asked why he drove around with the woman in the back seat, Johnson said he thought she was sleeping, the station reports. Johnson had injuries to the hands and jaw when he was arrested, police said.
Johnson's public defender did not immediately return a message Wednesday.
McCauley was reported missing after she didn't show up to a Christmas party hosted by friends in Washington's theater community. Ann Norton, the executive director of the Washington Stage Guild, said there was evidence that McCauley had left her apartment with the Brussels sprouts she planned to bring to the dinner.
Police do not believe McCauley and the suspect knew each other.
McCauley had roles in several Washington Stage Guild productions, most recently last year in "On Approval," a British comedy from the 1920s. She also worked at a yoga studio where friends gathered on Tuesday evening for a vigil.
McCauley lived in Washington for nearly 30 years. Her friends and family describe her as a beloved yoga teacher, actor and herbalist.
"She is one of the kindest and most gentle people that I know," said Kate Debelack, McCauley's friend. "So to think that someone could have harmed her is awful."
Thanks for reading CBS NEWS.
Create your free account or log in
for more features.