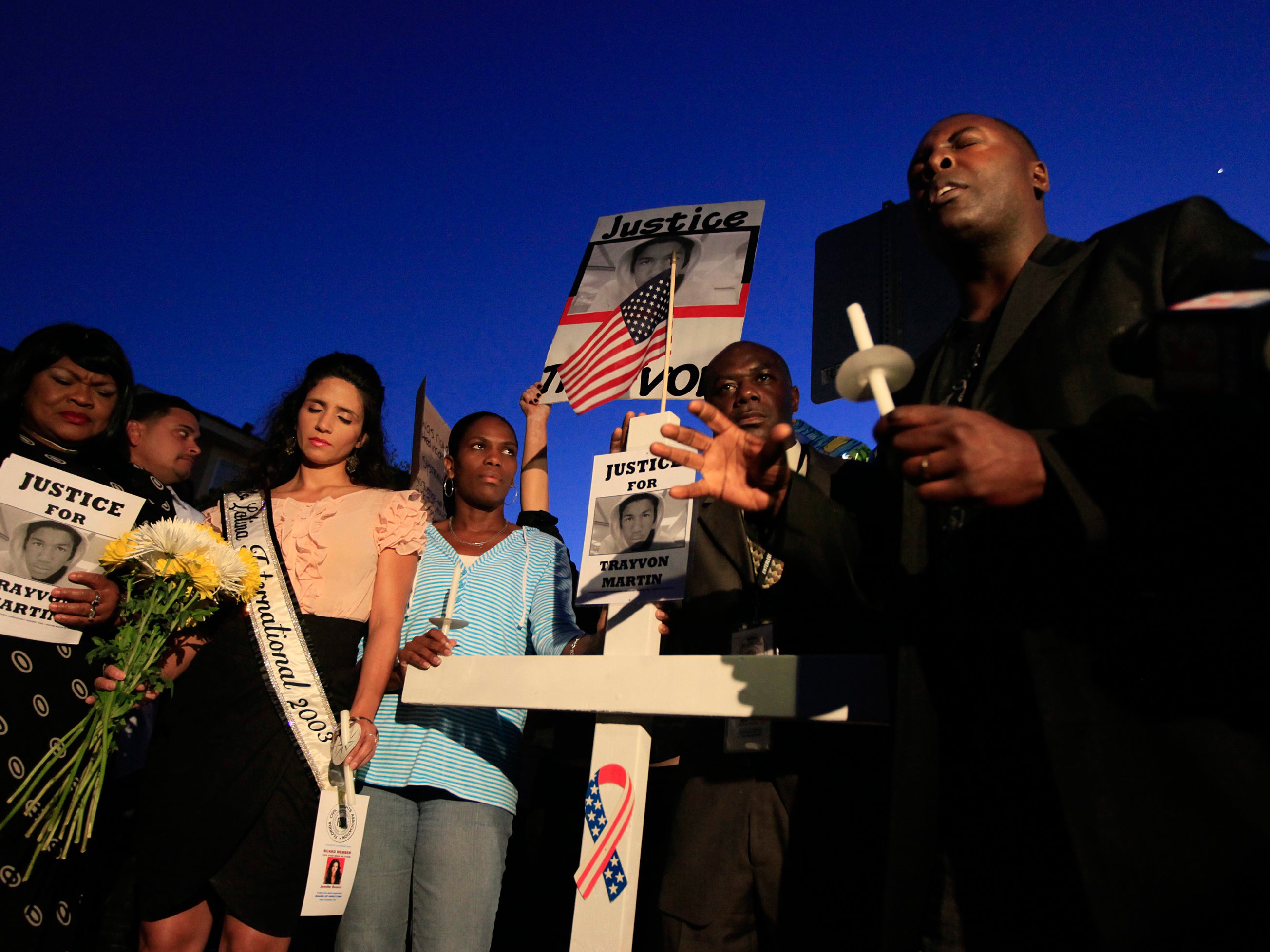 Trayvon Martin Update: School marijuana suspension, no criminal record
(CBS/AP) SANFORD, Fla. - The family of Trayvon Martin said Monday that their 17-year-old son had been suspended for possessing traces of marijuana before he was shot to death by neighborhood watch volunteer George Zimmerman.
Also on Monday, authorities confirmed to the Associated Press that Martin did not have a juvenile offender record.
Martin was suspended by Miami-Dade County schools because traces of marijuana were found in an empty plastic baggie in his book bag, family spokesman Ryan Julison said. Martin was shot Feb. 26 by Zimmerman while he was visiting Sanford with his father.
Family members and activists stressed that the teen's suspension was irrelevant to the case.
"We maintain that regardless of the specific reason for the suspension, it's got nothing to do with the events that unfolded on Feb. 26," Julison said.
At a press conference Monday afternoon, Rev. Al Sharpton agreed, saying "the only thing that is relevant is what Mr. Zimmerman knew that day."
Martin's mother, Sybrina Fulton, claims authorities are trying to demonize her son by leaking the details of Martin's suspension to the news media.
"They've killed my son and now they're trying to kill his reputation," Fulton said.
Zimmerman, 28, claimed he shot Martin in self-defense and has not been arrested.
In another development, city officials named a 23-year veteran of the Sanford police department as acting chief. The appointment of Capt. Darren Scott, who is African-American, came days after Chief Bill Lee, who is white, temporarily stepped down as the agency endured withering criticism over its handling of the case.
"I know each one of you - and everyone watching - would like to have a quick, positive resolution to this recent event," Scott told reporters. "However, I must say we have a system in place, a legal system. It may not be perfect but it's the only one we have. I urge everyone to let the system take its course."
Complete coverage of the Trayvon Martin case on Crimesider
Thanks for reading CBS NEWS.
Create your free account or log in
for more features.