Trayvon Martin rallies held: College students demand arrest of George Zimmerman, who fatally shot 17-year old in Sanford, Fla.
(CBS/AP) ORLANDO, Fla. - College students around Florida are rallying Monday to demand the arrest of a neighborhood watch captain who fatally shot unarmed teenager Trayvon Martin.

Students rallied in front of the Seminole County criminal courts building in Sanford - the central Florida city where the shooting occurred - and on the campus of Florida A&M University in Tallahassee.
In the courts building is the State Attorney's Office, where prosecutors will review the case and decide whether to file criminal charges against George Zimmerman, the neighborhood watch volunteer who killed Martin on Feb. 26.
Demonstrators are demanding the arrest of the 28-year-old Zimmerman, who authorities say shot the teenager during a confrontation in a gated community. Zimmerman has claimed self-defense; Florida law allows a person to use deadly force if the person believes he or she is facing a deadly threat.

Critics say Martin was a victim of racial profiling, and they accuse police of coddling a wanna-be cop in Zimmerman. The shooter's father says his son is Hispanic, and not racist.
At 8:30 a.m. about three dozen protesters, dressed in black, were in place at the Sanford building. Some of the protesters carried posters, including one that said, "Justice 4 Trayvon." Another had a photo of Zimmerman and said, "Arrest Zimmerman today."
According to the Orlando Sentinel, the group began chanting, "Do I look suspicious?" and "Arrest Zimmerman now." At about 9:15 a .m. the group began singing, "We shall overcome."
The shooting of an unarmed black person, "is not acceptable," said Jason Reed, 25, an FAMU student. "There was a time when this was acceptable. That time is not now."
Monday's rally was organized by Florida members of the Black Law Students Association. Organizers said they hoped it would include students from Florida State University, Florida A&M University and the University of Central Florida.
"Public safety is at risk when citizens like Zimmerman are permitted to take the law into their own hands without being arrested or sufficiently questioned on record," the association said in a prepared statement.
At least two other rallies are scheduled later this week.
CNN reports community activists and pastors from across the country have called for people nationwide to descend on Sanford on Monday, March 26 for a march for justice, before the next city council meeting.
Complete coverage of the Trayvon Martin case on Crimesider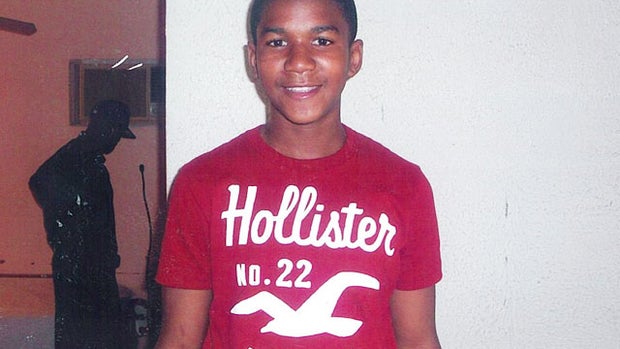 Thanks for reading CBS NEWS.
Create your free account or log in
for more features.