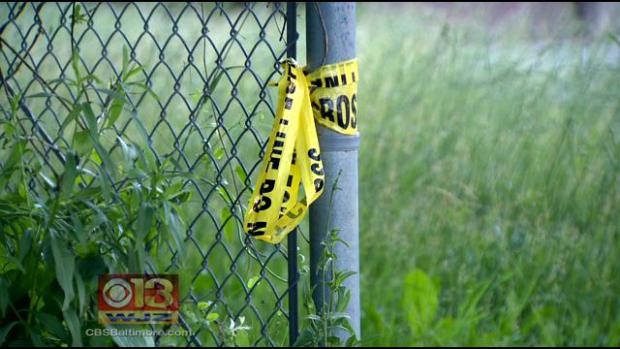 Transgender woman's murder has Baltimore community on edge
BALTIMORE - The LGBT community is on edge after a transgender woman was found dead in a field in northeast Baltimore. It's the latest in a growing number of attacks on transgender people in the city, including a previous murder, according to CBS Baltimore.
The station reports police don't know who killed Kandy Hall, or why she was murdered. Hall's body was found in the early morning last Tuesday, in an empty field nearby a post office and a school. Further details about the death are not being released as the investigation is ongoing.
"Because we do not know the motive behind Kandy's death, the LGBT communities of Baltimore remain apprehensive and on guard," said Carrie Evans of Equality Maryland.
On Friday, city police met with the LGBT Advisory Council. According to CBS Baltimore, authorities are desperate for clues in the case.
"The car that was driving down the street at the time that you saw looks suspicious, the light that was on that's not normally on... Those little clues, which seem insignificant to the person that sees them at the time, might be huge in helping us to solve the case," said Baltimore City Police Lt. Eric Kowalczyk.
The station reports Hall's death is Baltimore's second transgender murder in just over a year; 29-year-old Kelly Young was shot and killed in East Baltimore in April 2013. Her killer has not been found.
"I'm scared to walk places by myself," said Dondria Naieem, Hall's friend.
In 2011, video surfaced of two teens viciously beating a transgender woman inside a Baltimore McDonald's and sparked fear in the community, according to the station. Those attackers were caught and sentenced to jail time. Police want Hall's killer behind bars, too.
CBS Baltimore reports a reward is being offered for information leading to an arrest in Hall's murder.
Thanks for reading CBS NEWS.
Create your free account or log in
for more features.