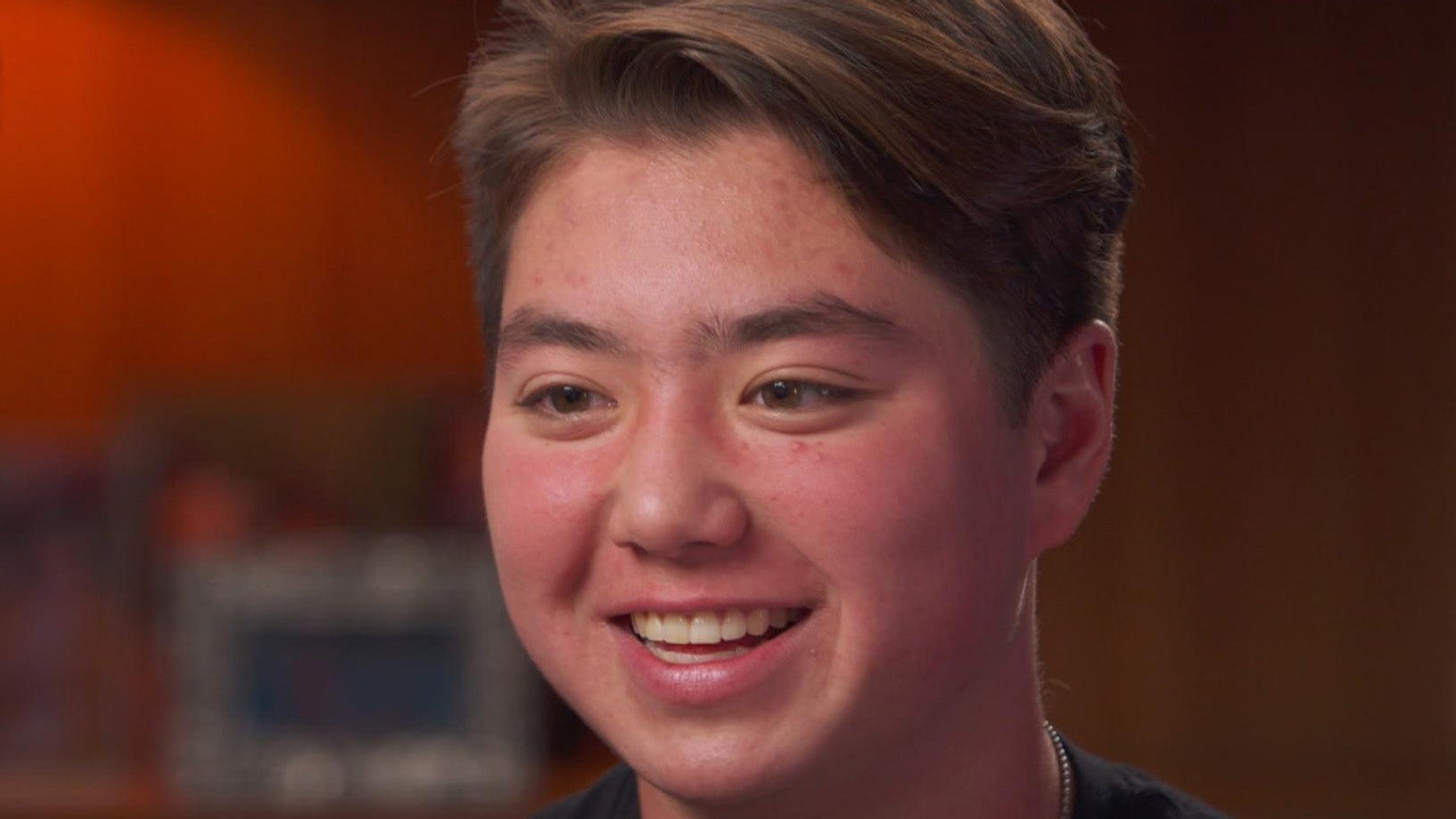 A Transgender Harvard swimmer's choice
Always a standout, Schuyler Bailar won countless races on girls' swim teams through high school, with All-American times both junior and senior year. But at Harvard University, Bailar decided to swim on the men's team. The transgender athlete is no longer winning races, but says in his first television interview he has won a personal battle by making a difficult choice and being true to who he is. Bailar, who may be the first openly transgender male athlete to compete in a NCAA Division I men's sport, tells his story to Lesley Stahl on 60 Minutes, Sunday April 10 at 7 p.m. ET/PT.
"I know I made the right decision," says Bailar. "But I think sometimes, 'Oh, I really wish I could compete as a girl because I want to win that race.' It's fun to win." It's a different world on the men's team, Bailar says. "I am working the same amount for 16th place. And that's okay...it has other kinds of glory in it.
At first, Bailar's plan was to lead something of a double life - living as a man on Harvard's campus, but still swimming as a woman on the women's team. Harvard women's swimming coach Stephanie Morawski had recruited Bailar as a woman, but encouraged Bailar to make the life-changing decision. "I was struggling watching Schuyler because he wanted to reinvent himself...as a male, but was being held back because of the athletic piece of it," she says.
The decision was agonizing, but it had to be done, says Morawski. "Schuyler had to do a lot of thinking about what mattered most... was it breaking records or was it really being happy," Morawski says. Harvard men's coach Kevin Tyrrell welcomed Schuyler to his team, as did his swimmers.
Bailar is taking testosterone now, which the NCAA permits in situations like Bailar's. It's lowered his voice and broadened his shoulders - and given him a bit of a moustache. "I shaved because I wanted to look nice for the interview," Bailar tells Stahl. He's also shaved more than 3 seconds off his previous best times in the pool, and is hoping to come back even more successful on the men's team next season.
Thanks for reading CBS NEWS.
Create your free account or log in
for more features.