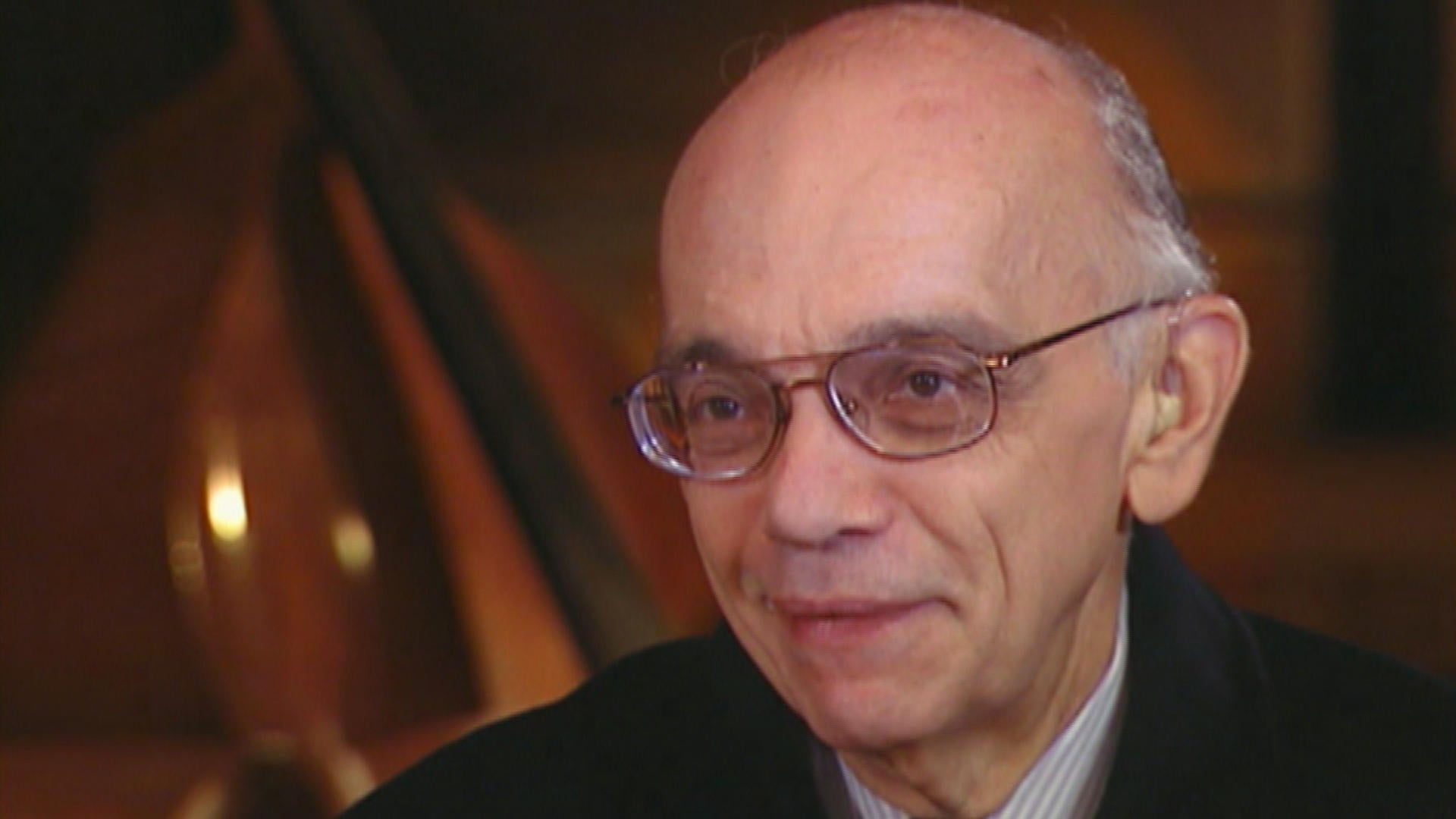 Transforming children through music
José Antonio Abreu, founder of a transformative classical music program for Venezuelan children, died Saturday at age 78. Abreu's El Sistema, Spanish for "the system," is known around the world, and for decades, this state-financed organization has trained hundreds of thousands of musicians across social classes.
One of its most famous students is the globally acclaimed conductor Gustavo Dudamel, who now leads the Los Angeles Philharmonic.
"The music and arts have lost one of its brightest figures," Dudamel wrote in a Facebook tribute to Abreu. "Maestro José Antonio Abreu taught us that art is a universal right and that inspiration and beauty irreversibly transform the soul of a child making them a better, healthier and happier human being, and in turn, a better citizen."
Abreu: "Music produces an irreversible transformation in a child."
60 Minutes first met Abreu in 2000, when Ed Bradley profiled the Venezuelan youth orchestra. Correspondent Bob Simon revisited Abreu in 2008 and described El Sistema as "so extraordinary, it's been hailed as the future of classical music itself." That story is excerpted in the player above.
As Simon reported, Abreu built the program with religious zeal, based on his belief that what poor Venezuelan kids needed was classical music. Children now spend up to four hours a day, six days a week learning their instrument through free lessons given at local branches.
"At its root, this is a social system that fights poverty," Abreu told Simon. "A child's physical poverty is overcome by the spiritual richness that comes from music."
Music, Abreu felt, would be the vehicle for social change, and in time, Venezuelans took notice.
"The orchestra now is a symbol of the country," Dudamel told Simon in 2008. "It's like the flag."
At the time, Abreu told Simon that 800,000 children had already passed through El Sistema's program. Not all of them had become musicians—but as Abreu explained, that wasn't the point.
"Music produces an irreversible transformation in a child," he said. "This doesn't mean he'll end up as a professional musician. He may become a doctor or study law or teach literature. What music gives him remains indelibly part of who he is forever."
Thanks for reading CBS NEWS.
Create your free account or log in
for more features.