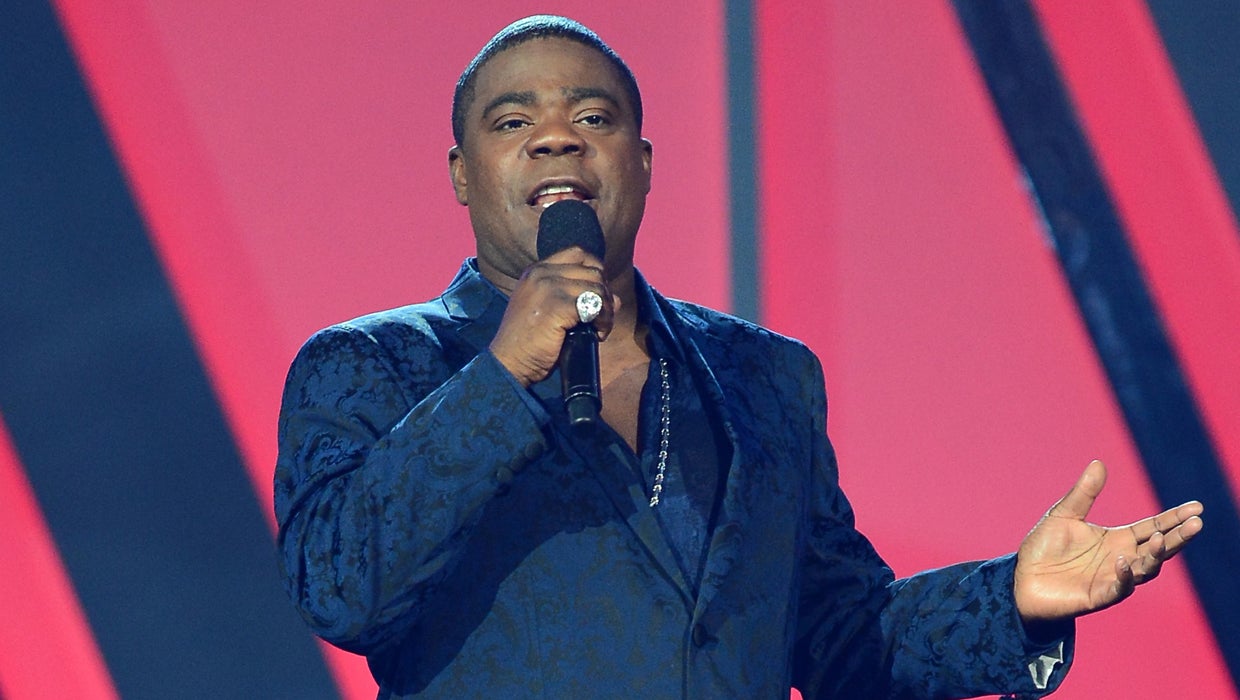 Tracy Morgan: "Can't believe" Walmart blaming him for crash injuries
Tracy Morgan isn't staying silent over Walmart's claims that he was partly to blame for his injuries in a crash that killed one of his friends.
In legal documents filed in a New Jersey court Monday, attorneys for Walmart alleged that Morgan and his travel companions weren't wearing seat belts when the June 7 auto wreck occurred.
"After I heard what Walmart said in court I felt I had to speak out," Morgan said in a statement Tuesday. "I can't believe Walmart is blaming me for an accident that they caused. My friends and I were doing nothing wrong. I want to thank my fans for sticking with me during this difficult time. I love you all. I'm fighting hard every day to get back."
Morgan's friend and mentor, 62-year-old comedian James McNair, was killed in the collision. Morgan, 45, broke a leg and several ribs and had to spend over a month in rehab.
Attorneys for Morgan sued Walmart for the six-car pileup, arguing the company should have known that its driver Kevin Roper was fatigued. He'd been awake for more than 24 hours before the crash.
"Tracy Morgan is struggling to recover and they answer and blame him and the other victims for what they caused. That's despicable," attorneys for Morgan said Tuesday in a statement issued to CBS News.
But legal experts say that the retailer's move isn't so surprising.
"It's fairly typical of what we know as 'shifting the blame,'" attorney William Frumkin explained to "CBS This Morning."
Frumkin added, "The people involved in causing the accident, Walmart and their driver, are trying to find something that was done by the passenger or passengers that can sort of get them off the hook to some degree."
Roper has been charged with one count of death by auto and four counts of assault by auto. He has pleaded not guilty and is currently awaiting trial.
Thanks for reading CBS NEWS.
Create your free account or log in
for more features.