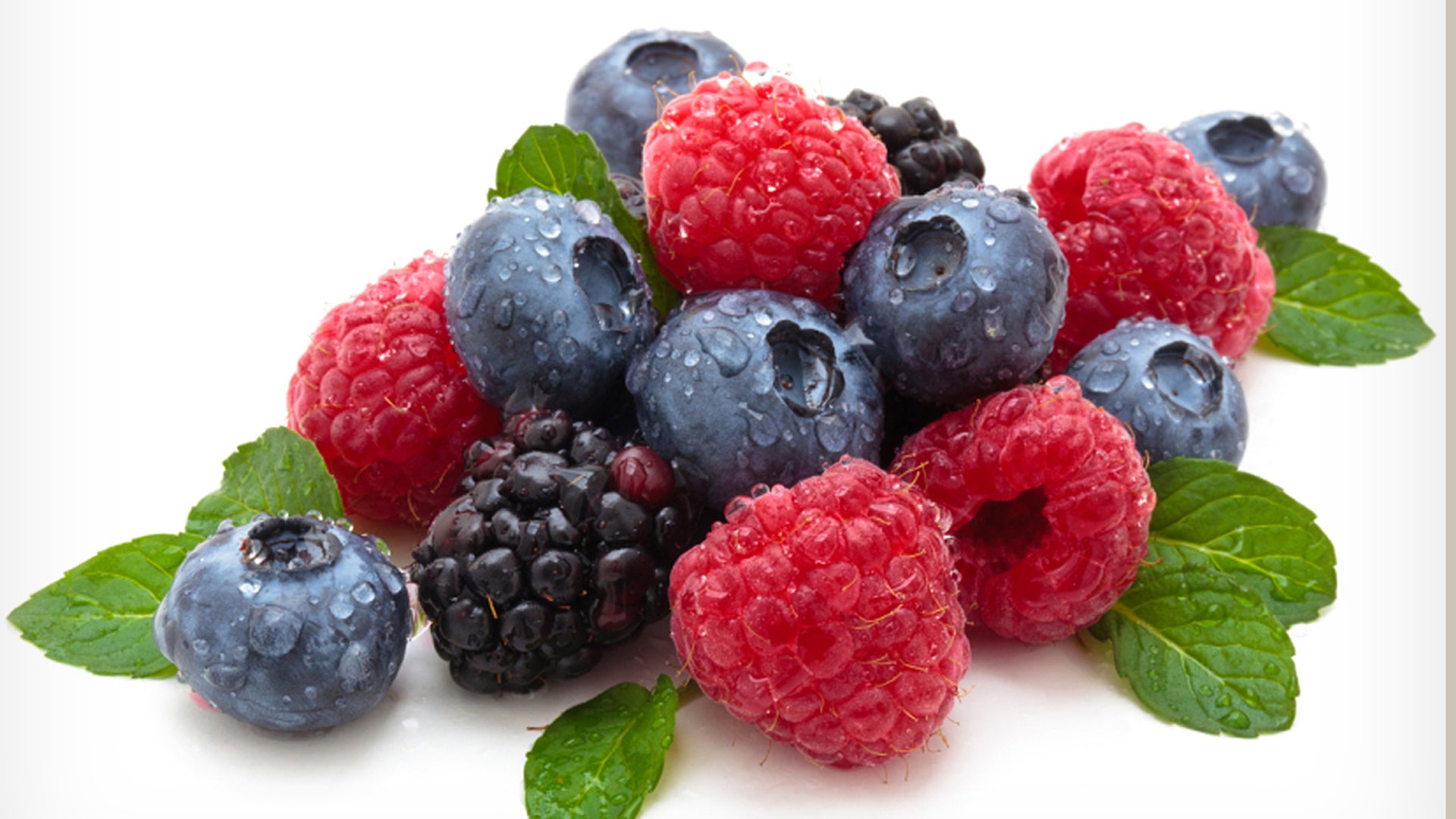 Townsend Farms frozen berries tied to five-state hepatitis A outbreak
Frozen berries may be behind a hepatitis A outbreak in five states, government health officials said Friday.
As of May 31, 30 people have been infected with hepatitis A, a liver-damaging disease, with cases appearing in Colorado, New Mexico, Nevada, Arizona, and California, the Centers for Disease Control and Prevention and the Food and Drug Administration said in a joint statement.
Nine people have been hospitalized.
The illnesses, reported since April, are associated with Townsend Farms Organic Anti-Oxidant Blend, a frozen blend containing pomegranate seed mix made by the Fairview, Ore. firm. Patient interviews by the CDC determined 11 of 17 cases were in people who consumed the fruit blend.
Health officials are investigating the farm's facility and conducting tests.
Bill Gaar, a lawyer for Townsend Farms, told the Associated Press that the frozen organic blend bag in question includes pomegranate seeds from Turkey, and are only used in the product associated with the outbreak. He believed Costco was the only retailer that bought the product, but the company is checking with others.
"We do have very good records, we know where the (pomegranate seeds) came from, we're looking into who the broker is and we're sourcing it back up the food chain to get to it," Gaar said.
This strain of hepatitis A is rarely seen in the Americas but circulates in the North Africa and Middle East regions, according to the CDC.
No recall has been announced, but the CDC said retailers and other food service operators should not sell or serve Townsend Farms Organic Anti-Oxidant Blend.
People who have the product should discard it from their freezers, the health agency added.
Hepatitis A is a highly contagious infection that people are most likely to contract through contaminated food or drinking water, the Mayo Clinic reports.
Symptoms include fatigue, nausea and vomiting, abdominal pain or discomfort (especially in the liver area, which is on the right side below the ribs), loss of appetite, low-grade fever and yellowing of the eyes and skin.
Illness occurs within 15 to 50 days of exposure, the FDA said.
Mild cases of hepatitis A don't require treatment, and most who are infected will recover completely with no permanent liver damage. However, in rare cases liver failure may occur and a transplant may be necessary. People with underlying liver conditions are urged to get a vaccine. The vaccine can prevent disease as long as its given within two weeks of exposure to the contaminated product. People who have already gotten a hepatitis A vaccine are unlikely to become ill if exposed to the contaminated foods.
Hepatitis A was recently linked to a New York City health scareafter Alta Restaurant in the Greenwich Village alerted local health authorities a pastry chef had found out she was infected with the virus after preparing food.

People with hepatitis A are urged to avoid preparing food for others while they are actively infected because they can easily pass the infection to others this way, according to the Mayo Clinic.
Alta's owners said in April no evidence of contamination was found at the restaurant, the New York Daily News reported.

The CDC has more information for consumers on the new outbreak.
Thanks for reading CBS NEWS.
Create your free account or log in
for more features.